Thank you.
I am very appreciative of you taking the time to read my emails and blog posts this year. I hope it has been helpful. I am grateful for your trust. Know that I am always here for a phone call. Any feedback you have to help me serve you best is welcome.
Enjoy the Blessings in Your Life.
Take the time during this season to enjoy that life has given you and truly focus on the gifts you have already been given. Your job search and career will be there in January (I promise!), so take the next few days to reflect on and be grateful for all you have. This exercise alone will leave you refreshed and invigorated to face the world with a positive stance in 2011.
Help Others.
It is in giving that we receive. I find this to be true in my personal and professional life over and over. Experiencing sadness? Make others feel happy. Feeling stuck in life? Help someone else get unstuck in some aspect of his/her life. Need compassion? Offer love and acceptance to someone who needs it. It is the remedy every time.
...Wishing you and your loved ones a healthy and happy holiday season...
Be well.... Lisa   Written by 
Lisa Rangel, Executive Resume Writer
If you are interested in working with Lisa Rangel, 
an accomplished executive resume writer, social media profile writer and job search consultant
, to achieve the social media exposure and land the interviews you want, 
sign up for an exploratory call now
 and learn about the Chameleon Resumes services that can help you land your next role.
Posted:
---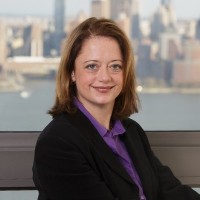 ---