Turning Down a Job Without Burning a Bridge
Sometimes we get job offers we don't want. Or, maybe we got multiple offers and need to turn down the ones that aren't the best fit.
This can lead to a very awkward situation. We need to say no, but at the same time we don't want to burn a bridge. After all, you never know when you'll need the connection.
Use our tips to help you turn down a job offer while still keeping a door open.
Have your statement prepared – and stick to it.
If the thought of turning down a job makes you a bit nervous you can prepare a statement ahead of time. For instance, you can say something like "I appreciate the offer and the effort your organization put in the hiring process, but I've decided not to accept the job."
If that's too blunt you can try something like this, "At this time I have decided to stay with my current employer/take another offer. I am so grateful for the interest you showed in the hiring process and I enjoyed meeting everyone at your organization. I hope we can keep the lines of communication open."
The key in this statement is to express your appreciation while keeping the lines of communication open.
Be prepared to answer questions.
Don't be surprised if you start getting poked and prodded with some questions. In some cases you can use this to your advantage to get a better offer, but in most cases the objective is mutual respect.
It's okay to answer questions and let them know why you're moving in a different direction. It's important to remember that business is business and no one is taking this stuff personally.
Stick to your guns.
If the company really wants you they may try to persuade you to take the job anyway. This is why it's important to get really clear on what you want and need before you even turn them down.
This will help you stay focused on the task at hand: to decline the offer gently so you can move on to better things.
Otherwise consider the alternative. You get persuaded to take a job you really don't want and it doesn't work out. You then have to leave and that will definitely leave a worse taste in their mouths than simply declining from the get go.
Have some referrals ready.
You can go the extra mile and have some referrals ready for the company when you decline their offer. Remember, they have to go back to the drawing board to find a new person for the job. This can be a real task for the person whose job it is to find a new candidate.
As such, perhaps one of the best ways to end things on a good note is to give them a list of referrals. It may be a small gesture but it makes their lives a lot easier. It also shows that you really do appreciate the time and effort the put into the hiring process with you.
Be Well!
Lisa
Lisa Rangel – Executive Resume Writing Services
Chameleon Resumes
Posted:
---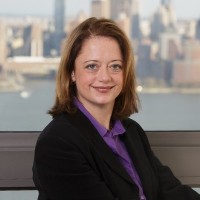 Lisa Rangel and the Chameleon Resumes team have helped over 6,000 executives and senior professionals land the 6-figure positions they deserve.
If you want to work with an elite team of former Fortune 500 recruiters, executive resume writers, and job landing experts so you can win the attention of hiring managers and land more lucrative interviews, sign up for an exploratory call so we can discuss how our 4-stage META Job Landing SystemTM can help you land your next 6-figure position.
---