By Lisa Rangel, ChameleonResumes.com
——————————————————————————————Congratulations on joining LinkedIn's Premium Career Group to fortify your job search and get the results you want faster using the tools and group advice. Most members upon joining, as the group to review their profile for feedback. While peer-reviews are important, The Premium Career Group wants to provide all members a 22-point check list outlining the sections to complete and guidance on how to complete these sections with optimum results. Since the list is comprehensive, we'll be presenting it to you in 3 parts, with the intent to give you time to apply the various strategies to optimize your profile.
1) Get Your Name in Lights
Enter your name as you want to be called. You can use the former name function, if you changed your name over the course of you career, and want to be found for your former name, too. You can choose to whom your former name) is visible for optimum reach for your goals.
2) Make the Most of Your Tagline
Optimizing your tagline with keywords and phrases is very important to keyword optimizing your LinkedIn Profile. In your tagline, also known as your headline, use the keywords, descriptors and deliverables for which you want to be found for by hiring managers and recruiters. Do not let it default to your current job title. Instead, use this 120-character area to give the reader a snap shot of who you are and your personality motivating them to click on your profile link to read further. Hiring managers actually use these keywords to find people like you! You can get direction for the keywords to use from target job descriptions for the next job you want and your current job description outlining what you currently do.
3) Have a Professional Profile Headshot
Whether you hire a professional photographer or have a do-it-yourself profile photo, having the right photo attached to your LinkedIn profile is critical – as long as you use a photo that is professional and appropriate for the type of industry you are in and the type of job for which you are applying. Recruiters and hiring managers want to feel a personal connection with you as a candidate, which is why your photo is so important.
LinkedIn recently increased the size of the photo, and moved it to a more visually prominent Job seekers need to be aware that not having a picture, or possibly worse, having a poor picture choice front and center for those viewing their profile, is a serious detriment to their job search efforts. Including a photo on your LinkedIn profile increases your profile being viewed by 40%.
Invest in a professional picture or, at a minimum, choose a photo of your own where you are professionally attired and closely cropped. Choose a cropped headshot that is free from blurs, other people and background distractions.
4) Use a Background Photo for Additional Personal Branding
You have the option to include a background photo to complement your profile photo for further branding and message communication of who you are. You can choose an image (ensure you have the rights to use the photo) or use a meme creator to create an image of a quote that embodies what you stand for…this is a great place to demonstrate your personal brand to promote the image you want to put forth. The size of this photo is 1400×425 pixels and should be a .jpg, .gif or .png file.
5) Claim a Vanity URL
It's a lot easier to point people to your LinkedIn profile, when you have a direct link with your name in it. LinkedIn allows you to customize your profile URL easily, and you should absolutely change it.
Otherwise, you will be stuck with a generic LinkedIn link that will be difficult to include on your resume materials and/or business cards. This LinkedIn Help instruction can show you how to custimize your public profile URL (otherwise known as a Vanity URL). https://www.linkedin.com/help/linkedin/answer/87/customizing-your-public-profile-url?lang=en

6) Your Contact Information is Neatly Included in a Contact Information Folder
Under the vanity URL and top third of your profile, your profile gives you the option to include a Twitter handle, three websites, company web address, phone number, and email address (and more) are neatly placed in an address file at the lower right hand corner of your intro box—alongside your LinkedIn URL. This makes it easy for you to find info to contact people on your target list and simpler for hiring managers to contact you.
7) Adjust Your Public Profile Settings
LinkedIn automatically sets profiles to be seen by the public. You can customize which sections are visible, and which are not, to the public when your profile is listed in a search engine result. Review which sections you want included as it pertains to your profession and industry. Typically, you will want all of the sections visible, however, you may decide to choose a different strategy when deciding what is shown or not shown. Allowing public visibility in some capacity allows your profile to show up in search results when your name is searched through a search engine. And when your profile is clicked on through that search engine result, what you deem visible in your public profile will be seen by the viewer.
Understanding the components of developing a robust LinkedIn Profile is a key piece of having success in your job search using LinkedIn. Get started on these first 7 points, and then click to continue to Part 2 & Part 3 of the series!
Posted:
---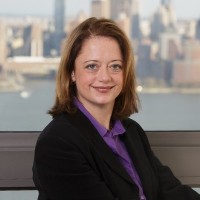 Lisa Rangel and the Chameleon Resumes team have helped over 6,000 executives and senior professionals land the 6-figure positions they deserve.
If you want to work with an elite team of former Fortune 500 recruiters, executive resume writers, and job landing experts so you can win the attention of hiring managers and land more lucrative interviews, sign up for an exploratory call so we can discuss how our 4-stage META Job Landing SystemTM can help you land your next 6-figure position.
---