I love visiting places where artists create.
Artists of any kind – not any particular genre or medium.
During a trip across Europe, I had the pleasure of visiting a number of places where famous artists created their work.
Some of the places I saw were:
The mundane building where David Bowie met a British singer named Vince Taylor, who was the inspiration behind Bowie's infamous Ziggy Stardust persona.
The ordinarily beautiful water lily ponds at Monet's farm in Giverny.
And the deplorably conditioned apartment and office space in Paris where Ernest Hemingway resided and worked.
Even though I have seen other artists' spaces throughout my life, I walked away this time with something I had never really thought of before.
I realized that up to this point, I thought these types of masterpieces were created by the artist who saw something incredibly riveting that then inspired the artist to create.
When in actuality:
Vince Taylor was supposedly a whack-job and David Bowie met him in a downtrodden bar/cafe – one would not describe that as inspirational.
The water lilies at Giverny are ordinarily beautiful. Not extraordinarily beautiful. Need proof? Even though beauty is in the eye of the beholder, Google 'water lily pond – monet' and you will see pictures of other water lily ponds that I believe most would describe as being equally as beautiful – making Giverny water lilies just ordinarily beautiful.
And Hemingway's office and apartment, during his first stint living in Paris, was a 5 floor walk up roof dwelling that lacked heat, and in some places walls – we would describe in modern times as gross.
Yet these masterpieces were created from these ordinary sights.
You might be thinking, "Well, duh, Lisa, of course, they were uniquely talented artists with a gift."
I don't necessarily think it's that simple.
In fact, I left inspired with this concept:
"Art is about appreciating and highlighting the beauty right in front of you."
I think too many people wait for the right inspiration.
Or wait for the right opportunity.
And they are wrong and missing out.
Instead, it's about creating masterpieces with the ordinary views and tools in front of you.
Right in front of you.
When I had this epiphany, I felt so empowered.
Our masterpieces are RIGHT in front of us.
Each one of us.
Don't believe it?
On this trip, my daughter noticed a Monet painting. I can't remember the name of it, so bear with me.
It was a simple landscape painting of a river flanked by land with small plain buildings on the sides of the river and a clunky steel bridge over the river.
It was so peaceful and pretty, but a plain landscape.
I guess it was so plain, my daughter said, "Mom, this painting looks like it could be the bridge I row under on the Passaic River."
She was right it did!!
(Side note: the Passaic river is in the US, specifically, in New Jersey, and it's one of the top 10 dirtiest rivers in the US.)
The point is, Monet created beauty out of a scene that genuinely looked like it could have been from urban New Jersey. Clearly it was in rural central France, but we see what we see LOL.
Why am I telling you this?
When you think there isn't beauty in your own background, I'm here to tell you that you need to look at you from a fresh perspective.
Most of us are ordinary, accomplished executives and professionals.
And there is beauty that lies in the ordinary.
Masterpieces can be inspired by what we see in the mirror and in the world right in front of us each and every day.
Let us give you that feedback and tell you how to reframe your successes and accomplishments to showcase the beauty you bring to each opportunity.
I left this trip so inspired, and I want us to do this for you.
Invest in our Ultimate Resume & LinkedIn Profile Critique and we can tell you how to reframe your experience into the kind of beauty that attracts recruiters.
https://chameleonresumes.com/resume-critique
Make the investment, and we will reach out immediately to get your call scheduled.
Be well!
Lisa
Lisa Rangel – Executive Resume Writing Services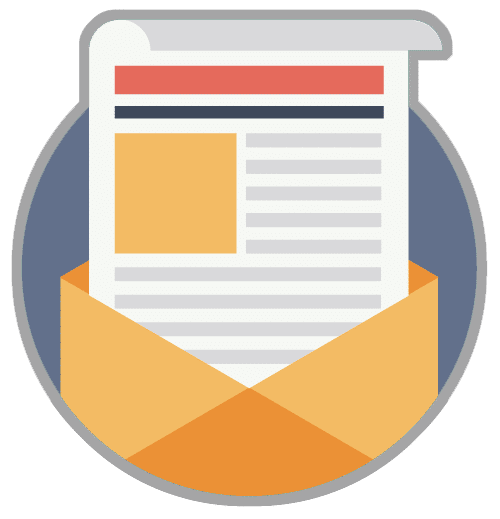 Landing your next job doesn't have to be an overwhelming, frustrating or time-sucking task. Get daily tips on how to find the position you deserve,  delivered right to your inbox:
The #1 addition every resume needs in 2023 and beyond.
How to get prepared for a job change even if you like the job you have.
How to handle a chaotic job market and where to focus your job-seeking efforts (hint, it's not the job boards).
Where to find great jobs without submitting 500 meaningless job applications.
How to slice through the Applicant Tracking System B.S. and land a 6- figure role you love.
How to track down the "unpublished job market" and have your pick of the best jobs out there.
How to write a resume that will hit hiring managers right between the eyes and have them scrambling to book your interview.
How to get up to speed with your online branding and write a LinkedIn profile that positions you as the #1 expert in your field.
How to approach job seeking with the "human touch" so you can keep the bots at bay.
And finally, access to our 4-stage META Job Landing system we've used with thousands of job seekers just like you.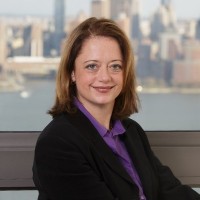 Lisa Rangel and The Chameleon Team are the only executive resume writing, LinkedIn profile development, and job landing consultancy who has been hired by LinkedIn and recognized by Forbes. Our 4-Stage META Job Landing System stems from decades of corporate and executive recruiting experience to position you to land your next 6-figure role faster.

Looking for an article on a particular topic? Use the search below...