What Happens When You Believe + Do
I am not a woo-woo girl. I'd like to think I'm pretty pragmatic and realistic.
I believe it's important to assess your obstacles and weaknesses to come up with a plan to achieve in spite of our God-given negatives. (We all have them.)
You can't just "positive affirmation" away your reality and hope to get anywhere... at least that's what I think.
You can't just envision having a new job and manifest a dream employer, but never take steps to reach out to relevant decision makers or package yourself to be of interest to your dream employer.
On the flip side, you can't just depend on leg work with a crappy attitude.
People who tell me they MUST be experiencing ageism because they have applied to 200 job postings but only received 2 interview calls, but fail to create an achievement-driven document or to acknowledge that applying to job postings may not be effective for the job path they want will always struggle—because they refuse to open up their mindset and try new approaches.
You can't just only 'believe' and not 'do'.
And you can't just 'do' and not 'believe'.
You need both to succeed.
You have to believe it's going to work for you, even if you are not sure how yet.
You have to take specific steps that get you closer to your goal and be willing to adjust those actions based on what's working and what's not.
And most importantly, you can't attribute your temporary lack of success to something you cannot control.
How disempowering! Not on my watch, people.
My "The Job Landing Mindset" eBook will help you stay realistically positive (no shallow woo-woo) and rooted in effective action steps.
I would like to say my eBook is perfect for the proactive skeptic :) just like me.
So here is the link to get it: The Job Landing Mindset
Without the right mindset, a great resume isn't going to go very far. You may already know this, however.
So get the right job landing mindset and let's do this.
Just watch what happens when you believe + do.
Lisa

Lisa Rangel - Executive Resume Writing Services
Chameleon Resumes
Posted:
---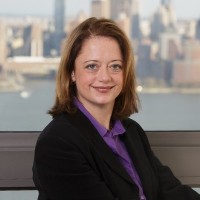 Lisa Rangel and the Chameleon Resumes team have helped over 6,000 executives and senior professionals land the 6-figure positions they deserve.
If you want to work with an elite team of former Fortune 500 recruiters, executive resume writers, and job landing experts so you can win the attention of hiring managers and land more lucrative interviews, sign up for an exploratory call so we can discuss how our 4-stage META Job Landing SystemTM can help you land your next 6-figure position.
---