Most job seekers make the mistake of telling prospective employers what they want in a job.
And trust me, this is a mistake.
Most job seekers make these two job offer killing errors:
(1) They tell employers what they want in a new job.
(2) They pontificate about everything they have ever done without showing how it's relevant to the job at hand. "A living obituary" is what I call this unsuccessful tactic.
These two tactics cause hiring managers to yawn and think about how to end the interview early yet gracefully.
This is how you know it may have just happened to you:
When you walk out of an interview feeling fantastic, like that offer should come soon but it doesn't. That's probably a time where you went on about your bloated, irrelevant achievements. You felt good, but you never gave a thought to whether what you were sharing was relevant to the open position.
You know the feeling… When you talked so much you thought it went well?
Yeah, that's typically the sign that the interview didn't go well.
Successful interviewing relies on two simple marketing concepts:
(1) Sell what they want to hire… Not just what you want to do.
(2) Tell them about the benefits of hiring you… Not just your past wins. Show relevancy.
—Results you will bring in the next job.
—Problems you will fix.
—Opportunities you will exploit.
An interview is a marketing opportunity.
You are selling yourself as a solution for the prospective employer to hire.
Your past is not only what is up for discussion.
How you believe you can make an impact is the most important part of the discussion that can get you to an offer.
So don't tell them what you want to do.
Sell them on why they should hire you.
Sell them what they want to hire.
Our upcoming No-Cost "6 Deadly Job Search Mistakes Preventing You from Landing a Job" training session will address common but crucial mistakes that can negatively effect you landing a job… such as the two we covered earlier that can end up causing a hiring manager to end your interview prematurely.
During this free, 60-minute training we will cover the following:
Learn the #1 resume mistake I see every frustrated job seeker make and the 2-second fix you can play with today.
Discover why LinkedIn has turned into a major time suck and social hang out spot instead of the interview producing tool it's designed to be.
Find out how to multiply your interviews using this simple, but not-so-obvious interview generating tactic.
See if you have the maximized salary mindset, and learn killer negotiating tactics that will ensure you take home what you want.
Reserve your spot HERE
Be well!
Lisa
ChameleonResumesLisaRangel
Posted:
---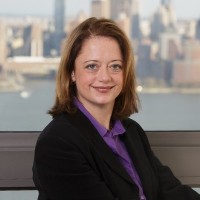 Lisa Rangel and the Chameleon Resumes team have helped over 6,000 executives and senior professionals land the 6-figure positions they deserve.
If you want to work with an elite team of former Fortune 500 recruiters, executive resume writers, and job landing experts so you can win the attention of hiring managers and land more lucrative interviews, sign up for an exploratory call so we can discuss how our 4-stage META Job Landing SystemTM can help you land your next 6-figure position.
---