The LinkedIn Profile and Usage trends for 2016 are still relevant. It is still important to make your profile app friendly, capitalize on the multimedia features, start publishing on LinkedIn's Pulse and make your profile resume-like with personality.
Maximize the returns from your LinkedIn efforts. Here are the 8 Executive LinkedIn Profile Trends we are seeing for 2017:
2017 Executive LinkedIn Profile Trend #1: Tie in achievements to demonstrate your skills.
While you should use all 50 of your allowable skills, make sure you have achievements outlined for at least the top 10 you've selected in the content of your profile, in your summary or employment sections. Don't just say you have the skill – demonstrate you have it, too.
2017 Executive LinkedIn Profile Trend #2: Make your LinkedIn Profile dynamic.
Most people think once LinkedIn Profile content is written, it's static. Most think it's the resume that you change and customize. I suggest changing your tagline or first summary sentence more than occasionally to test keywords and reactions to your profile. Also, if appropriate for you, the change to your profile can be announced to your network – if you enable that setting and your job search is not confidential.
2017 Executive LinkedIn Profile Trend #3: Mind the character count in your LinkedIn Summary.
Pay attention to the first 170 characters and the first 363 characters in your LinkedIn Profile Summary. As evidenced by this screen shot of my own profile on a mobile device, only up to the first 170 characters of your profile show up on mobile app screens without having to open the profile. The first 363 characters are shown on your desktop profile. The profile has to be opened entirely to read the rest of the summary, making the first 170 characters (on mobile) or the first 363 characters (on desktop) the most important part of your LinkedIn Summary.
2017 Executive LinkedIn Profile Trend #4: Market your company on your LinkedIn Profile.
When you are working, use your profile to market your company to the outside world. First, this will squelch any thoughts that you are looking for a job, if after all, you are marketing your organization. Second, competitors will see this as a savvy use of one's LinkedIn Profile and be interested in acquiring this type of thinking for their executive team. Third, your employees, vendors and clients learn more about you and will be impressed by the care you take with your brand – assuming you have the talent and expertise to back it up.
2017 Executive LinkedIn Profile Trend #5: Reorder your LinkedIn Profile sections.
If you want to showcase one aspect of your background and downplay another part of your history, you can take advantage of reordering your profile sections to accomplish this. It is more common to bring what you want seen first to the eye of the reader.
2017 Executive LinkedIn Profile Trend #6: Optimize LinkedIn Group reach.
You can now join up to 100 LinkedIn Groups, which maximizes your three degree reach even further with all of the group members of these 100 groups as part of the search results. Be strategic in how this feature is used to get the most out of generating job search leads.
2017 Executive LinkedIn Profile Trend #7: Expand your search capacity naturally.
Once you join the most relevant groups for your goals, you can perform searches more readily now in each group using the search function in the new LinkedIn Groups layout. These searches are not included in the search limits for advanced searches one can do with their LinkedIn membership. This is one way to naturally get around the search limit: Search in groups!
2017 Executive LinkedIn Profile Trend #8: Make your name more useful.
Make your name more powerful by putting what you do or your title at the end of your last name in your last name field. Check your LinkedIn Terms & Conditions before doing this to see if it is in alignment with the most current version. Putting your function/title in your last name field after your last name helps with your profile's keyword optimization and punctuates to users what you do in a glance.
Posted:
---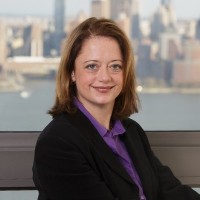 Lisa Rangel and the Chameleon Resumes team have helped over 6,000 executives and senior professionals land the 6-figure positions they deserve.
If you want to work with an elite team of former Fortune 500 recruiters, executive resume writers, and job landing experts so you can win the attention of hiring managers and land more lucrative interviews, sign up for an exploratory call so we can discuss how our 4-stage META Job Landing SystemTM can help you land your next 6-figure position.
---