Take Back Control of Generating Your Own Interviews
In today's 6-figure executive job economy, there are more people competing for fewer positions than ever before. It's a business problem that requires a methodical solutionーjust like the ones you've planned and executed dozens of times during your career.
If you're a C-Level Executive, Senior Vice President, Manager, Director, Managing Director, Vice-President or an aspiring manager still relying on job boards and third-party recruiters, you need an edge to stand out from the competition. Chameleon Resumes will work with you to start landing more interviews now.
As Featured In
Stand Out. Get Noticed. Get Hired.
Choose how you want to work with us:
Customized 6-Figure Job Search Packages
Most Personalized
Work directly with our elite team of executive resume writers and job search coaches to make a plan that maintains lifetime employability一to your next 6-figure position and beyond.
Get Started Now
Guided Coaching
Best of Both Worlds
Land your next 6-figure position with expert guidance from our coaches. In a sea of competition, we'll show you what recruiters REALLY want.
Get Started Now
Do It Yourself Resources


Budget Friendly
Not sure why decision makers aren't seeing your true value? Learn step-by-step how to structure your resume for the recruiter's brain and negotiate your maximum deserved salary.
Get Started Now
Chameleon Resumes has been Hired by LinkedIn &
Selected By Forbes as a Top 100 Career Website
---
Lisa Rangel and the Chameleon Resumes team have been quoted in prominent media outlets as an expert resource in how to ensure your job search is successful and recognized by Forbes as a Top 100 Career Website.
Our Executive Resume Writing, LinkedIn Profile Development & Job Search Coaching consultancy firm was the only one hired by LinkedIn to moderate their Premium Career Group—helping premium members win interviews faster and be awarded the best offer.
We've been extensively endorsed by recruiters and helped hundreds of CIO's, CMO's and CFO's in all fields land the six-figure executive positions they deserve.
Hear From Clients Just Like You
Lisa Rangel and her team of professionals did an excellent job helping me market myself to prospective employers and company partners. Shortly after her help, I received and accepted a partnership offer with a fortune 500 financial services firm. I've also referred her to my adult children when they were looking for a career move. I highly recommend Lisa and her team to anyone thinking of a career move.

David McCary, Wealth Management Strategist, Commercial Real Estate Investment Professional, Seed Venture Capital, Entrepreneur
I was fortunate enough to attend one of Lisa Rangel's webinars on how to create a branded resume, LinikedIn profile, and effective networking techniques. Using her team, coaching opportunities, and a strong positive attitude, 42 days later I landed the exact job I was searching for.

John Villasenor, MBA
Lisa Rangel and the Team over at Chameleon did a great job updating my resume, coaching me on my interview skills, and educating me on modern job search techniques. The thing to know about Chameleon is that you don't just get Lisa, you get an entire team of professionals who work for you. That being said, Lisa makes herself available should you ever want to reach out to her directly.

Marc Weiser, International Sales Leader with Proven Success in Launching New Technology and Building Distributor Networks for Growth
Lisa did a fantastic job with my resume. She was very thorough and detailed. After speaking to her on the phone several times, it was obvious that she takes pride in her work and gives 110% at all times. She asked me tough questions that really made me think. After I received the first draft, I was amazed. My resume never looked so good. The best part was I landed a new job in just a couple of months! The first thing the interviewer told me when I walked in the room was how impressed they were with my resume. I cannot thank Lisa enough. She was a pleasure to work with, and I would recommend her services to any jobseeker. A resume done by Lisa is an investment that will sure pay off.

Inna Scully, SPHR, SHRM-SCP
In today's executive job economy, landing your next six-figure position takes a plan. Do you have one?
Waiting for recruiters to call you with any job opening, even if it's not a perfect fit . . .
Trolling job boards, hoping the right job surfaces so you can scramble your resume and cover note into the online portal . . .
Hoping to capture just a smidge of a recruiter's glance at your resume to garner an interview call . . .
Does this sound like how an accomplished, well-paid executive should be looking for their next 6-figure leadership position?
Does this sound like you?
---
Right now, there are more people competing for fewer C-Level Executive positions that ever before. That means the strategy you used 10-20 years ago to start your career is obsolete, and landing the right leadership position that puts your career on an upward trajectory takes more than just "getting your resume out there."
You're an accomplished person who's worked insanely hard to climb the corporate ladder, elbow competition out of the way, and land coveted leadership positions throughout your whole career一why would you take the passive approach now?
You can generate your own interviews the same way you made everything else happen in your life: by taking control and doing it yourself.
---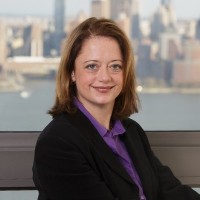 Give us a call, and we'll work with you to develop a custom plan that gives you the edge you need to get your next 6-figure position. We can show you step-by-step how to turn your resume and LinkedIn profile into interview-generating career assets, stop depending on job boards or 3rd-party recruiters, and give you back full control over your career's future.
The best time to make a plan is right now. Without one, where will you be in 5, 10 or 20 years? Are you ready to take charge of your future?
The decision is yours to make.