I'm the type of person who needs to be shown why it pays to be grateful, happy and optimistic. Are you like that? I hated to admit it, but it is true—and yet I am still an optimist and I think most people would say so.  Why the change? I have learned the hard way over the years that my ability to find something that could go wrong with anything that crossed my desk, was in actuality, not an asset but a liability. Yes, being able to forecast numerous possible outcomes can enable a business to be prepared for various situations. But when it came to my personal and professional life, I was dragging myself down and paralyzing myself. Are you doing the same?
I work with job seekers who have numerous reasons why their search is hindered or outright stalled. I won't spend much time on the negative reasons, as you have probably heard them all before: No time to look. Horrible boss won't give me a reference. Unemployed too long. Other people are older/younger than me. I have too much/little experience. Don't understand how to use social media. I can go on and on…these sound familiar? (Note here: your negative reasons are not unique to you. Everyone has a set of reasons as to why their search is not working.)
YOUR ASSIGNMENT:

On one sheet of paper, write down 5 reasons why your search is struggling. Ok. With the second sheet of paper, write down 5 things that are positive about your situation and/or assets you bring to an employer —and imagine you were going to be paid $1 million per item listed. Good job—I know that second step is hard even if you think you are being paid to do it.
Now throw the first sheet of paper away.  Focus on the items on the second sheet of paper to see what you have and dismiss what you don't. Accept where you are at when you embark on your search—and realize so many other job seekers are in the same boat as you. Your struggle to embrace the positive is not unique and nor are your negative reasons. Again, everyone has them.
"So what Lisa!" you may be saying…where is the proof that being positive works that you mention earlier in the article? Here are 3 reasons why having gratitude for what you have will have a favorable impact on your job search:
1. Employers Want to Hire Positive People:
Everyone complains about why things aren't working and if they only had___, life would be better. So to be different, don't do that!! It is that simple.  Employers do not want to hire the next whiner to contribute to the water cooler fodder.  And if you want to do one better than the competition, exhibit how you had a great run through the park this weekend, playing board games with your family, visited friends you have not seen in a while or made a great meal at home. Share how you enjoyed life's simple pleasures and appreciate what you have. <It is refreshing just to simply write this—imagine if you actually did it!>
2. Demonstrate Resiliency to Set Yourself Apart:
Companies want resilient employees who can bounce back quickly from the adversity thrown at them by this uncertain economy. Be one of those people. If you show that you are pining for the prosperous days of the late 90's or mid 2000s, you will be quickly dismissed from the process. Companies need forward-thinking dreamers not those who simply reminisce.
3. Interview & Negotiate from a Place of Abundance:  
If you are genuinely grateful and appreciate what you have and where you are at in life, you will not NEED this next job. If you do not need this next job, you are saying you have a choice. If you have a choice, you will have an air of casual elegance in your dealings and desperation will not come exuding out of your pores hindering your interview statements or thwarting your offer negotiation. Therefore, having gratitude can positively affect your career and paycheck.
The bottom line is no matter what your situation, you have a lot to offer an employer in this economy. Companies are hiring—they are just hiring people that can help pick up the morale and profits of their organization and not those that can drag it down. So go for a walk in your neighborhood after enjoying your favorite meal at home with your family and friends—and be grateful for the opportunity to have all you do—then watch the job search activity start to improve.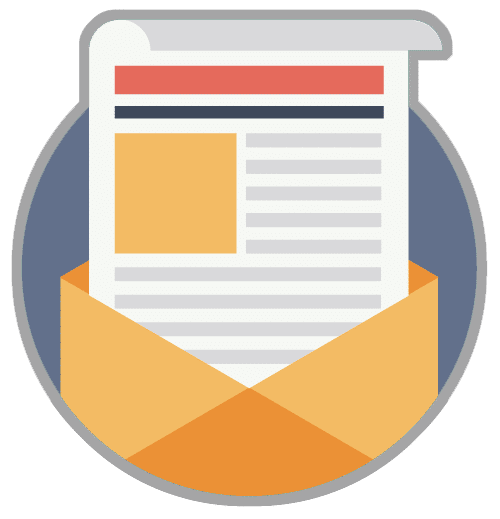 Landing your next job doesn't have to be an overwhelming, frustrating or time-sucking task. Get daily tips on how to find the position you deserve,  delivered right to your inbox:
The #1 addition every resume needs in 2023 and beyond.
How to get prepared for a job change even if you like the job you have.
How to handle a chaotic job market and where to focus your job-seeking efforts (hint, it's not the job boards).
Where to find great jobs without submitting 500 meaningless job applications.
How to slice through the Applicant Tracking System B.S. and land a 6- figure role you love.
How to track down the "unpublished job market" and have your pick of the best jobs out there.
How to write a resume that will hit hiring managers right between the eyes and have them scrambling to book your interview.
How to get up to speed with your online branding and write a LinkedIn profile that positions you as the #1 expert in your field.
How to approach job seeking with the "human touch" so you can keep the bots at bay.
And finally, access to our 4-stage META Job Landing system we've used with thousands of job seekers just like you.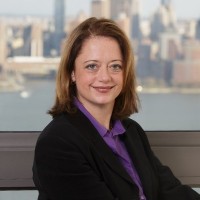 Lisa Rangel and The Chameleon Team are the only executive resume writing, LinkedIn profile development, and job landing consultancy who has been hired by LinkedIn and recognized by Forbes. Our 4-Stage META Job Landing System stems from decades of corporate and executive recruiting experience to position you to land your next 6 or 7-figure role faster.

Looking for an article on a particular topic? Use the search below...