Struggling with your job search? Not seeing results that you want, but not sure why? Review this list and if you 10 or more of these reasons resonate with you, then we need to chat about what you can fix to get results (you can sign up for a call on the right):

(1) Go into a new field without major research
(2) Send the same thank you note to all interviewers
(3) Think they have to have 100% clarity as to what they want before they start to look
(4) Only submit to job postings and never reach out to people at companies directly
(5) Assume the tactics that worked for their job search three years ago will work for them now
(6) Pursue the search alone and do not seek out support groups or professional assistance
(7) Immediately assume they are not getting an interview because the are (insert old, young, female, male, of a certain race, not ethnic enough, short, tall, skinny, fat, etc) and not focus on the tactics they can control to improve the presentation of their skill set and overall candidacy.
(8) Expect recruiters to know for which job they would be best suited
(9) Talk down or inflate their accomplishments when selling themselves in an interview
(10) Email the same cover letter to all positions to which they apply
(11) Only read a company's website when preparing for an interview and fail to research the interviewer, the job or the firm's competitors
(12) Flounder answering interview questions because they did not research themselves to speak effectively about their background in detail on an interview
(13) Use an ill-focused resume to communicate their skill set and then get flustered when hiring managers do not call them for an interview
(14) Figure they are bulletproof at their job
(15) Be resistant to change and unwilling to try new things to help themselves
(16) Follow-up too often in a too pushy manner
(17) Do not follow up enough and doing so in a manner lacking confidence
(18) Use the same mainstream, ineffective tools to find a job and get frustrated why it is not yielding superior results
(19) Research job leads WAY TOO MUCH and send out an inadequate amount of outbound communications to move your job search forward
(20) Have their resume depend on their cover letter to outline to a recruiter what position they are seeking (what if it is separated or never read?)
(21) Creating a cover letter that is a prose version of their resume and failing to demonstrate how they can add value to a firm or solve a main problem if hired
(22) Remain behind the computer and never interacting with people personally or over the phone
(23) Use napkins or scraps of paper to give contacts your contact info—get a business card!
(24) Rarely use Linkedin to find prospects or did not set up a robust LinkedIn profile to help recruiters to find them
(25) Get too caught up in privacy issues which make it difficult for employers to find them and their credentials online—and then wonder why no one calls them
(26) Have others proofread their resume and cover letter for typos and grammar errors
(27) Use too formal or too casual language in electronic and verbal communications
(28) Dress inappropriately for the interview and failing to factor in the corporate culture when assembling the interview attire
(29) Fail to bring copies of their resume and references to the interview
(30) Speak in generalities and do not use specifics when speaking about accomplishments
(31) Cite job description-type bullets on their resume and do not use achievement-based language to construct the employment sections of the resume
(32) Ask for too much in compensation trying to make up for pay cuts they had/chose to take
(33) Ask for too little in compensation—it can convey lack of confidence in abilities
(34) Approach the entire job search process with a sense of entitlement, depressive-state or overall piss poor attitude
(35) Fail to embrace the major prominence of social media tools and their effectiveness in a successful job search
(36) Have poor or incongruent representation of themselves on Facebook or Twitter and other personal-focused social media outlets
(37) Include information on a resume, in an interview or on an application about political, religious or controversial social issue leadership or volunteer activities
(38) Follow an unhealthy lifestyle that can affect their physical energy and mental well-being. Job searches are an athletic event, in my opinion, and job seekers need to be in good shape!
(39) Miss the boat on contributing to industry-focused blogs and embracing niche social communities to advance their search and increase their contact base
(40) Surround themselves with negative-minded people that contribute to a defeatist attitude. Surround yourself with winners and positive-minded people!
(41) Lose hope
 
Written by Lisa Rangel, Executive Resume Writer
If you are interested in working with Lisa Rangel, an accomplished executive resume writer, social media profile writer and job search consultant, to achieve the social media exposure and land the interviews you want, sign up for an exploratory call now and learn about the Chameleon Resumes services that can help you land your next role.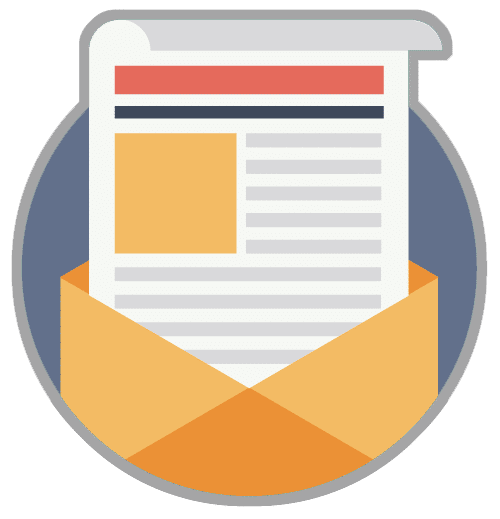 Landing your next job doesn't have to be an overwhelming, frustrating or time-sucking task. Get daily tips on how to find the position you deserve,  delivered right to your inbox:
The #1 addition every resume needs in 2023 and beyond.
How to get prepared for a job change even if you like the job you have.
How to handle a chaotic job market and where to focus your job-seeking efforts (hint, it's not the job boards).
Where to find great jobs without submitting 500 meaningless job applications.
How to slice through the Applicant Tracking System B.S. and land a 6- figure role you love.
How to track down the "unpublished job market" and have your pick of the best jobs out there.
How to write a resume that will hit hiring managers right between the eyes and have them scrambling to book your interview.
How to get up to speed with your online branding and write a LinkedIn profile that positions you as the #1 expert in your field.
How to approach job seeking with the "human touch" so you can keep the bots at bay.
And finally, access to our 4-stage META Job Landing system we've used with thousands of job seekers just like you.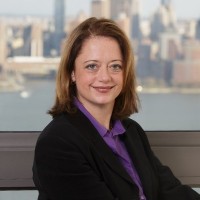 Lisa Rangel and The Chameleon Team are the only executive resume writing, LinkedIn profile development, and job landing consultancy who has been hired by LinkedIn and recognized by Forbes. Our 4-Stage META Job Landing System stems from decades of corporate and executive recruiting experience to position you to land your next 6-figure role faster.

Looking for an article on a particular topic? Use the search below...