5 Questions You Hope Interviewers Don't Ask
Every candidate has the "God, I hope they don't ask me that question" question.
And a recruiter can tell when they have asked that question. They see that a candidate has become uncomfortable.
The signs vary. But the signals can look like any one or combination of the following:
— an uncomfortable shift in your seat, only to still not be comfortable
— an upward look up to search for a believable answer
— a deep breathe, subliminally confirming to yourself "alrighty… here it is and here we go…"
— a series of "Ummms" peppered through your answer.
Any of these sound familiar?
Has it happened to you?
I get it. But I'm telling you hoping the interviewer doesn't ask that question you hope they don't ask isn't a strategy.
What's that phrase? "Hope isn't a strategy"
Nope. I say whatever question you hope they don't ask, that's the question to be ready for.
Throughout my years of coaching, here are a list of what clients have told me are some of the questions they hope interviewers don't ask, but often do. So let's start there:
(1) Tell me about your last boss? Easy enough, but what if your boss was a condescending blowhard? You swear no matter how you answer they will see right past you.
(2) Why did you leave your last job? What do you say if you were fired, laid off before others, let go when the new CEO brought in her people, your department as eliminated or any other reason that can make people doubt if you are the quality hire you say you are.
(3) Tell me about yourself. Well, save this instruction for tomorrow. I did a video on this you will want to come back for the step by steps on how to handle this question.
(4) Why do you want this job? How do you answer when the real reason is you just can't go to your job one more day to deal with mind numbing colleagues and a boss who seems like he peaked in high school?
(5) Where do you see yourself in 5 years? Personally, I think this is the dumbest, most least effective interview question ever. But guess what? inexperienced and lazy interviewers still ask it. So you gotta be ready for it. Would you be?
There are so many more, too! What ones would you add to this list?
Even more important, what if I told you that you CAN be prepared for these questions and WELCOME these questions being asked instead of hoping they are not asked?
Yes. You can be ready for them.
Imagine this.
Getting asked a question you originally hoped wouldn't get asked and now you can begin your answer with, "I'm glad you asked that question."
You can then continue with an answer you have prepared using the guidance found in my Interview Prep Bundle ($47).
Get it here: Interview Prep Bundle
Don't fear these interview questions any more! Own them.
It's totally possible, if you follow my guidance.
Be well!
Lisa
Lisa Rangel – Executive Resume Writing Services
Chameleon Resumes

Posted:
---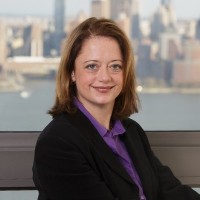 Lisa Rangel and the Chameleon Resumes team have helped over 6,000 executives and senior professionals land the 6-figure positions they deserve.
If you want to work with an elite team of former Fortune 500 recruiters, executive resume writers, and job landing experts so you can win the attention of hiring managers and land more lucrative interviews, sign up for an exploratory call so we can discuss how our 4-stage META Job Landing SystemTM can help you land your next 6-figure position.
---