5 MORE Scenarios Where Hires Happened In 2020
The first 5 scenarios where hires happened was initially published in Forbes (see the link at the end this article). Our clients have been receiving more offers so we wanted to share 5 additional scenarios where hires happened with you, our audience. This way, if you can find these situations out in the market place as you read news stories and network with your colleagues, you can position yourself properly to improve your chances of getting hired.
Got Hired Scenario #1: Pitched prior wins to executive leadership and the company created a new job for the candidate.
If your wins are similar to the wins a company wants to see their organization achieve, then when you pitch your background to executive leadership at companies where you want to work, forward-thinking organizations will create a position around your experiences for you to do for them what you did for others.
Our client had an extensive background in supply chain and logistics for some of the largest organizations in the world. He was able to pitch this background to a mid-sized organization needing to recalibrate its distribution channels to meet increased demand as an essential company. The organization created a position around the challenges they had and knew this person had the demonstrated experience to solve.
Got Hired Scenario #2: Rebranded struggling business line to return to profitability.
New perspectives are often needed when executive leadership has been around for a decade or two. Our client, a consumer product consultant for the health and beauty niche, saw an opportunity to reposition a stagnant brand to revitalize the profit stream. She was able to start on a consulting basis, which shortened the hiring process, and put her on a path of fast wins for the organization. Sometimes executives and senior professionals are hesitant to consider consulting work as an alternative, but it can be a fast way to a lucrative role that can lead to stability once wins start stacking up..
Got Hired Scenario #3: Decreased operations cost through automation implementation.
Decreasing costs while maintaining peak efficiency is the goal of most operations executives. Our client, an IT automation expert, was able to streamline client delivery which lead to reorders happening at a faster rate for an online retailer. Being able to identify operational cost cuts while either maintain or improve the client experience is paramount to not only surviving but thriving in this post-Covid world.
Got Hired Scenario #4: Hung up a consulting shingle as a subject matter expert and took on several consulting roles
Now could be the time for many to start their own consulting business. Our client decided instead of trying to land one role, he would instead land several consulting roles under his new LLC formed after his recent layoff. He had no conflicts or NDAs holding him back and several of his connections wanted his expertise for their organizations and wanted to compensate him as a consultant.
Got Hired Scenario #5: Couldn't get promoted within current company and sought out promotion externally
Everyone would rather get promoted within their current employer, but that isn't always in the cards for some individuals. Politics, skill gaps, someone else being more qualified or many other reasons could prevent a promotion happening at your current company. Our client realized he wasn't going to be part of the succession plan of his current employer. Although he current job was safe and secure, he wanted upward opportunity. He accepted the fact a promotion probably wouldn't happen at his current employer and started seeking out other opportunities at competing firms. Ultimately, he found a next level up role that had more upward mobility in the future that he was perfectly suited for…
So as you research companies and follow industry news, look for these scenarios.
— Where can you proactively reach out to connect with senior leadership in the spirit of networking?
— Where is lost opportunity within a company's product mix?
— How can a current business be reframed for new paths to profit or revenue.
When you approach job searching from this angle, you will find you won't want to look at job boards anymore. Approaching companies directly will be more fun and lead to more interesting opportunities.
In order to ensure that you do this properly and avoid the many, many pitfalls most job seekers make, I have created a quick, free training to help you out.
This training will reveal the biggest job seeking mistakes I have seen in the last 13 years as well as solutions and guidance you can use to make sure don't fall into these job search black holes.
I want to give you the very best training so you can recreate one of these 5 winning scenarios where hires happened, so if you have a free half and hour (and a notepad) click the link below and select the session you would like to attend:
https://chameleonresumes.com/jsawreg
At the end of the training I have an offer for anyone looking for help under $500 – but this offer won't happen until I have given you a ton of expert guidance for free.
Value first!
Here is the Forbes Article for the first five scenarios where hires happened in 2020: https://www.forbes.com/sites/forbescoachescouncil/2020/10/06/how-to-get-hired-in-2020-five-real-world-success-stories-you-can-emulate
Be well,
Lisa
Lisa Rangel – Executive Resume Writing Services
Chameleon Resumes
5 Scenarios Where Hires Happened In 2020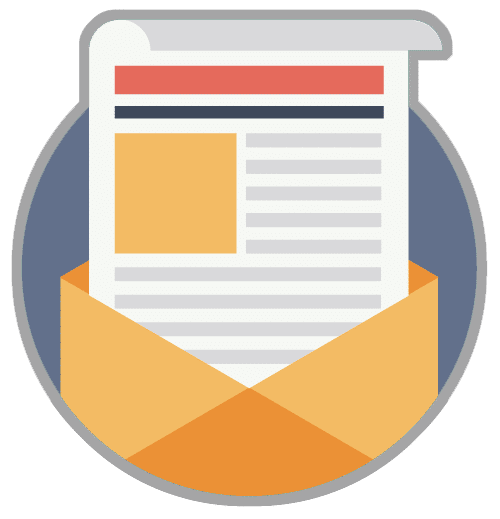 Landing your next job doesn't have to be an overwhelming, frustrating or time-sucking task. Get daily tips on how to find the position you deserve,  delivered right to your inbox:
The #1 addition every resume needs in 2023 and beyond.
How to get prepared for a job change even if you like the job you have.
How to handle a chaotic job market and where to focus your job-seeking efforts (hint, it's not the job boards).
Where to find great jobs without submitting 500 meaningless job applications.
How to slice through the Applicant Tracking System B.S. and land a 6- figure role you love.
How to track down the "unpublished job market" and have your pick of the best jobs out there.
How to write a resume that will hit hiring managers right between the eyes and have them scrambling to book your interview.
How to get up to speed with your online branding and write a LinkedIn profile that positions you as the #1 expert in your field.
How to approach job seeking with the "human touch" so you can keep the bots at bay.
And finally, access to our 4-stage META Job Landing system we've used with thousands of job seekers just like you.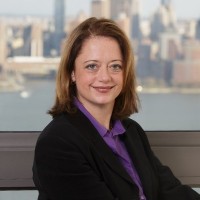 Lisa Rangel and The Chameleon Team are the only executive resume writing, LinkedIn profile development, and job landing consultancy who has been hired by LinkedIn and recognized by Forbes. Our 4-Stage META Job Landing System stems from decades of corporate and executive recruiting experience to position you to land your next 6-figure role faster.

Looking for an article on a particular topic? Use the search below...