Customizing your executive resume is the key to capturing a hiring manager's attention and inspiring them to call you for an interview. Sending the same resume to every job opening is a sure-fire formula for remaining interview-less. These six effective ways to customize your executive resume will ensure your resume gets to the front of the line and showcases your impressive credentials:
1. Identify the Right Keywords to Use In the Content of Your Executive Resume
Your resume needs to pass through an online application system to be selected to be viewed by the recruiter or hiring manager. Recruiters perform specific keyword searches to evaluate applicants, and determine if you have the right skills and experience to be invited in for an interview.
In order to make the first pass, your executive resume needs to have the right keywords incorporated naturally into your resume content for the target position. You will likely already have industry-specific keywords on your resume, but you also need to incorporate position-specific keywords throughout your summary and employment sections. To find the additional keywords to include, take the job description of the target job you seek, and cut and paste the content into a word cloud site such as worditout.com, tagcrowd.com or wordart.com to determine which keywords are most prevalent. Then edit your resume to incorporate these keywords valued by your target employer.
The key here is to not just include keywords, but to be smart about the words you choose and how you incorporate them. Just like search engines, online application systems are able to detect keyword "dumps," where your document is so keyword-rich, that it doesn't tell a cohesive story – and your resume could be rejected. Ensure your usage of keywords supports you telling a story to the reader as to how you are qualified for the job. Recruiters can tell when an applicant is gaming the system by keyword stuffing but doesn't have the qualifications for the job.
Use the right keywords, in the appropriate places and frequency, to customize your resume and increase your chances of getting an interview.
2. Show Proof of Your Expertise
Too often resumes default to summarizing your past job descriptions, instead of showing how you accomplished various milestones. One of the easiest ways to incorporate the right keywords into your resume is to use them to show recruiters what your accomplishments are and how they are relevant to the role you're applying for.
Using the guidelines above to find the right keywords, deliver key accomplishments and metrics emphasizing your expertise. It will help tell the right story about your experience and candidacy while keeping an appropriate keyword-friendly resume.
Start crafting your content with the keyword you want to emphasize, and then create your story around the keyword. Remember that showing the recruiter what you can do will always be more relevant than simply telling them that you are an expert in that area.
3. Tailor Your Heading Title On Your Executive Resume
According to a Harvard study, your resume has only 6 seconds to make an impression on the recruiter or hiring manager. The very first thing they are going to look at, is your title heading – the bold statement at the top that indicates what you are an expert in, and why the recruiter should continue to review your resume.
Click here to see some executive resume samples.
Your resume summary is a great place for you to correlate your experience with the position you are applying for. Make it easy for the recruiter to determine you are qualified by showing them related accomplishments that pertain to their open position.
For example, if you typically use a heading title of Marketing Executive but are applying for a Chief Marketing Officer position, update your heading to: Chief Marketing Officer. There is no guessing left for the recruiter as to the job you want and you will have piqued the recruiter's interest from the very beginning.
One important note: if you are not applying for a specific position, but are seeking general opportunities or an exploratory interview, use your broad title – (in the example above Marketing Executive), to be considered for various roles. But always choose to be specific if that option exists.
4. Error-Free Spelling and Grammar
When you are customizing your resume for various positions, items get moved around, abbreviated or changed – and new spelling errors and grammar errors can appear. So be careful when you customize your executive resume and thoroughly review your resume for these errors before submitting it for application.
Check all of your tenses, particularly in the employment sections. Your current position verbs should be in present tense typically and your previous positions should be in past tense. You want to show the recruiter what you are currently doing in your current role (even if the project happened in the past); and you want to show them what you did in your previous roles (which all happened in the past).
Be careful about how you conjugate your verbs as well – words like deliver, manage, create. You should use the same conjugation within a bullet/sentence structure. For example:
Incorrect: "Delivered various skills including X, Y and Z."
Correct: "Delivered various skills which included X, Y, and Z."
5. Include Well-Known Acronyms and Correlating Spelled Out Terms Throughout Your Executive Resume
Each profession/industry has their own acronyms and abbreviations for various activities, topics, and projects. They become such a part of who we are in our everyday working lives that our resume tends to include this "professional" speak.  It's important to use both the acronym and the spelled out term for improved reader comprehension and keyword optimization. For example, including both "Profit and Loss Statement" and "P&L" can increase chances of satisfying  both human and technical requirements versus including only one option.
The last thing you want is a recruiter scratching their head trying to figure out if what you wrote is as cool as it sounds or if it's fluff. Don't let them decide that – expand on the various activities and abbreviations to ensure your true intent comes through.
6. Minimize Graphical Components When Applying Online
Applicant Tracking Systems (ATS), the software that is behind all of your online applications, has come a long way, but it's still not perfect. Items such as tables or special character bullets or certain shapes, do not come through on every system when you apply online.
In order to get around this, you can apply using a PDF version of your resume – but know it may not include everything. Best to have a minimally graphic version to use when you apply online (all graphical elements using MS Word Borders & Shading or the Tab function). Additionally, you can create a graphic-free version of your resume in MS Word, by removing the elements and saving it as a .txt file. This file is as stripped down as you can get – and it will show you if any additional items need to be removed from your resume.
Once you incorporate these six tips, your executive resume will be customized for the position you are applying for and will stand out to the recruiter – getting you noticed and through to the next round.
For more tips on how to write your executive resume so it's optimized to land interviews, sign up for our upcoming free Resume Writing Master Class: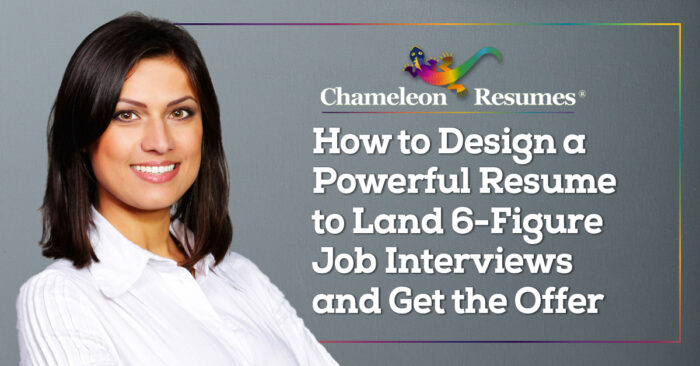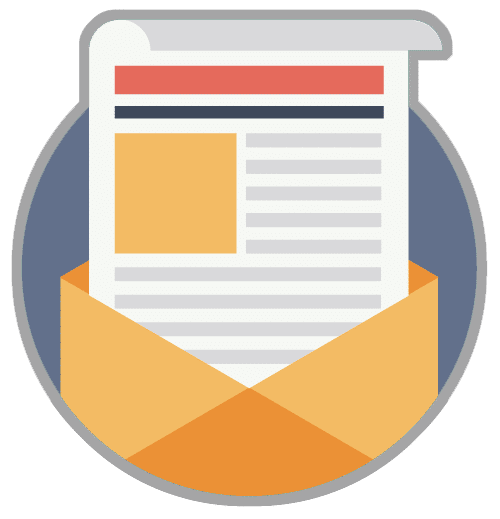 Landing your next job doesn't have to be an overwhelming, frustrating or time-sucking task. Get daily tips on how to find the position you deserve,  delivered right to your inbox:
The #1 addition every resume needs in 2023 and beyond.
How to get prepared for a job change even if you like the job you have.
How to handle a chaotic job market and where to focus your job-seeking efforts (hint, it's not the job boards).
Where to find great jobs without submitting 500 meaningless job applications.
How to slice through the Applicant Tracking System B.S. and land a 6- figure role you love.
How to track down the "unpublished job market" and have your pick of the best jobs out there.
How to write a resume that will hit hiring managers right between the eyes and have them scrambling to book your interview.
How to get up to speed with your online branding and write a LinkedIn profile that positions you as the #1 expert in your field.
How to approach job seeking with the "human touch" so you can keep the bots at bay.
And finally, access to our 4-stage META Job Landing system we've used with thousands of job seekers just like you.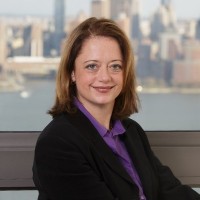 Lisa Rangel and The Chameleon Team are the only executive resume writing, LinkedIn profile development, and job landing consultancy who has been hired by LinkedIn and recognized by Forbes. Our 4-Stage META Job Landing System stems from decades of corporate and executive recruiting experience to position you to land your next 6 or 7-figure role faster.

Looking for an article on a particular topic? Use the search below...