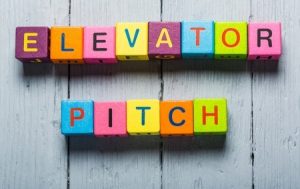 If you have a career of any kind, you need an elevator pitch (some call it an elevator speech or a value proposition).
An elevator pitch is a roughly 30-second sound bite – a response to the question, "Tell me about yourself" or "What do you do?"
Has anyone ever actually used the elevator pitch in an elevator?
While I doubt you will actually use it in an elevator, you will most definitely use it at BBQ's, conferences, job fairs, networking events, during phone screenings, on airline flights, at cocktail parties, in education/training seminars and community gatherings – just to name a few places.
The possibilities are endless of where you can use an elevator pitch to describe what you.
Maybe we should rename the 30-second elevator pitch to the BBQ Boast? The Conference Quote or the Party Pitch? Or the Seminar Spiel?
Regardless of the name or the place, it behooves you to be ready.
Making the connection and telling someone about yourself can lead to your next job, your next sale, your next client, your next growth opportunity, your next volunteer gig or your next chance to help someone else.
So let's be ready.
Here are the shortcuts to creating your 30-second elevator pitch:
Consider your goal. Think of the target you want to attract when delivering your pitch.
Don't be afraid to consider different audiences. You might have a more precise, high-power sounding pitch for professional conferences and a more easy-going, laid back one for sitting on the sideline with parents at your kid's softball game. Your goals may shift with the audience, so be prepared to change up that aspect of the pitch.
Do a data dump. Write down all the achievements you are proud of in your personal and professional life. In this phase, don't be hindered by what you think should be included. Don't judge what comes to mind. Just write it down. You will edit and cull and refine in the next step – this is the brainstorming phase. Write something down (and refine).

Be as succinct as possible your 30-second elevator pitch that will vary by the corporate or casual environment. Don't just say your title or how long you've been at the company (or how what year you started a hobby). For example, of saying "I'm the quality assurance manager," try something like, "I get to set new records for how seldom customers return our metal parts that oil refineries rely on every day." On a personal level, don't say, "I took up photographer five years ago." "I tap into my creative senses and go on little adventures when I shoot photos that I can share with others who see places they've never been." Describe what's unique about your approach – professionally or personally. List a core strength that makes a difference at a company or mention a short-cut you discovered with one of your personal pursuits.

Now create your hook. Use information in your data dump to create your pitch. Your pitch should create interest and leave them wanting to know more about what you just said. It doesn't have to be long and convoluted. Also, the pitch doesn't have to include everything you have ever done in 25 years in 30 seconds (save that for the in-person interview). It needs to create intrigue and curiosity. What's your hook?Be quick to adapt. If you're in a business setting, tap into what you've written down and draw from your well of experience. In notable ways, how did you roll out a new process, introduce a new product, save time, cut costs, etc. You may have many examples. Pull out the gem you need for your moment to shine. Remember, you're talking about what you've accomplished, but the other person will likely be thinking, "How will this help me?"
Think "draw them in" versus "sell them." When you create your pitch, it's best to come from a confident perspective of "here is what I do" and let the conversation flow. Don't make the mistake of trying to sell each person you speak to – that will come across as awkward and off-putting. Instead, draw in the right people by making a firm, specific 30-second elevator pitch and let the collaboration of ideas flow naturally.
Be ready to tie in your purpose. Why do you love what you do? It's one thing to say, "I am a CFO who brings financing to start-up technology firms…" But if you can add, "…and it fires me up to contribute to bringing tech advances that make life more efficient and productive," it makes it more personal and conveys more passion.Avoid common mistakes. Let someone else be error-prone with their pitch. Bring out your personality with a conversational style, not a monologue. Don't talk too fast. It's OK to break the 30-second "rule." No one will pull out a stopwatch and start a timer with your first brave word. If you hit the 43-second mark (like who's counting anyway), you'll be OK. If you're going to drop some acronyms, make sure your language matches the audience. You're trying make a connection, not be the source of confusion. And by all means, have a business card handy. Yes, in this digital era, business cards are essential.
Practice your version of the 30-second elevator pitch. Again. And again. And when you think you are done, practice some more. Only through practice will you hone the words to make them sound more natural. Writing is a key component, but so is speaking. It's human nature to use different words when you speak.
Having this stage down will dramatically increase your confidence in social settings of all kinds. You know someone is going to ask at some point, "What do you do?" or "Tell me about you." And now you don't have to stumble or pray they don't ask.
Now you can say, "Bring it on."
If you found this helpful and want one-on-one interview preparation coaching with us to have custom feedback to crush your next interview, sign up now for our Interview Mastery System ($597):
https://chameleonresumes.com/interview-mastery-system/
This is where you make a difference and shine above your competition.
Get expert preparation and don't wing it anymore – especially if winging it hasn't been working.
A client who had been on 30+ interviews with no offer before hiring us for the Interview Mastery System had this to say:
"Hi Lisa: I listened to everything your team told me and I got the job offer!!! Your company and services rock and truly are effective. I already recommended a friend who's having a similar issue to contact you for her coaching. Thank you a million times. There are no words to thank you for having your company exist!! Best, L.S."
So the time is now…
Get The Interview Mastery System, stop struggling and land the offer:
https://chameleonresumes.com/interview-mastery-system/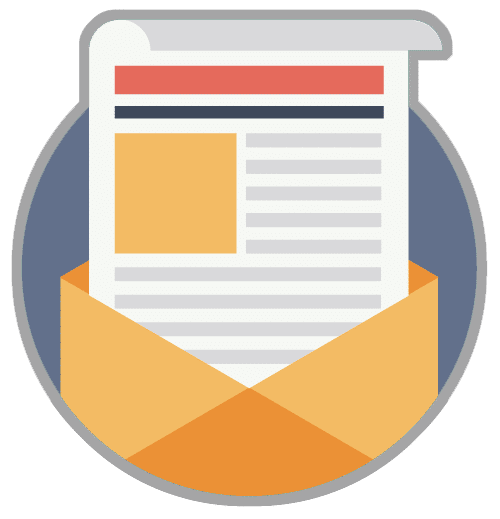 Landing your next job doesn't have to be an overwhelming, frustrating or time-sucking task. Get daily tips on how to find the position you deserve,  delivered right to your inbox:
The #1 addition every resume needs in 2023 and beyond.
How to get prepared for a job change even if you like the job you have.
How to handle a chaotic job market and where to focus your job-seeking efforts (hint, it's not the job boards).
Where to find great jobs without submitting 500 meaningless job applications.
How to slice through the Applicant Tracking System B.S. and land a 6- figure role you love.
How to track down the "unpublished job market" and have your pick of the best jobs out there.
How to write a resume that will hit hiring managers right between the eyes and have them scrambling to book your interview.
How to get up to speed with your online branding and write a LinkedIn profile that positions you as the #1 expert in your field.
How to approach job seeking with the "human touch" so you can keep the bots at bay.
And finally, access to our 4-stage META Job Landing system we've used with thousands of job seekers just like you.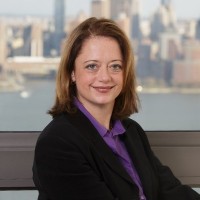 Lisa Rangel and The Chameleon Team are the only executive resume writing, LinkedIn profile development, and job landing consultancy who has been hired by LinkedIn and recognized by Forbes. Our 4-Stage META Job Landing System stems from decades of corporate and executive recruiting experience to position you to land your next 6-figure role faster.

Looking for an article on a particular topic? Use the search below...