A Tale of 2 Trees: Landing a Job in 2020
On a recent weekend getaway, I was on a pontoon boat on a lake. While floating on the still glass waters, I came across this rock that has two little trees growing out of it.
Here is the picture of the rock (photo credit: my son)...
I was amazed by the sight of this!
Two trees growing out of a rock?
How in the heck does that happen?
If you told me that trees could grow out of a small rock, I wouldn't have believed it was possible.
But here it is.
Let's face it. It's easy to believe in what's possible when you know something to be true or you can see it.
But true faith is believing in what you can't see and still seeing possibility in a situation.
That's how it feels to be job searching in 2020, IMHO.
Unemployment is at all-time highs.
Winter is coming and struggling businesses won't be able to operate outdoors soon.
Payroll protection programs are over.
And you are supposed to find a well paying, stable job in this?
Seems crazy, eh?
Well, it's happening.
Recently, one of our clients received 3 offers to choose from in July 2020 after starting her search with us in April. She is making a salary 30k higher than she was expecting.
Another client who landed a new job without our help last year had an unexpected layoff happen this year due to COVID. She landed a new role in August 2020 within 44 days of rehiring us to help her this year (she has worked with us since 2015 to advance her career to the highest levels).
And lastly, but not least, another client landed a CFO role that will help him relocate to the new town he wants to move to within the year. He received this offer in August 2020. With a bigger pay raise than he expected.
So landing a job in 2020 may be as unbelievable as growing trees out of rocks to you.
But apparently trees can grow out off rocks and people are landing great jobs in 2020.
You just have to believe in what's possible, even if you can't see how right now.
If you need help, have a question, or simply want to vent, just email me at [email protected]. I read and respond to every email.
Be well!
Lisa
Lisa Rangel - Executive Resume Writing Services
Chameleon Resumes
Posted:
---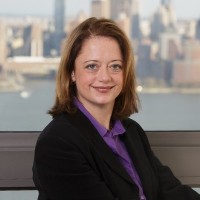 Lisa Rangel and the Chameleon Resumes team have helped over 6,000 executives and senior professionals land the 6-figure positions they deserve.
If you want to work with an elite team of former Fortune 500 recruiters, executive resume writers, and job landing experts so you can win the attention of hiring managers and land more lucrative interviews, sign up for an exploratory call so we can discuss how our 4-stage META Job Landing SystemTM can help you land your next 6-figure position.
---