Create an Ageism-Proof Resume
"How many 55-year-olds did you hire when you were 35?"
This is a question I'll pose to a frustrated older job seeker when they tell me that they are most certainly being discriminated against in their job search because of their age.
The question stops them in their tracks.
So what is your answer? How many 55-year-olds did you hire when you were 35?
Most people, who are honest with me, say zero or next to zero. Or definitely not as many people their age or younger from their network.
Then I'll follow up with, "Were you purposefully discriminating against older people at the time, or were you hiring what was familiar/comfortable to you at the time?"
And they usually admit they were hiring from their 35-year old people network in some way or another.
They were hiring what was familiar and comfortable to them.
I point out to them that when they were 35, they didn't have a sinister plan to bring down their elders.
(I know this still doesn't make it OK and this is the root of "culture fit" problems in hiring. It's why diversity initiatives are so important. But I digress.)
It's important to not be angry, simply because you might be the 55-year-old now on the other side of that dynamic. The thirty-five-year-olds today aren't trying to bring down the boomers today the same way you weren't trying to bring down your elders back in the day.
So what can an experienced job seeker do with this information if they aren't in charge of the hiring?
You can write a resume that is modern, refreshing, and doesn't scream "over the hill".
If you present yourself via your resume as an old fuddy-duddy and use words like "seasoned executive" or presenting a 5-page resume stuffed with every single thing you've ever done then yes, you are going to appear too old and overqualified.
Instead, it would be smart to learn what a 2021 resume looks like and re-word and pare down your dense documents into something more streamlined and modern. Something that a younger generation would be able to digest. Something fresh that will stand out from the rest of your competition.
And, this is exactly what I am teaching in my upcoming Resume Writing Master Class. 
I'll show you exactly how to create an ageism-proof resume. A resume that is modern and forward-facing. A resume that captures the highlight reel of your career and aligns itself powerfully with exactly what that 35-year-old hiring manager needs to see.
Ageism isn't stopping you... but your documents might be.
Join me for my free 6-figure resume writing training on Tues. 9/7/2021 or Thurs. 9/9/2021.
Spots fill up fast so I encourage you to sign up today and you can do that right here: https://chamres.com/97921BL
Your job search doesn't need to suffer just because you hit the big 5-Oh.
See you in class.
Lisa
Lisa Rangel - Executive Resume Writing Service
Chameleon Resumes
Posted:
---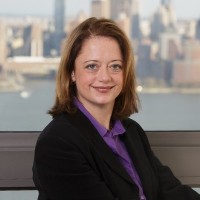 Lisa Rangel and the Chameleon Resumes team have helped over 6,000 executives and senior professionals land the 6-figure positions they deserve.
If you want to work with an elite team of former Fortune 500 recruiters, executive resume writers, and job landing experts so you can win the attention of hiring managers and land more lucrative interviews, sign up for an exploratory call so we can discuss how our 4-stage META Job Landing SystemTM can help you land your next 6-figure position.
---