If you want to get found by recruiters on LinkedIn you have to know a thing or two about using keywords.
Keywords are relevant terms found within your profile that will make it easy for recruiters to find you when they are searching for certain words or phrases. Think of it as SEO (Search Engine Optimization) for LinkedIn.
Some really effective places for LinkedIn keywords are within the headline, in job descriptions and under interests. These not only help with profile traffic, they also look good to employers who are looking for certain terms.
Below you'll find some tips on how to find the right keywords for your LinkedIn profile.
Look for trending keywords in job postings.
Just like you need to use keywords in your profile for traffic, recruiters need to use keywords on job postings for the same reason. Check out the job descriptions of the positions you are interested in and scan them for any trending keywords.
If you see a certain term sprinkled throughout the posting a few times it's usually a good sign that the employer is using them to get noticed and search for candidates. As such you should use them in your LinkedIn profile.
Browse profiles of people sitting in positions you want.
What's the best way to get noticed by recruiters on LinkedIn? By acting as if you already have the job.
One way to do this is to browse the profiles of people sitting in the positions you want. What keywords are they using? What's in the job description? What are their job titles? Pay attention to any keywords or phrases and then find a way to use them in your profile.
Avoid broad terms.
Similar to how your resume should avoid very broad terms, LinkedIn profiles should also avoid being too vague.
Broad terms such as "marketing", "accounting" and "recruiting" don't really tell the recruiter what you did. You could have had any role within those departments and they wouldn't know based on your profile.
Instead, get specific. Were you in accounts receivable? Were you the head of market research? What kind of a recruiter were you? Ask yourself these kinds of questions to better your chances of showing up on LinkedIn searches.
Include technical terms used within the industry.
Sometimes recruiters search by certain technical terms in order to find candidates who would know what they are talking about. This is especially true if you are working in fields involving medicine or tech.
Another way recruiters sometimes search for candidates is by inputting the names of software or products the company uses. For instance, maybe they are looking for sales executives who are familiar with SalesForce or a Chief Information Officer who knows how to use VMware.
If you're not sure what technical terms to use go to the job postings. They will sometimes require familiarity with certain software or products.
A quick note about technical terms, make sure to use both the full name and the abbreviation. Sometimes recruiters only search by one or the other.
Keywords are a great way to get eyeballs on your profile. When used properly you can ensure that recruiters will be able to find you without a problem.
If you're interested learning the comprehensive steps on how to use LinkedIn to double, or even triple, your job leads then be sure to register for our No-Cost "How to Create Your LinkedIn Profile to Generate 6-Figure Job Interviews Faster".
Click this link for more details and to reserve your spot for this valuable training!
Be Well!
Lisa
Lisa Rangel – Executive Resume Writing Services
Chameleon Resumes
Posted:
---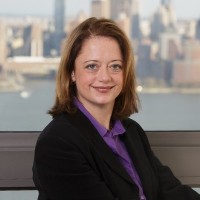 Lisa Rangel and the Chameleon Resumes team have helped over 6,000 executives and senior professionals land the 6-figure positions they deserve.
If you want to work with an elite team of former Fortune 500 recruiters, executive resume writers, and job landing experts so you can win the attention of hiring managers and land more lucrative interviews, sign up for an exploratory call so we can discuss how our 4-stage META Job Landing SystemTM can help you land your next 6-figure position.
---