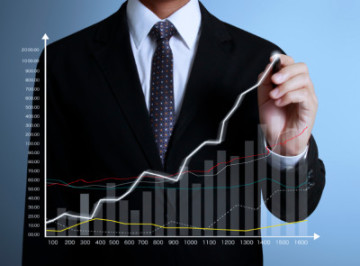 From Finance Directors to Chief Financial Officers, a Finance Executive keeps the business world running in the black by managing the green – what every company needs and expects.
No matter how successful a company can become with great products and services, business growth can be slow, thwarted or even shrunk by having second-rate financial leadership in place. Top-caliber financial executives are in demand! What makes a top-tier Financial Executive Resume? The following Finance Executive resume tips will help you showcase your excellent track record when you are ready to make the next career move:
1. Be Yourself Within Your Finance Executive Resume
Your financial prowess is extensive, but you want to display some of your personality in your resume to present yourself as a person to the hiring company, not simply a suit overseeing the books. It is important to make the effort of showing you are a well-rounded manager in the financial milieu, where so much attention is focused on profits, losses and analysis.
Demonstrating your ideas and values in your resume can go a long way towards helping an HR pro, C-level executive and interdepartmental managers involved in the hiring process determine whether you're a good fit for the company culture. Ensuring the executive embodies the culture of the firm and that the chemistry is a primary concern with hiring financial leadership that oversee the purse strings of the organization.
Showcase your individuality by including details about your pro bono and charitable work, intramural athletics, organizations that you believe in and support in different ways. These bits of information can help the hiring manager conclude that you will likely be an executive who will lead high caliber employees in a growing company. Have others enjoyed working for you? Look for ways to point that out in citing mentor relationships, training experiences and talent management wins.
2. Actions Speak Louder Than Words – Cite Achievements Over Skillsets
Hiring managers today expect candidates to have the normal fiscal responsibilities and skills that are found in financial executive candidates. So citing skills and responsibilities alone are not going to set up apart from the CFO/Financial Director crowd. You need to explain how you did a good job with that responsibility—and outline what did that "good job" look like for your hiring manager.
Highlight your accomplishments at your last job with a series of fact-based bullet points explaining how you overcame challenges generating the correlating result from your efforts. Use quantifiable measurement to state your result. Writing that you "Oversaw a $1.2 Billion budget, managed 7 direct reports with 190 employees in 17 countries" is more descriptive than stating "Oversaw global billion dollar budget and international staff."
When a hiring manager reads how well you did your job and how you positively affected your last company, it helps them to see how you can fit into their company and ignites their imagination on the possibilities that you can bring to the position. Qualify and quantify your accomplishments with factual statistics on the successes you brought to the job. How have you influenced operations in a way that improved a company's profitability?
3. Avoid Financial Jargon and Use Appropriate Context When Explaining Triumphs
Despite your understanding on KPIs, ROI, DSOs and RFPs, not all executives live in the world of financial jargon. Remember that the readers of your Finance Executive resume will come from several different departments in the company, not just finance. Don't dilute the power of your work or accomplishments with confusing jargon. Rather, use universally understood terms or spell out the acronyms so that everyone "gets" what you bring to the corporate table.
Secondly, in the same way that potential employees must consider the size of a company when they ask for salary considerations, convey your financial accomplishments from your last job in light of the scope of the business that you're hoping to join.
If you worked for a business with $2 billion in annual sales, maybe you helped save $25 million through health insurance policy adjustments. When you're applying for a position at a business with sales of $500 million a year, right-size your accomplishment citing using appropriately sized global or regional budgets as context or use percentages to communicate the success of your financial decision making. Chances are, you'll be considered "under or overqualified" due to the statistics of your accomplishment if your budget sizes are not in alignment with the jobs you are pursuing.
4. Optimize, Optimize, Optimize
In a world of search engines, job boards and applicant tracking systems used by headhunters and corporate recruiters, you need to make sure you're speaking the language that the hiring company wants to hear both technically and visually. If a job advertisement is seeking a "finance director for the petroleum industry," include that specific phrase within the content of your resume and cover letter. Also, use industry-specific job terms, broad job terms and job acronyms in your Finance Executive resume, since all these forms may be reviewed by the recruiter and his or her ATS system for resume screening. Once your resume is selected to be read, having these exact, broad and acronym terms in your resume, reinforces to the reader that you are a good candidate to reach out to for an interview.
Get the most out of your Finance Executive resume by partnering with Lisa Rangel, an expert on professional resumes in many industries and a LinkedIn contributing writer. Sign up for an exploratory call now and learn about Chameleon Resumes services that can help you with your next career move.
A recruitment professional for over 13 years, Lisa frequently provides career insights and advice. She shares her perspectives with Forbes, LinkedIn, About.com, Investor's Business Daily, Crains New York, the Chicago Tribune, Fast Company and other popular publishers.
Be Well!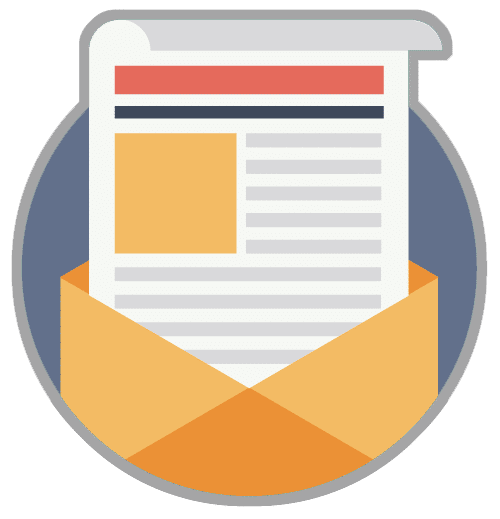 Landing your next job doesn't have to be an overwhelming, frustrating or time-sucking task. Get daily tips on how to find the position you deserve,  delivered right to your inbox:
The #1 addition every resume needs in 2023 and beyond.
How to get prepared for a job change even if you like the job you have.
How to handle a chaotic job market and where to focus your job-seeking efforts (hint, it's not the job boards).
Where to find great jobs without submitting 500 meaningless job applications.
How to slice through the Applicant Tracking System B.S. and land a 6- figure role you love.
How to track down the "unpublished job market" and have your pick of the best jobs out there.
How to write a resume that will hit hiring managers right between the eyes and have them scrambling to book your interview.
How to get up to speed with your online branding and write a LinkedIn profile that positions you as the #1 expert in your field.
How to approach job seeking with the "human touch" so you can keep the bots at bay.
And finally, access to our 4-stage META Job Landing system we've used with thousands of job seekers just like you.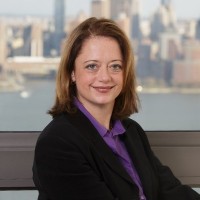 Lisa Rangel and The Chameleon Team are the only executive resume writing, LinkedIn profile development, and job landing consultancy who has been hired by LinkedIn and recognized by Forbes. Our 4-Stage META Job Landing System stems from decades of corporate and executive recruiting experience to position you to land your next 6 or 7-figure role faster.

Looking for an article on a particular topic? Use the search below...