As a job search consultant, I am often asked, "How do I find contacts who can help me land the job I want?"
You may be armed with a fabulous resume, a robust LinkedIn profile and well-written cover letters. But only the right contact can point you to opportunities that are not publicly advertised, or can help you get a foot in the door for your dream job.
Here's how to find the names, titles and contact information of the people who can help you advance your job search:
Step 1: Learn the Titles and/or Names of Key Target List Contacts
The first step is to identify the name or title of the person who would be your manager if you got that dream job.
Using LinkedIn's Advanced Search function, perform a search on the appropriate title within your target company. Search results may yield the name of the person holding the target title if he or she is within your 1st, 2nd or 3rd degree connections or within your group member reach, or results can yield the names of people who work within the department you are researching. If you do not unearth the name of the manager you need, use the information provided about the department's other employees to sleuth your way to the person you need. For example, if you are looking for a Chief Sales Officer at a consumer products company, using the Search function, you may discover that person or someone with a similar title as your 2nd degree connection. Or you may find a key contact as a fellow group member. You can add these connections to your contact list.

Yet another way to find names and titles of key managers is to enter the company in LinkedIn's Company Search function, and then look at the people in your network who work at the firm. If you find a first degree connection, you can send him or her a message directly asking for their assistance in identifying the right people. If you find a second degree connection, you can ask your common connection for an introduction. If it is a third degree connection, you can send that person an InMail.

Alternatively, type the job title and your target company into a search engine. The title may show up on a webpage alongside the name of the person holding the job. For example, if you are targeting the Director of Web Design at ABC Company, use your favorite search engine to search <'Director of Web Design' ABC Company>. Narrow the search by using geographic parameters or industry keywords. Don't forget to look at the box on the lower right hand side of each LI profile that shows "viewers of this profile also viewed…". This can generate other company and contact leads for you can use. And don't forget the obvious: Check the company website to see if the person you are looking to contact is listed on the Management Team or their About Us page.
Step 2: Find Contact Information for Key Contacts
Once you have found the names and titles of key executives and managers, make contact with them using LinkedIn's InMail feature. If your target contact does not accept InMail, the following tactics can help you to locate the person's email address so you can email them directly.
Enter the company's email suffix in a search engine. This will hopefully lead you to the full email address of an employee who works at the firm. For example, if you are looking to contact a manager at XYZ Corporation, enter "@XYZcorp.com" or "@XYZcorporation.com" in a search engine. You will hopefully get a full email address for someone (it doesn't matter who it is) at XYZ Corporation. You can then use that to extrapolate the company's format for all of their email addresses – e.g. first initial followed by full last [email protected]. This will allow you to send an email to the manager you want using the right address.
To locate employees within certain departments, add the department to the company's suffix and then search. For instance, try "@xyzcorporation.com marketing" to locate marketing staff or management. Another way to figure out email address conventions is to look at the company's press releases. Oftentimes, a PR contact's email address will be listed. Just follow that same email convention to determine what the recruiter or hiring manager's email address is.
Remember that you can always whittle down a search by removing irrelevant results. For example, if you are searching for employees at a retail company, you may get many pages dedicated to purchasing the company's products. Using Boolean Search tools, simply use the minus sign to remove those irrelevant pages, as in: "@xyzcorporation.com –buy –shop –cart" This will produce web pages that has @xyzcorporation.com on the page, but do not contain the words "buy," "shop" or "cart" on the page, helping you narrow your search to find the email address.
After you identify potential decision-makers at the companies that interest you, you can send these contacts your targeted cover letter and focused resume. Direct contact shows effort, initiative and true interest. The message recipient is likely to circle back to your LinkedIn profile. You will then have started a process that can lead you to your next job opportunity.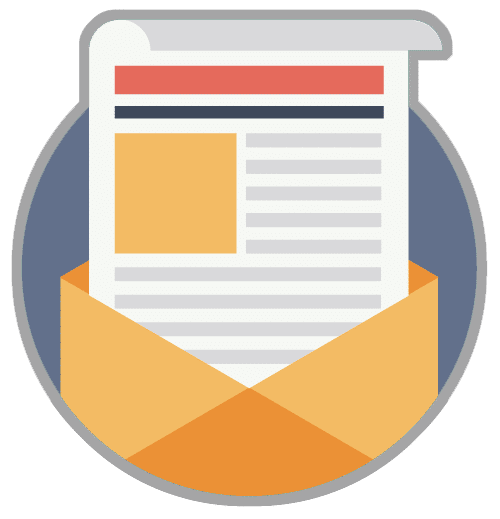 Landing your next job doesn't have to be an overwhelming, frustrating or time-sucking task. Get daily tips on how to find the position you deserve,  delivered right to your inbox:
The #1 addition every resume needs in 2023 and beyond.
How to get prepared for a job change even if you like the job you have.
How to handle a chaotic job market and where to focus your job-seeking efforts (hint, it's not the job boards).
Where to find great jobs without submitting 500 meaningless job applications.
How to slice through the Applicant Tracking System B.S. and land a 6- figure role you love.
How to track down the "unpublished job market" and have your pick of the best jobs out there.
How to write a resume that will hit hiring managers right between the eyes and have them scrambling to book your interview.
How to get up to speed with your online branding and write a LinkedIn profile that positions you as the #1 expert in your field.
How to approach job seeking with the "human touch" so you can keep the bots at bay.
And finally, access to our 4-stage META Job Landing system we've used with thousands of job seekers just like you.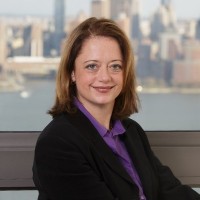 Lisa Rangel and The Chameleon Team are the only executive resume writing, LinkedIn profile development, and job landing consultancy who has been hired by LinkedIn and recognized by Forbes. Our 4-Stage META Job Landing System stems from decades of corporate and executive recruiting experience to position you to land your next 6 or 7-figure role faster.

Looking for an article on a particular topic? Use the search below...