Frequently Asked LinkedIn Profile Questions Answered
I get it. You haven't needed a LinkedIn profile for most of your career.
You have been recruited, sought after, promoted or your friend recommended you for your current job.
But now you find the promotions harder to get.
More competition for the interviews – even if you are recommended to the company by your buddy.
Interviews are not as automatic.
And your LinkedIn Profile is now more important.
But you never really had to do one, or if you do have one, you never really had to depend on it.
Until now.
And now you have questions.
Questions like:
How should a profile in 2021 differ from a profile from 2015 (which may be the last time you updated yours)?
What are some common major mistakes you see people make on their LinkedIn profiles?
When you take a first glance at a LinkedIn profile, what makes a good impression and what makes a bad impression?
How important is formatting information on your resume?
How many years should someone go back on their profile?
If you want the answers to these questions, join my No-Cost LinkedIn profile training by clicking the following link:
https://chameleonresumes.com/awlinkedinreg
I will be showing you a real-life profile example that will answer the questions above plus a whole lot more to help you create a powerful LinkedIn profile that will generate interviews for positions in your target market.
In addition, you will learn:
– Why the profile you currently have is costing you thousands, if not tens of thousands of dollars, in lost income and what you need to do to fix it to garner higher compensation.
– Why simply throwing a profile up on LinkedIn is negatively impacting your search and the 3 little known, proven techniques you need to increase your profile's visibility on LinkedIn.
– Why your profile is collecting dust (or worse, sending readers to sleep) and the 7 tactics needed to write an engaging profilethat will have hiring managers scrambling to call you for interviews.
– How to stand out from the other 500+ million LinkedIn profiles and what to include in your LinkedIn Summaryto rise above the sea of competition you face and get the interview call.
You can get a jump on your competition by doing this now!
Don't miss it.
Register here now to reserve your spot: https://chameleonresumes.com/awlinkedinreg
Be well,
Lisa
Lisa Rangel – Executive Resume Writing Services
Chameleon Resumes
Posted:
---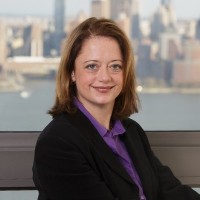 Lisa Rangel and the Chameleon Resumes team have helped over 6,000 executives and senior professionals land the 6-figure positions they deserve.
If you want to work with an elite team of former Fortune 500 recruiters, executive resume writers, and job landing experts so you can win the attention of hiring managers and land more lucrative interviews, sign up for an exploratory call so we can discuss how our 4-stage META Job Landing SystemTM can help you land your next 6-figure position.
---