Gluten-Free Resumes: Is Your Pursuit of the New Eroding your Resume Common Sense?
Gluten-free resumes the new fad for designing your resume… sounds ridiculous, right? Well, because it is. However, even the most accomplished executives can let the next new thing get in the way of basic common sense when crafting a resume.
I had a client who had viewed one of my resume webinars. Less than 30 minutes after downloading the webinar, despite it being a 61 minute webinar, I got a call from him, saying that he found nothing new in the webinar. In looking over his resume, I noticed that at least six of the key 14 essential points covered in the webinar were nowhere to be found on his resume. Although he lacked a clear summary, proper keywords for his target roles, and measurable achievements, my client was looking for something new before attending to basic resume essentials.
Like the trend toward finding health benefits in gluten-free food, it is important to cover all your resume basics (and food and exercise foundations) before reaching out for the next new buzzword, recruiting trend—or miracle diet.
Solid steps to address the basics and advance your job search
Trends apply to every industry—including the executive job search. But trying to wedge each new industry buzzword into a LinkedIn profile, or resume, is a mistake.
Instead of trendy jargon, start from the bottom up and include the essentials before you introduce new concepts, or decide on a new format, for your personal marketing documents.
Here are some must-have basics:
One size does not fit all:
Profile and resume materials for a Chief Financial Officer, and a Chief Marketing Officer are different. Do not lift keywording or templates from a different subject area without revision. Tips and trends for one sector may not work for another. When applying for similar positions with different companies, fine tune each resume and cover letter to hit the mark with the company culture, size, and needs of each business.
Use a summary:
Many people still list an objective in their resume. The world has changed. Most employers are more interested in what they need, rather than what you want. A well-written summary of your achievements illuminates how you use your time and skills, and increases your value to a prospective employer.
Your summary can include up to five situation-specific achievement statements that demonstrate concrete value you delivered. These points underpin your story, and your brand. As the first section in a LinkedIn profile or resume, your summary generates interest and is a top opportunity to attract positive attention from recruiters and hiring managers. Be sure your achievement statements do not wilt into a recitation of duties—these are the accomplishments on which you hope to attract an offer.
Show the soft skills:
When reaching for a CFO, technical, or professional position, do not forget to showcase soft skills. As business partnerships develop to offer integrated products and services in the marketplace, more hiring managers are looking for employees who can make the deal, maintain the culture, and deliver an engaged workforce. These important initiatives require soft skills—make sure they are woven through your storyline.
Talent:
Talent is becoming increasingly difficult to recruit and retain. While applicant numbers are overwhelming, talented applicants are often far fewer. Highlight your ability to identify, and manage, talent on critical projects you deliver. Ability to attract and build a top-level team is becoming a critical skill in enterprise.
Optimize:
Applicant Tracking Systems (ATS) are used across industry. These automated systems filter on many factors, including relevancy. Perfect candidates are often screened out because their materials do not contain relevant keywords required to trigger the next level in the recruiting cycle.
Gain keywords and concepts needed to seed your resume and LinkedIn profile from job descriptions, the Occupation Finder, from the Bureau of Labor Statistics (BLS), and AutoCoder. Use keywords appropriately, and naturally, throughout your resume and profile. Pull broader concepts from the keywords to enrich your narrative.
Do not use industry jargon or buzzwords in your materials. Use only acronyms that are first spelled out, unless the acronym is understood industry-wide. Using appropriate language not only presents a better picture of you, but ensures your resume is not declined by an ATS that does not value, or understand, acronyms or jargon.
Address culture:
Through keyword investigation and review of websites, annual and sustainability reports, obtain an understanding of the culture of your target companies. This not only helps you write your marketing materials in their language, but gives you better background on the company, if you enter negotiations.
Check it again:
Mistakes happen all the time. Check contact information and grammar, and be sure to have others review your material for typographical errors.
A well-crafted profile or resume reflects who you are, and what you have to offer. Strategic, engaging materials communicate knowledge, capability—and confidence.
Many people switch to gluten-free diets without ever addressing their underlying fundamental health and dietary issues. It's not to say someone can't benefit from the trends. However, be sure your resume thoughtfully addresses your fundamentals before considering the next trending concept, like gluten-free resumes.
To learn even more about the essentials you need to turn your resume into a powerful career tool that will get noticed by recruiters and hiring managers, please join us for our No-Cost "How to Design a Powerful Resume to Land Six-Figure Interviews and Get the Offer!".
Click here for details and to Register Now for the session of your choice.
Be Well,
Lisa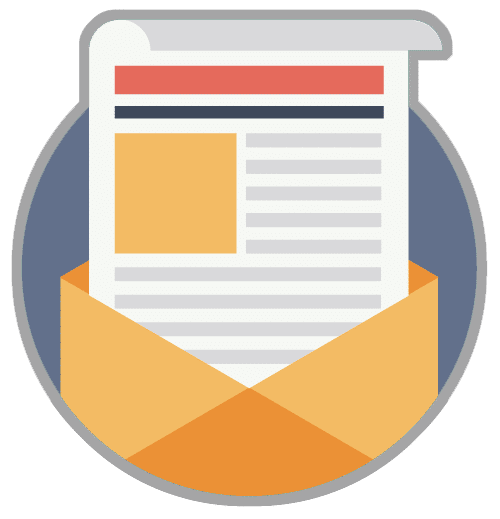 Landing your next job doesn't have to be an overwhelming, frustrating or time-sucking task. Get daily tips on how to find the position you deserve,  delivered right to your inbox:
The #1 addition every resume needs in 2023 and beyond.
How to get prepared for a job change even if you like the job you have.
How to handle a chaotic job market and where to focus your job-seeking efforts (hint, it's not the job boards).
Where to find great jobs without submitting 500 meaningless job applications.
How to slice through the Applicant Tracking System B.S. and land a 6- figure role you love.
How to track down the "unpublished job market" and have your pick of the best jobs out there.
How to write a resume that will hit hiring managers right between the eyes and have them scrambling to book your interview.
How to get up to speed with your online branding and write a LinkedIn profile that positions you as the #1 expert in your field.
How to approach job seeking with the "human touch" so you can keep the bots at bay.
And finally, access to our 4-stage META Job Landing system we've used with thousands of job seekers just like you.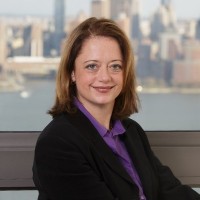 Lisa Rangel and The Chameleon Team are the only executive resume writing, LinkedIn profile development, and job landing consultancy who has been hired by LinkedIn and recognized by Forbes. Our 4-Stage META Job Landing System stems from decades of corporate and executive recruiting experience to position you to land your next 6 or 7-figure role faster.

Looking for an article on a particular topic? Use the search below...