A successful interview is determined long before the in-person meeting with a hiring manager. At an executive level, you need to be prepared to explain how your personal vision aligns with the company's mission and vision. Take the time to learn how to prepare and take control of your interview by working with a seasoned job search coach. A coach guides you through these top tips and more, with in-depth industry insight and preparation tools. However, a good starting point is right here - read on to learn the basics of how to succeed in an interview and how to prepare for each. 
Be Confident, Not Smug
This tip about attitude may seem like a given, but it can be hard to walk the line between confident and cocky when you're talking about yourself for long periods. Especially in leadership positions, hiring managers want to know that you are human and can get along with other executives. So check your ego. However, you can not sharpen your social skills solitarily.  Consulting with a job search coach gives you the necessary and valuable social strategies to work on this skill. Honing a confident attitude may even help you in other social areas of your job search, like working with a job recruiter.
Root Yourself in an Effective Personal Brand
Creating a personal brand should begin long before you walk into the interview. Your brand needs to reflect your leadership qualifications and fit the job description. Practical ways to establish your brand include:
Optimizing your Linkedin profile

Branding your resume and cover letters with professional-looking design choices

Practice telling stories that have values aligning with the organization
Complete the Necessary Research of a Company
Though attitude and personal branding are critical components of the interview process, you must show a company that you fit in at a leadership level, specifically at their company. A hiring manager has to know that a potential candidate can hit the ground running and model the organization's values. But don't just take a quick look at a company's website. Visit outside sources like recent news articles on the company or ask your network for more information about the business. 
Prepare to Discuss Your Vision for the Company
Prepare to give concise and relevant responses to situational questions. The organization wants to hear how you reflect on the past and your visions for the future. Try to develop specific goals you'd like to achieve upon taking the position. Be careful, however, not to get too specific as you don't want to seem overly confident, especially as you are not an insider of the company and do not know enough specifics yet.
The interview process is probably the most important part of any job hiring process. The proper interview techniques are crucial for making a good impression on your interviewer, who may very well be your future boss. The interview is nerve-wracking for a reason: this is the first time that you become something other than a name on a piece of paper to your future employer, who has the power to make or break your career in the company. It's a huge burden to bear! 
However, once you've figured out how to land an interview, don't let that opportunity go to waste! Here are some tips that can help you hit a home run in your interview:
Don't Just Show Up
When you're perfecting your interview techniques before the big day, an important thing to remember is that you shouldn't just show, you should also tell. 
Imagine that you are once again in your first grade classroom and that it's your turn to take your object to the front of the class, show it off to everyone so they can see it, and then talk about why you decided it was important enough to bring. Doing an interview is a lot like your first-grade show and tell assignment; you're showing off your resume to tell your potential future employer why the items on it are so important. 
It's easy to write a list of reasons about why you're good at your job, how good you are at your job, how much you know about the industry or company, etc, but it takes a unique candidate to truly tell your interviewer how you can bring those facets of yourself into the workplace. Tell your interviewer how you operate, or how your normal workday was at your previous place of employment. Use your resume as a bullet point list of why you're perfect for the job, but tell your interviewer the details when you go to talk. 
You need to explain how being hired at this company under these conditions can help alleviate the stress that your prospective employer is under. Demonstrate your knowledge and explain how that knowledge can be a benefit to them. Take the focus off of yourself; talk about how what you can do is best for them. Putting the company and your employer as the focus of your interview discussion when you tell them about how much of a change for the better you can bring can make all the difference. 
Tell a Story
Along the same lines of expanding upon your resume, one of the great interview techniques that you can have in your arsenal is being prepared to tell a story. 
When you come in for an interview, you should be able to, at minimum, tell six different stories:
A story of when you solved a problem.

A story of when you overcame some kind of challenge.

A story of when you made a mistake and corrected it.

A story of when you worked as a leader.

A story of when you worked with a team.

A story of when you did something interesting.
You should be able to relate these different stories to your resume and use your resume as evidence for these stories. Think of it like this: your resume should serve as an example to show the results of your accounts, while you tell the story of how you got to that point and how it came to be. It may seem a little unconventional, but it truly is one of the best interview techniques to leave a lasting impression on your interviewer. 
Be Open and Honest
Executive interviewers especially are going to be nitpicky with your resume, since positions like these tend to be higher powered with higher pay. Your resume is there to give them an idea of why you would be best for the job, so they're going to pull it apart with a fine-toothed comb: both the good and the bad.
It can be pretty intimidating going into an interview and knowing that there are a few skeletons hidden in the closet of your job history, but it's always best practice to be open and honest about it instead of trying to hide it away. Your interviewer will find out what you're trying to hide, almost like a parent who knows their child has gotten into something they shouldn't have. Why not go ahead and get it out into the open? 
Employers would rather have someone who does their best to get out of a sticky situation and owns up to that situation instead of someone who isn't willing to take charge, take responsibility, and get their hands dirty. Whether it be from a disagreement with a former boss where you left on a bad note or long gaps in your resume, your interviewer is going to want to know upfront instead of trying to hide it away.
It is important to remember, however, that you should never disparage your former boss or former workplace in an interview. Your potential employer may see that as gossip, and you want to avoid casting any kind of negative light on yourself! Be honest, but do so diplomatically. 
Follow Up
Once you've completed your interview, one of the best interview techniques to file away in the back of your mind is to follow up. Send an email to the person who is making the hiring decision, and reaffirm your interest in the position to them.  When you follow up with your interviewer, keep it short, sweet, and to the point. If you feel that the interview went well, sending this type of message is a great way to make yourself stand out from the crowd of candidates!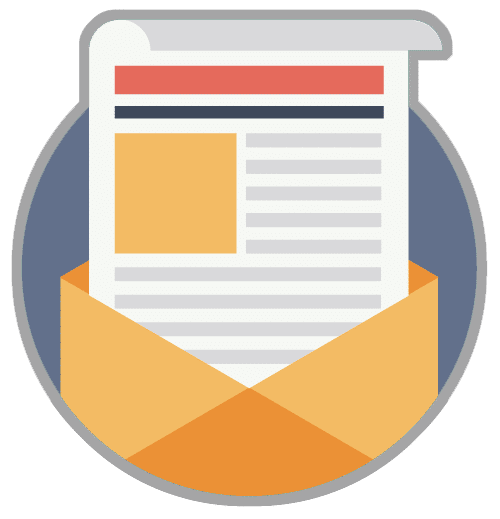 Landing your next job doesn't have to be an overwhelming, frustrating or time-sucking task. Get daily tips on how to find the position you deserve,  delivered right to your inbox:
The #1 addition every resume needs in 2023 and beyond.
How to get prepared for a job change even if you like the job you have.
How to handle a chaotic job market and where to focus your job-seeking efforts (hint, it's not the job boards).
Where to find great jobs without submitting 500 meaningless job applications.
How to slice through the Applicant Tracking System B.S. and land a 6- figure role you love.
How to track down the "unpublished job market" and have your pick of the best jobs out there.
How to write a resume that will hit hiring managers right between the eyes and have them scrambling to book your interview.
How to get up to speed with your online branding and write a LinkedIn profile that positions you as the #1 expert in your field.
How to approach job seeking with the "human touch" so you can keep the bots at bay.
And finally, access to our 4-stage META Job Landing system we've used with thousands of job seekers just like you.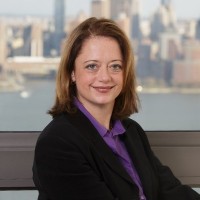 Lisa Rangel and The Chameleon Team are the only executive resume writing, LinkedIn profile development, and job landing consultancy who has been hired by LinkedIn and recognized by Forbes. Our 4-Stage META Job Landing System stems from decades of corporate and executive recruiting experience to position you to land your next 6 or 7-figure role faster.

Looking for an article on a particular topic? Use the search below...