How to Land a Great Job During the Post COVID-19 Pandemic Boom
The potential to land a great job now is unprecedented. The World Bank stated the global economy is set to expand 5.6 percent in 2021–it's strongest post-recession pace in 80 years. Additionally, according to Bloomberg News, Barrons, and other economic and financial sources, consumers have saved up to $2.9 Trillion dollars during the pandemic. That's a lot of pent up spending that is about to be unleashed into the marketplace — making this post COVID-19 pandemic boom period a once-in-a-generation growth opportunity as production and hiring expands to meet the demand on goods and services.
When fate hands us a lemon, let's try to make lemonade.

—Dale Carnegie
It is a harshly realistic fact that good fortune is built on misfortune. The time during the pandemic was beyond challenging for many. Misfortune doesn't really begin to describe the travesty and devastation experienced by many around the globe. However, we are coming out of it now, thankfully, even if we are licking our wounds. And, it's time to make the best of it, make up for lost time where you can, and position yourself to capitalize on what you have learned during the pandemic to land a great job.
Additionally, most employees and company leaders had a major wake-up call during the pandemic. They had time to see what makes them happy and are now seeking it out either in their next job or as a shift in their current job during this post COVID-19 pandemic boom period.
Landing a great job means you need to take responsibility for your happiness at work. You can't put this responsibility in your employer's hands.
You start taking responsibility for finding your great job by finding and leveraging balanced working relationships at an awesome employer. Great work relationships are based on the premise that both the employer and the employee are working to make the experience a good one.
Now that you are armed with your experience and your network, how do you find a great job during this post COVID-19 pandemic boom?
Start with being honest with yourself about what you want and what you don't want.
Just like non-work relationships, solid work relationships are 50/50. Clear manageable expectations set by both sides and both sides accept the other's needs in the relationship.
This means you need to go into the job search with a clear list of what you want from a job for your career. And you need to seek out what will be expected of you in the prospective job. Happiness happens when the employer's needs are in alignment with what you, the employee, want too.
Own your 50% and what you do as an employee to make yourself and your employer happy. Then, do your best to hold your employer accountable for their 50% of the relationship. Set clear expectations of what they need to be satisfied. Take this list into your job search to have a standard of what will need to be upheld by you to have a great job.
Tell your leadership story in your resume, LinkedIn profile, and interview preparation stories.
The new way to write resume bullets in this post-pandemic era is to tell your leadership story using specific, measurable examples to demonstrate your:
talent attraction and retention skills
strategic abilities
crisis management wins,
supply chain insight,
service delivery knowledge,
client experience expertise,
forecasting talents,
and lastly, but certainly not least important, your compassion weaved into all of these elements.
When you outline how you succeeded and what you learned during the pandemic, you create leverage to make them want you and the pattern of results you will bring to the table. When the employer sees you can get them through terrible situations and create growth opportunities, the employer will devise a high-caliber offer that tells you they want you to be a part of their organization during the post COVID-19 pandemic boom.
The best way to land a great job? Seek out employers that will create a job around your talents which will be found with line management and not HR/recruiters/job boards.
I have been hired into jobs that were never published three times in my career. We work with clients on how to reach out to hiring managers to position themselves as the quality candidate to hire and that can often result in a job being created around the talents and wins the candidate brings to the table. This is often the best way to have a great job. It can be created around your list of needs and wants while you accept the needs and wants of the employer.
Find hiring managers that oversee what you want to do—and reach out to them directly.
Do a LinkedIn search for individuals who have titles that could be similar to the titles of the managers you would report to in a great job. Go directly to the source to make it happen. Market yourself, your relevant wins, and your talents to the person who could be responsible for creating a job for you—or realize you are the top talent for a great job they may already have open. If you can get a mutual connection to introduce you, do it. If not, do your research to make a short, pointed request for an exploratory chat and see where it leads. Do this repeatedly with as many companies that meet your needs and wants list
Make a point of speaking to 15-25 people about who you should be speaking to in order to land your next great job and explain what that job looks like.
Spend 90% of your job search time doing the activity of reaching out to people directly. When you are trying to land a job, you won't find it where the masses congregate typically (i.e. job boards). You will have to reach out to people you know and don't know to make inroads. Do the leg work for your next career move.
Don't depend on job boards and recruiters.
Great jobs are not often landed through job boards. And, if the job is already posted on a job board or being worked on by a recruiter for a fee, it may be already too rigidly defined with purple squirrel expectations to truly be an outstanding job for anyone. You can use job boards for research. You can take recruiter calls to explore but these two tactics should comprise a minimum of your time. Spend most of your proactive job search time by connecting with and expanding your network for leads. It will be more fruitful.
Be okay with getting rejected during interviews.
If, after doing your best to land a great job interview, you are still rejected, just let it go. I'm a big believer in the phrase, "rejection is the universe's protection". The universe is trying to tell you that this opportunity isn't for you. This is why it is important to have a pipeline of leads you will continue to reach out to. Keep doing this until the great job offer presents itself.
Consider saying no to jobs that have a high percentage of what you don't want in a job.
Alright… no job is perfect and every job is going to have some aspect of something you don't like. If a job is comprised of core components that are in direct conflict with what you want, then seriously consider passing. Unless of course, you accept it won't be a great job and that's OK.
Many job seekers take a job for the wrong reasons.
They accept a job because it's well-paying or it is an amazing-to-say-at-cocktail-parties type of employer. Or maybe, because they love the work so much, they will sacrifice the required hours, which are massive and more than they wanted to do. No matter the reason, if you agree to a job that is out of alignment with the boundaries you want in your life to be happy, then you won't be happy at some point during this next stage of your career. And if you're not happy, it's hard for a job to be "great."
So don't pursue a job if it has a high amount of things you already know you don't want. This is a recipe for the job not being great eventually—and it will be on you that it happens..
The basis of finding a great job in this post COVID-19 pandemic boom is that you actively look for, go after, and accept the job with the majority of terms reflecting your wants and needs.
If you'd like to learn how to write a branded resume that tells your career story in a way that will capture the attention of recruiters and hiring managers and focuses on the achievements, skills, and traits that companies are looking for in their leaders during this post-pandemic boom period, then join me for my free, online Resume Writing Master Class on Tues. 9/7/2021 or Thurs. 9/9/2021.
Reserve your spot for the session of your choice here: https://chamres.com/97921BL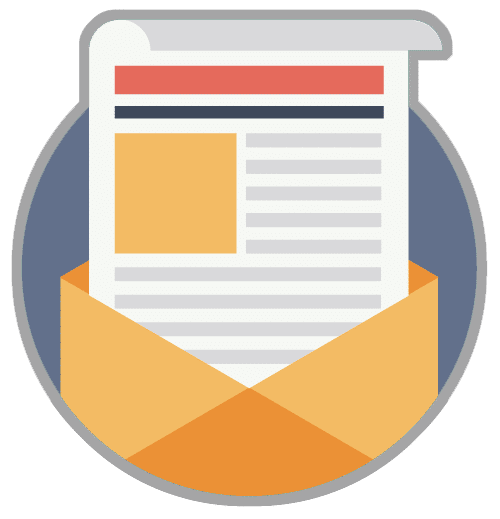 Landing your next job doesn't have to be an overwhelming, frustrating or time-sucking task. Get daily tips on how to find the position you deserve,  delivered right to your inbox:
The #1 addition every resume needs in 2023 and beyond.
How to get prepared for a job change even if you like the job you have.
How to handle a chaotic job market and where to focus your job-seeking efforts (hint, it's not the job boards).
Where to find great jobs without submitting 500 meaningless job applications.
How to slice through the Applicant Tracking System B.S. and land a 6- figure role you love.
How to track down the "unpublished job market" and have your pick of the best jobs out there.
How to write a resume that will hit hiring managers right between the eyes and have them scrambling to book your interview.
How to get up to speed with your online branding and write a LinkedIn profile that positions you as the #1 expert in your field.
How to approach job seeking with the "human touch" so you can keep the bots at bay.
And finally, access to our 4-stage META Job Landing system we've used with thousands of job seekers just like you.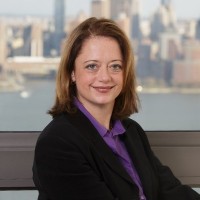 Lisa Rangel and The Chameleon Team are the only executive resume writing, LinkedIn profile development, and job landing consultancy who has been hired by LinkedIn and recognized by Forbes. Our 4-Stage META Job Landing System stems from decades of corporate and executive recruiting experience to position you to land your next 6-figure role faster.

Looking for an article on a particular topic? Use the search below...