The Middle East region, Dubai and Qatar in particular, is experiencing high-growth job rates particularly in areas that are impacted by the upcoming World Expo in 2020 in United Arab Emirates (UAE). With this expansion comes a need for highly trained white-collar executives and professionals from other parts of the world, the U.S. and Europe in particular, to keep up with the job growth.
Getting a job in this region is vastly different than landing an expat position in other countries. There are a few things outside of the normal U.S. job search process you will need to consider before your search as well as some variables that could impact your overall success in a position.
1. Connect with a knowledgeable job search expert familiar with the local job market.
While a majority of the population in the UAE is made up of expats, most local companies value candidates who have an understanding of the local customs and job market. Partnering up with a local executive recruiter or job agency, will increase your odds of being an accepted candidate in-country.
Local partners will have the right connections and be able to advise you about any special requests or needs for each position. They will also be able to provide you with the correct protocol for including contact information, preferably localized.
2. Do thorough research before accepting a new position.
It happens in every job market, but sometimes the job description doesn't match the actual job responsibilities in this explosive growth, still-newly-forming economies. But in the UAE, it seems that this happens more regularly than here in the U.S.
If you are looking to relocate to the UAE long-term to create a life there, you will need to review the job terms with a fine-tooth comb. Since many companies provide bonuses or significant salaries to expats, the positions come with strict and long-lasting non-compete terms. Take note of these restrictions before you sign on, in case the position does not pan out to what you had hoped it to be.
3. The interview may be uncomfortable, compared to U.S. standards.
In the U.S., there are certain questions that are not asked due to protected workforce class status and human resources regulations. In the UAE, these same standards do not apply. As a result, you may be asked questions during an interview that you will have never encountered before. You may be asked about your family, your race and nationality and other taboo-in-the-US topics. In most cases, the questions are not meant to be off-putting, but instead, the company is trying to get to know you better.
There have been instances where people have been discriminated against based on nationality, but that shouldn't be your main concern with these questions. Instead, be prepared to answer these types of questions with the utmost grace and respect.
4. Allow yourself time for proper cultural transition.
It is very difficult to get a good sense of a new country and local customs during the interview process. Immediately you will notice visual differences such as the attire, the buildings, and the lack of overall "city walk-ability," but longer-term, you should expect the culture transition to take around six months.
Depending on the company you work for, the environment may or may not be different than one in the U.S. If it's a U.S.-based company, most likely you will not see many changes in the work itself, but more differences in the way work gets done.
Job growth in the UAE, particularly in senior level positions is at an all-time high. It is a great opportunity to get experience not only outside of the U.S., but also in a booming market that is investing in growth and expansion.
Now is the perfect time to start targeting these opportunities and landing executive jobs in the Middle East.
If you are interested in working with Lisa Rangel, an accomplished executive resume and LinkedIn Profile writer, LinkedIn Job Seeker Group Moderator and job search consultant, to achieve the social media exposure and land the interviews you want, sign up for an exploratory call now and learn about how Chameleon Resumes can help.
Posted:
---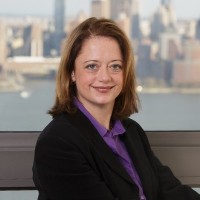 Lisa Rangel and the Chameleon Resumes team have helped over 6,000 executives and senior professionals land the 6-figure positions they deserve.
If you want to work with an elite team of former Fortune 500 recruiters, executive resume writers, and job landing experts so you can win the attention of hiring managers and land more lucrative interviews, sign up for an exploratory call so we can discuss how our 4-stage META Job Landing SystemTM can help you land your next 6-figure position.
---