We all have a to-do list.
To-do lists take all kinds of forms: written lists in notebooks, notepads, organizers, napkins, task functions on phones, Evernote, etc…
You name it and you can probably put a to do list item on it, right?
Me? I have a short term to do list I keep on post-its, these being the items I need to get done that day. I also have a running to-do list with long term items that can be done as time allows.
I am going to bet you probably have something similar in your life to keep your world turning.
You look at it first thing in the morning. You look at it a few times during the day, maybe, to check your progress, and then you review it at night to make adjustments so it is updated in the AM for when you look at it again.
And your world goes 'round…
Well, what if you did this for your career?
Do you have a career development to-do list?
One that lists the tasks you need to do to enrich, improve and advance your career?
People to meet, skills to learn, places to go, things to do?
Do you have a place where these are written down? A written list in a notebook, a notepad, an organizer, a napkin, or using the task functions on your phone, or Evernote, etc…
Yes? No?
Imagine if you did, and if you looked at it every day.
Once in the morning, to see what career development activities you have planned for yourself today. Look at it a few times during the day to check off your progress, and then review it at night again to edit the list to be ready for the following morning.
Imagine what would happen to your career if you paid a little attention to it each and every day?
It conjures an image in my mind of the Dr. Seuss's book, "Oh, The Places You Will Go."
The possibilities are expansive, I would imagine.
Yet, most people put more effort into their daily to-do list and getting the dry cleaning and the car fixed and the grocery shopping done quickly, than they do in advancing their career.
I am not saying dry cleaning, fixed cars or groceries in the fridge are not important – believe me, I know these things are important. My kids will remind me if we are running low on Eggos or eggs in the refrigerator. I get it…
But to not equally weight your career? The thing that allows you to pay for the dry cleaning, car and groceries – to not give it equal attention? I think that is a mistake.
So make today the day you equally weight your career within your to-do list.
Make sure your resume is updated, LinkedIn profile is styling, and you know how to sell yourself in a performance review to get a bigger pay increase.
And having an updated resume and profile will help your company see that you are awesome and worth paying more – so that's why it is key to do it now and not only when you are looking for a job.
If you'd like to learn more common mistakes I see executives making daily impeding their career development, especially during a job search, then join me for my No-Cost "6 Deadly Job Search Mistakes Preventing You from Landing a Job" Webinar training session. 
Click here to register for the session of your choice
You know this will be the best time you've spent on your career in a while…
Be Well!
Lisa
Posted:
---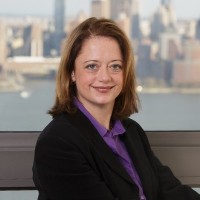 Lisa Rangel and the Chameleon Resumes team have helped over 6,000 executives and senior professionals land the 6-figure positions they deserve.
If you want to work with an elite team of former Fortune 500 recruiters, executive resume writers, and job landing experts so you can win the attention of hiring managers and land more lucrative interviews, sign up for an exploratory call so we can discuss how our 4-stage META Job Landing SystemTM can help you land your next 6-figure position.
---