The Monty Python Resume: It's Not Dead Yet!
The resume has died a thousand deaths.
And it has come to life 1001 times.
Brings to mind the hysterical Monty Python "I'm not dead yet" line…
This "resumes are no longer useful" topic has been around for a minimum of 19 years.
—When Monster came out in 1999, it was declared resumes would no longer be needed, since paper resumes would no longer need to be mailed to employers.
—When LinkedIn came on the scene in 2003, resumes were facing immediate demise since LinkedIn profiles were the new resume, don't ya know?
—As LinkedIn gained mainstream prominence in 2006/2007, it was now really imminent that resumes would die since hiring managers were only looking at profiles.
—I wrote an article asking if resumes were dead in 2010… As resumes were still alive, but I was being told resumes would be dying soon and I shouldn't be opening a resume business.
—A recent resume death declaration comes from Fast Company's article "Four Reasons Resumes Don't Work." According to the article, new social media recruiting tools and artificial intelligence applications that focus on skills only don't need the information resumes show. So it seems, yet again, according to the Fast Company article, the resume is facing its overdue death, right?
Not so fast…
The article states that hiring nowadays only focuses on skills and doesn't want to focus on titles or years of experience.
Hmmmm… Really?
So if an applicant tells me that they did Python programming, it's not important if they did it yesterday for 18 months or if they last did it a year ago and haven't kept up-to-date on their skills?
Or what if you list strategic planning as a skill of yours. Is it not important to know that you did it as a Director of Strategic Planning for a consumer products company or if you did it one time as part of a committee as a Director of Engineering and Maintenance at a government agency?
If you were hiring for a strategic planning leadership job in a for profit company, looking at the context of the experience would be important to finding the right candidate.
This is what a resume process does and why it will never go out of style, even if it morphs in format:
(1) The resume gives context to those skills these artificial intelligence and social recruiting applications highlight.
(2) The process for proper resume construction is residual interview coaching, too. When you have your wins, achievements and challenges outlined—-and not just a list of your skills—you are better prepared for your interview.
Skills alone won't sell you into a job.
The context from your experience, timing and environment and knowing how to leverage that context will land you an interview and get you hired.
Our no-cost "How to Design a Powerful Resume to Land 6-Figure Job Interviews and Get the Offer!" Master Class online training on Tues. 9/7/2021 or Thurs. 9/9/2021 will help you create an interview-generating resume fast.
Reserve your spot here: https://chamres.com/97921BL
This essential, 60-minute training will allow you to have the strongest start possible.
Still unsure about the importance of your resume in the job search process?
At the end of the Jan 5th Fast Company article here is what the CEO of Tilr (an artificial intelligence recruiting company) and Fast Company have to say about what you should do NOW to conduct a job search:
"For now, resumes are still the standard way of conducting a job search, so make the most of yours until new technology catches up to hiring. If a company requires that you submit your resume online, it's a good idea to use traditional methods of putting yourself out there, suggests Tilr CEO Miklusak. "Submit your resume online and mail it in, including a short paragraph that describes how you can add an immediate benefit to company," she says. "Summarize your skillset that is relevant to the role and rate your proficiency." You can also cold call the hiring manager or HR department to bring attention to your application. "They might receive thousands of resumes, so do something to help cull yours out of that pile," says Miklusak. "If you're interested, you're forced to do something to set yourself apart."
This is what we teach every day, since the Chameleon team has been in the trenches recruiting.
We teach it because it works.
Don't toss your resume just yet, and do what Tilr and Fast Company say in the end to do:
Get your Monty Python resume ready and reach out to people.
Our 60-minute training shows you how to do these exact actions:
Registration link: https://chamres.com/97921BL
Be well… Take care of yourself and ignore the noise.
Lisa
Lisa Rangel – Executive Resume Writing Services
Chameleon Resumes
The Monty Python Resume: It's Not Dead Yet!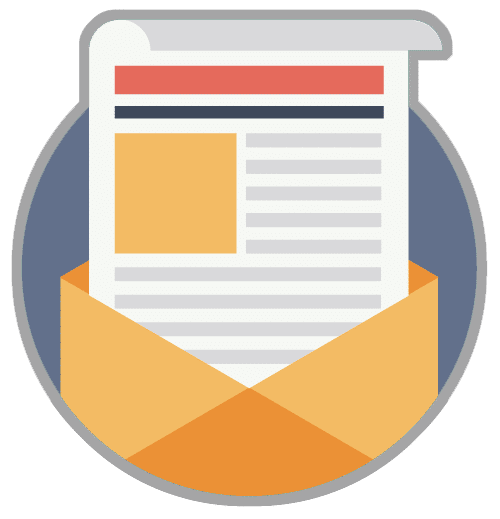 Landing your next job doesn't have to be an overwhelming, frustrating or time-sucking task. Get daily tips on how to find the position you deserve,  delivered right to your inbox:
The #1 addition every resume needs in 2023 and beyond.
How to get prepared for a job change even if you like the job you have.
How to handle a chaotic job market and where to focus your job-seeking efforts (hint, it's not the job boards).
Where to find great jobs without submitting 500 meaningless job applications.
How to slice through the Applicant Tracking System B.S. and land a 6- figure role you love.
How to track down the "unpublished job market" and have your pick of the best jobs out there.
How to write a resume that will hit hiring managers right between the eyes and have them scrambling to book your interview.
How to get up to speed with your online branding and write a LinkedIn profile that positions you as the #1 expert in your field.
How to approach job seeking with the "human touch" so you can keep the bots at bay.
And finally, access to our 4-stage META Job Landing system we've used with thousands of job seekers just like you.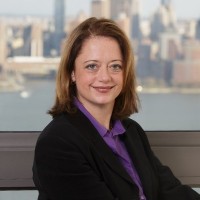 Lisa Rangel and The Chameleon Team are the only executive resume writing, LinkedIn profile development, and job landing consultancy who has been hired by LinkedIn and recognized by Forbes. Our 4-Stage META Job Landing System stems from decades of corporate and executive recruiting experience to position you to land your next 6-figure role faster.

Looking for an article on a particular topic? Use the search below...