The Economist reports that the On-Demand Economy in the U.S. currently employs 53 million free agents. A growing number of those free agent consultants are executives. The odds are that you will be among them, as a bridge to your next full-time job or as a new career path.
Fewer Executive-Level Openings Projected
From 2010 until 2020, according to the Bureau of Labor Statistics, overall full-time jobs will grow about 14 percent. However, top executive positions are only projected to increase 5 percent. It's in your professional self-interest to learn how to be hired for the plum executive-level contract assignments.
If your first choice is to land a direct hire role, then don't give up on searching for a permanent position. However, rejection might be the way the marketplace is telling you to do course correction in how you are going about the process and expand your options on where you look for work.
Why You Should Consider Free Agent Consulting Assignments
There are many reasons why you could choose or find it necessary to become a free agent. Currently, these are the most common:
• Demand is there. With the current volatility, more executive positions become vacant abruptly. The top tier or board wants it filled on an interim basis while a comprehensive search is done. As that interim, you may or may not have a shot at the permanent job. But you are earning income, achieving and learning. That's what counts. Another need comes from start-ups which require specialized skills short term. A third represents the way companies are maintaining manpower flexibility.
• Executives want more control over their lives. Traditionally this is known as the "work-life balance" issue. Executives with highly specialized skills that are marketable find that they can take this option, without downsizing income. Also, in this era of 80-to-100-hour workweeks, the stigma is gone in choosing to be a free agent.
• The infrastructure is in-place. Executives don't have to hit the pavement searching for assignments. Established headhunting firms unofficially or officially have units for contract work. Also, there are boutiques tailored entirely to place executives in interim posts.
Okay, you have decided you are going to experiment with or commit to this way of working. The odds are that you will have the greatest satisfaction and success if you are open to modifying how you usually compete for professional opportunities. Just as with full-time jobs, you will have to compete to be hired as a free agent for contract roles and here are 6 proven tactics to land plum assignments:
Executive Free-Agent Playbook
1. Get up to speed on current formats for resumes. You may not have searched for work since college or your M.B.A. Even in a year or two the winners' approach to resumes might have changed. Also, different industries and different companies now may have their own preferred formats. Research tone, organization of categories, length, fonts and use of color.
2. Create resume oriented for short-term projects. You will continue to follow the overall guidelines for the resume geared for full-time work. For example, you will begin with "Summary," not "Objective." However, you highlight recent assignments and the results you achieved for employers. That presentation will describe the project, objectives, skills leveraged and what can be quantified in terms of outcomes. Yes, you can use a pattern resume. But, you increase your marketability if you custom-make the content for the specific kind of assignment you are applying for. In cover letters and interviews, emphasize the value you created that was measurable.
3. Switch mindset from job history to recent achievements. If this will be your first kind of project work, then focus on what you have just accomplished for your full-time employer. Introducing a job history per se in isolation distracts. The exception is if the achievements from the last few jobs align with what is needed for this assignment.
4. Leverage skills, results and references from current or recent projects to landing the next one. For now, you have mutated from the permanent employee with a set job description and routine to a free agent. The latter is always looking for the next assignment. That means you have to continually sell what you can offer to the next buyer. What is most marketable are the outcomes in current or recent assignments. Bundle that into a powerful elevator speech.
5. Have a great attitude, even when turning down assignments. Employers hire human beings, not just a set of skills. In the downsized workplace you have to fit in with the team to get things done. That's why you will be screened as to your ability to go with the flow. That counts even when you decide that an assignment is not the right fit for you. Yes, you can turn down some offers, but not too many. And do that with humility and gratitude.
6. Be hungry. In his iconic 2005 Stanford University Commencement Speech, the late head of Apple, Steve Jobs, told the graduates to "stay hungry." Of course, you don't want to transmit the message that you are desperate. But you have to let the world know that you are available for assignments. Those include recruiters, contacts from project work and past jobs and those in your industry groups.
Staying Open
Few careers, especially executive ones, are linear. X doesn't necessarily yield Y any more. What you manage to absorb and achieve in contract work can, if you are flexible, create myriad possibilities. You may be offered a full-time position with that or another company. Other plum assignments could be presented. You may decide to launch your own business.
In essence, time spent in the on-demand economy could have a major payoff in your long-term career.
Be Well!
Lisa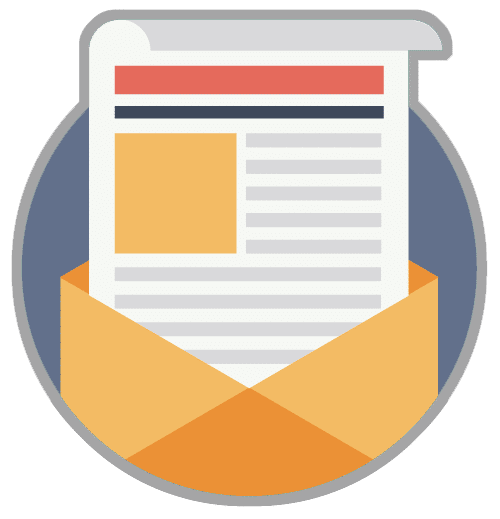 Landing your next job doesn't have to be an overwhelming, frustrating or time-sucking task. Get daily tips on how to find the position you deserve,  delivered right to your inbox:
The #1 addition every resume needs in 2023 and beyond.
How to get prepared for a job change even if you like the job you have.
How to handle a chaotic job market and where to focus your job-seeking efforts (hint, it's not the job boards).
Where to find great jobs without submitting 500 meaningless job applications.
How to slice through the Applicant Tracking System B.S. and land a 6- figure role you love.
How to track down the "unpublished job market" and have your pick of the best jobs out there.
How to write a resume that will hit hiring managers right between the eyes and have them scrambling to book your interview.
How to get up to speed with your online branding and write a LinkedIn profile that positions you as the #1 expert in your field.
How to approach job seeking with the "human touch" so you can keep the bots at bay.
And finally, access to our 4-stage META Job Landing system we've used with thousands of job seekers just like you.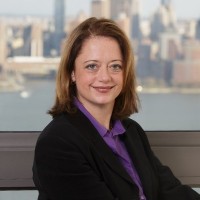 Lisa Rangel and The Chameleon Team are the only executive resume writing, LinkedIn profile development, and job landing consultancy who has been hired by LinkedIn and recognized by Forbes. Our 4-Stage META Job Landing System stems from decades of corporate and executive recruiting experience to position you to land your next 6 or 7-figure role faster.

Looking for an article on a particular topic? Use the search below...