As a society, I believe we suffer from predictable immediate validation.
We need to know what we are getting and we want it now.
I think this is why most people hate networking.
I don't believe people hate it solely because they are socially challenged.
I think most people hate it because they don't know who they will meet and when/if it will pay off – and they don't want to waste their time.
I will be the first to admit, despite what I do for a living and having the honor of pontificating in your inbox each day, that I struggle with this too, sometimes.
I would rather do something I know can bring a result, even a small one, than do something that could be a waste of time or not bring a concrete immediate result.
I get it.
But here are some examples why I go out and network anyway:
I had been looking for someone to do my website for almost 2 years, but I could never find the right designer. I never gave up, and I went to a conference for a completely unrelated topic that led me to meet a person who 6 months later referred me someone who redid my website – and it looks FABULOUS. Check it out: http://chameleonresumes.com
I attended a Society of Human Resources Management learning session to maintain my certification a few years ago. In all honesty, I really did not want to go. But I did. After the session, I didn't leave. I went up to the presenter and thanked her for the presentation. We got to speaking and, in a nut shell, she introduced me to a recruiter that turned out to be one of my biggest referral sources and business mentor. We are still really good friends to this day.
I went to a breakfast meeting with a fellow career coach. He was looking for someone to hire for his team. I met him, and it turns out I was not the right person for what he needed. However, 10 months later, I received a call from a prominent NYC hospital system saying they were recommended to me by this career coach I had met, and they wanted me to do a presentation to their employees on "How to Write Your Resume to Get Promoted" to help them increase internal hiring.
I met with a former coworker for lunch, when I still worked as a recruiter, and we had a great laugh over a bite to eat. No Agenda – just fun. Two months later, I called her to put feelers out for a new job. She set me up with her CEO. I met him. Nice meeting – he thinks I am great, but there is nothing open for me at the time we met. Fast forward 8 months later, CEO calls "I have an opening that you would be perfectly suited for. I don't want to interview anyone else until we speak again. I haven't posted it yet either." Um, okay. I met them and I got the job. I started the following month. The job was never posted.
I can go on and on…
You don't have to always have a result from a meeting.
You can just go to meet people and see what happens.
The possibilities are in the connection.
I think we get too caught up in checking off to-do lists and result-i-fying everything.
Well, here is a result-driven goal for you:
Just go talk to 10 people this week, because "you never know".
That's it… No result from the chat needed. The result is the chat.
And if you want to know what to say on these chats with new people, get our "7 Job Landing Steps" eManual and in the networking section, you will learn what to do.
You can get your eManual here:
So off you go, to go with the flow, since you never know…
Be well!
Lisa
Lisa Rangel – Executive Resume Writing Services
Posted:
---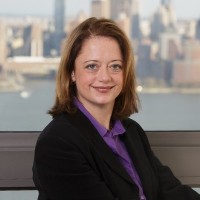 Lisa Rangel and the Chameleon Resumes team have helped over 6,000 executives and senior professionals land the 6-figure positions they deserve.
If you want to work with an elite team of former Fortune 500 recruiters, executive resume writers, and job landing experts so you can win the attention of hiring managers and land more lucrative interviews, sign up for an exploratory call so we can discuss how our 4-stage META Job Landing SystemTM can help you land your next 6-figure position.
---