Think of your last job search for a moment (or your current one if you're in the market).
Everyone knows a job search is a stressful experience, marked by heart-wrenching ups, and (seemingly) world-crushing downs.
For every great, promising lead there's often a crushing disappointment on the other side.
There's no dancing around the fact that searching for a job is hard.
However, have you considered the fact you may be your own worst enemy, making your job search tougher than it needs to be?
Without even knowing about it, you could be throwing up resistance, and sabotaging your own job search in a way that kills your chance of success.
One of the many ways people do this is, counter-intuitively, by not bragging about their accomplishments.
And I don't mean bragging in the classic sense of "Look at how great I am." I mean bragging in the way that you showcase your achievements by relaying them in a way that highlights their value to your potential employer.
During interviews many candidates, seeking to appear humble, talk down their own accomplishments, and make it seem as if they've never did much at their past employment.
Be proud, not boastful.
This tendency for self-sabotage is one of the six job search mistakes I'm going to share solutions to on my upcoming No-Cost Webinar training, "6 Deadly Job Search Mistakes Preventing You from Landing a Job".
My solutions will help you do this WITHOUT making you feel like you are bragging… PROMISE.
To reserve your spot for this free training, click the link below & choose the session you would like to attend:
https://chameleonresumes.com/jsawreg
See you there!
Lisa
Lisa Rangel – Executive Resume Writing Services
Posted:
---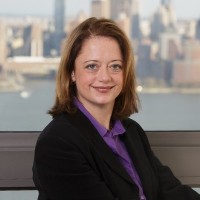 Lisa Rangel and the Chameleon Resumes team have helped over 6,000 executives and senior professionals land the 6-figure positions they deserve.
If you want to work with an elite team of former Fortune 500 recruiters, executive resume writers, and job landing experts so you can win the attention of hiring managers and land more lucrative interviews, sign up for an exploratory call so we can discuss how our 4-stage META Job Landing SystemTM can help you land your next 6-figure position.
---