For anyone considering a job shift, or currently seeking employment, there are some compelling reasons not to take the summer off. Dropping out of the market for two or three months leaves you out of the flow—and out of the running when new opportunities arise. Keep in mind that the slow-down of the summer holidays affects business, but not necessarily the hiring cycle.
As a recruiter, I found my busiest seasons were often those you least expect—summer and the holidays. Consider these top tips for sticking with your employment search during the summer months:
1. You have better odds:
When other job seekers take the summer off—you have less competition for positions that become available. Less competition means you have a better chance of getting a call, or an interview. There is little wisdom in waiting until everyone applies for the same positions. At the C-suite level, making a targeted approach during the summer season may gain you more attention than during another, busier, season.
2. Better definition:
Hiring managers, like everyone else, like to take time off during the summer. When a job is posted during the summer season, it is very likely a real position that needs to be filled, rather than a survey post to investigate the applicant pool. Recruiting personnel generally do not initiate the recruiting and onboarding cycle during the summertime when there is not a defined, present need.
3. Contract work:
At many levels, contract-to-hire employment opens up during the summer. Whether filling in for a professional on leave, or taking on a development project, skilled and professional contract-for-hire positions remain available, and even uptick, during the summer months.
Contract-for-hire jobs offer you, and the employer, some advantages. In many cases, the contract is a tryout period for both parties, and either can walk away when the position concludes. For many job seekers, contract work is a means to get through the door, establish a presence, and gain a chance at the position when the contract period ends. The adage remains true, people hire who they know.
4. Summer networking looks different:
During the summer, almost everyone is less formal. You may have more social opportunities that are not wholly focused on jobs. Travel, community, and other events give you a chance to offer your time on a volunteer project, or board, that may coincidentally make you a needed network connection.
Effective networking means knowing what you can do for others who may be able—and willing—to help you down the line.
5. Do groundwork:
For industries that are not hiring this summer, or as your job hunt continues, use the summer to ensure your branding, LinkedIn, and marketing materials are up to date and sharp. If you are burned out from a job you want to leave, or from job hunting, take a break. Regroup, and find some inspiration. Reflect on what you want, new ways to present yourself, and new industries that could be a good fit with your goals.
6. Use your time wisely:
During the summer, you may have holidays and vacation time away from the office. Initiate exploratory interviews, respond to recruiters, and use the more relaxed atmosphere of the summer to make, and take, inquiries about a potential lateral, or other job move.
7. Longer or shorter:
Your recruiting experience could be lengthened by the summer season—or shortened. Because key decision makers are out of the office, the interview process could be slowed. The opposite is also true—important operatives may have more downtime, and are willing to quickly engage the interview process during a more causal season—inside the office, and out.
Summer or winter, uncertainty is part of every job search. Take each day, and each season, for what it is really worth—and help yourself land the position you want.
Be Well!
Lisa
P.S: Whenever you are ready to start your job search and land more interviews, booking an exploratory call with our job landing specialists is the best way I can help you. Go here to book your complimentary call: https://chameleonresumes.com/contact-us/
Lisa Rangel – Executive Resume Writing Services
Chameleon Resumes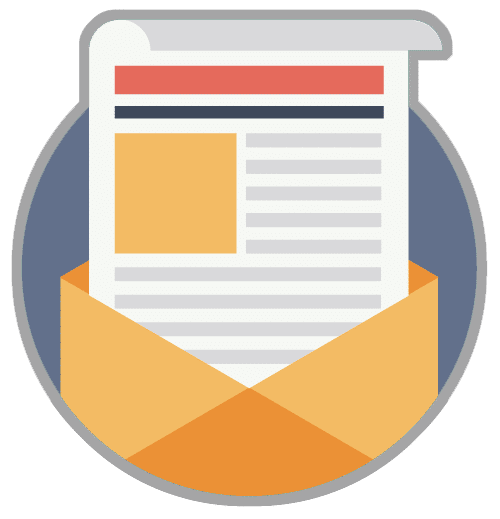 Landing your next job doesn't have to be an overwhelming, frustrating or time-sucking task. Get daily tips on how to find the position you deserve,  delivered right to your inbox:
The #1 addition every resume needs in 2023 and beyond.
How to get prepared for a job change even if you like the job you have.
How to handle a chaotic job market and where to focus your job-seeking efforts (hint, it's not the job boards).
Where to find great jobs without submitting 500 meaningless job applications.
How to slice through the Applicant Tracking System B.S. and land a 6- figure role you love.
How to track down the "unpublished job market" and have your pick of the best jobs out there.
How to write a resume that will hit hiring managers right between the eyes and have them scrambling to book your interview.
How to get up to speed with your online branding and write a LinkedIn profile that positions you as the #1 expert in your field.
How to approach job seeking with the "human touch" so you can keep the bots at bay.
And finally, access to our 4-stage META Job Landing system we've used with thousands of job seekers just like you.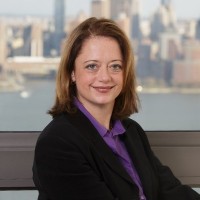 Lisa Rangel and The Chameleon Team are the only executive resume writing, LinkedIn profile development, and job landing consultancy who has been hired by LinkedIn and recognized by Forbes. Our 4-Stage META Job Landing System stems from decades of corporate and executive recruiting experience to position you to land your next 6-figure role faster.

Looking for an article on a particular topic? Use the search below...