In 1999, when Monster promoted itself with its "When I Want To Grow Up" TV ad during the Super Bowl, it put Monster's job search services on the map.
Candidates would upload their resumes and, bada-boom-bada-bing, the candidate had interview calls within the day.
And if the candidate wanted, the candidate would submit their resume to a handful of jobs, and Sha-Zam, requests for interviews followed.
Additionally, if an employer had a job to fill, they popped in a few keywords into Monster's search function and a-la-kazam! There were a list of somewhat qualified candidates to call.
And those candidates eagerly awaited the recruiter's call since it meant they didn't have to do any work for an interview.
Employers were not discerning on who they called.
Candidates were equally non-discerning on where they applied or who they took interview requests from during those calls.
The market in 1999-2001 was hot. And if you had a pulse, you had a job.
It was a great time to be a new fee-only recruiter, financially-speaking, I will admit.
<think hiring gold rush>
But then starting in 2002, more candidates heard about their friends getting practically an instant job using Monster.
And HR conferences were promoting Monster, Careerbuilder and HotJobs (at the time) like it was the second coming. Every hiring manager had all their jobs on these job boards and had license to search the ever-growing candidate resume database.
The employment marketplace grew crowded. Both on the candidate and the employer side.
And now we have an overcrowded space of resume posters and job advertisers. It's so crowded, we can't see what's in there. The search results list thousands, not hundreds, of viable options.
We are overwhelmed on both sides.
Spray and pray worked in those early adopter years when the users were limited.
Spray and pray doesn't work so much anymore.
There is so much hiring noise and people can't find what's applicable in these mass-reach tools. So people ignore the resumes and the job blasts now.
What works in an environment with a lot of information volume is not more volume.
Don't apply to more jobs and blindly send more resumes.
No.
Instead, find hiring managers at companies where you want to work and reach out to them directly.
We don't need more spray and pray. We need more focus and specificity.
Want to learn how to find hiring managers to target directly?
Join me for my upcoming "6 Deadly Job Search Mistakes Preventing You from Landing a Job" training session to learn how to find the hidden job market and use it to find the best unpublished jobs as well as how to avoid making common, but crucial, mistakes that can kill your job search:
Register here -> https://chameleonresumes.com/jsawreg
Reserve your seat now! Stop the spray and pray and join me using the link above.
Be well!
Lisa
Lisa Rangel – Executive Resume Writing Services
Posted:
---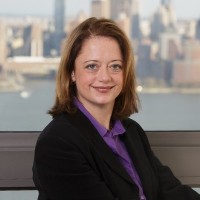 Lisa Rangel and the Chameleon Resumes team have helped over 6,000 executives and senior professionals land the 6-figure positions they deserve.
If you want to work with an elite team of former Fortune 500 recruiters, executive resume writers, and job landing experts so you can win the attention of hiring managers and land more lucrative interviews, sign up for an exploratory call so we can discuss how our 4-stage META Job Landing SystemTM can help you land your next 6-figure position.
---