Want a Personal Trainer for Job Hunting?
I hired a personal trainer last week.
I had to own the fact that despite all of the online classes my gym has been providing during the pandemic closure, the millions of exercise videos on YouTube, the gym in my building, the 2-3 pieces of portable workout equipment in my house…
I hate working out by myself.
I don't push myself like I do when I am with someone
I get intimidated when I don't know what to do or make a mistake, so I don't sign into the class.
I work from home, I sleep at home, I eat at home and everyone in my family is home. So I don't want to work out at home.
So I finally just owned it and invested in a personal trainer.
I don't drink, I don't smoke, I don't have any super expensive vices and now we don't go anywhere… so screw it, I am investing in my health.
And that's how I view it… investing in my health.
This is how I see it. I would spend money on cancer treatments that weren't covered by insurance. I would invest in a therapist for good mental health. I would pay for prescriptions if I needed them.
So why wouldn't I invest proactively in my health? Right?
So that's what I did.
And I had my first session last week.
Holy crap.
She pushed me more than I ever would have pushed myself.
She designed a work out that I know I wouldn't have designed myself.
And she told me what types of foods specifically to eat post-workout to maximize muscle recovery … a tip I never knew before.
So in one session, I got my money's worth.
And, as an added bonus, I had a RUSH of creativity that came from the endorphins and scribbled all those ideas down and of course, one of those ideas was my brand new Job Search Coaching Bundle.
You see, if you agree that investing in our health is key to actually getting a healthy mind and body, then you're probably the sort of person who would agree that personal coaching for job seeking is the key to landing an awesome job.
It's that one-on-one interaction and guidance that works like magic.
It's the accountability to a coach. It's knowing that you invested into something and, dammit, you are going to get it done.
Our Job Search Coaching Bundle is a lot like getting a personal trainer for job hunting. You get a personalized plan for your unique circumstances and you get the focus and accountability you need to quickly move forward with your career goals.
If you have ever invested in a personal trainer, a coach, or any kind of mentorship in the past, or think you'd like to start, then I would highly recommend my brand new Job Search Coaching Bundle.
Typically worth over $2000, I am selling this bundle for just $597. Not only will you get to work one-on-one with a job search coach, but you will also get all the training resources you need to trip your job search leads.
As businesses adjust and various parts of the world start to open back up, now is the time to start making headway on your job search.
If you have been holding off, don't wait any longer. You are going to miss the boat.
You can read more about this brand new offer and the savings I am giving you by clicking here.
Our job search coaches are taking on new clients but spots are limited. Grab yours today.
Be well,
Lisa
P.S: In this brand new coaching bundle you will get:
Two 60-minute Career Coaching Calls EXPANDED!
You'll get two 1-hour coaching calls with a Job Landing Expert who will work with you to create the most effective approach to acquiring the perfect-for-you position (instead of randomly applying to everything and anything that comes your way) – a $1,200 value!
30-Day Unlimited Email Access
With 30-Day Unlimited Email Access, you can get feedback from our team of experts on your "Thank you" notes and responses to hiring managers. Customize a powerful reply to job interviews as well as the responses your profile and resume will generate. Any time you're not sure what to say, write down what you want to reply with and we'll critique it before you send it.
Interview-Generating Resume [eBook]
Uncover your achievements, strengths, and value propositions that hiring managers want to see when reading a resume.
How to Write Your Resume to Land Interviews [Recorded Training]
Learn how to write an achievement-based resume to outshine your competition and make your resume be the one that stands out on a hiring manager's desktop.
Three Easy-Plug-In-Info Resumes [Templates]
Don't fret any longer on how to layout your document—we take the layout worry for you and all you have to do is choose and plugin your information.
7 Job Landing Steps to Find Your Ideal Job [eManual]
We'll show you how to use search techniques to find the right companies to pursue and the right people to contact and the best way to prepare for interviews, as well as how to negotiate the best salary for you and your skill set.
Generate Job Leads Using LinkedIn [eManual]
A 40-page tactical, in-depth resource to help you optimize your contacts to identify those never-get-posted-because-the-job-is-awesome-and-easy-to-fill opportunities.
How to Double, Even Triple, Your Job Leads Using LinkedIn [Recorded Training]
Never be dependent on third-party recruiters and job boards again! Learn how to find the hidden job market and generate your own job leads with proven tactics taught by Lisa Rangel in this recorded Webinar.
Generate Interviews Using Facebook [eBook]
This valuable guide will show you how to find job opportunities and get yourself noticed by the hiring managers. Identify contacts that can help you land your next job.
Interview Confidently & Get Hired [eBook]
Learn how to conduct yourself confidently on interviews to land your next role on your terms and to ensure your happiness at work.
Most In-depth Way To Prepare for an Interview [Recorded Training]
Understand how to present your salary and compensation parameters and not sell yourself short to negotiate the highest salary you can!
Writing Effective Interview Thank You Letters [Letters, Notes and eNotes Samples]
Choose from several Thank You note templates and use proposed language to create your own custom Thank You notes for after your interviews.
FAT STACKS: Negotiate a Top Dollar Salary & Compensation Package [eBook]
This dollar-maxing guide works for getting the highest 5-figure and 6-figure salary you can and to ensure you are not leaving any money on the table.
The "Pretend You're Fired Today" Podcast [Directory]
The Chameleon Resumes Team has created an easy-find, easy-access directory to Lisa's 52-episode Podcast that covers everything on how to get hired fast and how to remain continuously employed.
Typically everything above would cost $2128 but today you can take advantage of a $1500 savings! Your cost for this comprehensive job search coaching bundle is just $597. Click here to get yours.
Lisa Rangel – Executive Resume Writing Services
Chameleon Resumes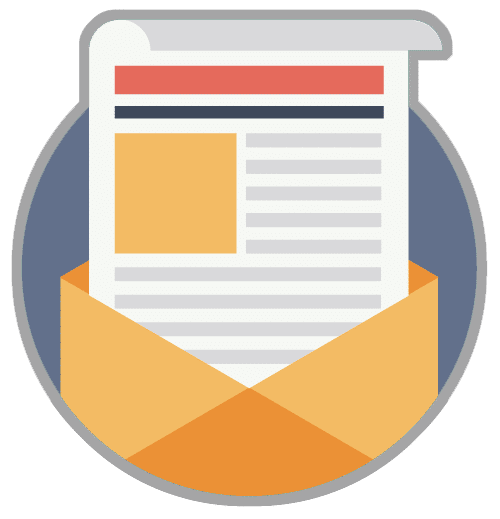 Landing your next job doesn't have to be an overwhelming, frustrating or time-sucking task. Get daily tips on how to find the position you deserve,  delivered right to your inbox:
The #1 addition every resume needs in 2023 and beyond.
How to get prepared for a job change even if you like the job you have.
How to handle a chaotic job market and where to focus your job-seeking efforts (hint, it's not the job boards).
Where to find great jobs without submitting 500 meaningless job applications.
How to slice through the Applicant Tracking System B.S. and land a 6- figure role you love.
How to track down the "unpublished job market" and have your pick of the best jobs out there.
How to write a resume that will hit hiring managers right between the eyes and have them scrambling to book your interview.
How to get up to speed with your online branding and write a LinkedIn profile that positions you as the #1 expert in your field.
How to approach job seeking with the "human touch" so you can keep the bots at bay.
And finally, access to our 4-stage META Job Landing system we've used with thousands of job seekers just like you.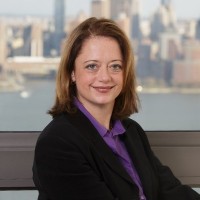 Lisa Rangel and The Chameleon Team are the only executive resume writing, LinkedIn profile development, and job landing consultancy who has been hired by LinkedIn and recognized by Forbes. Our 4-Stage META Job Landing System stems from decades of corporate and executive recruiting experience to position you to land your next 6-figure role faster.

Looking for an article on a particular topic? Use the search below...