14 Essential Services Still Hiring
Over the last few months, many companies have had to make the online pivot. Where possible, owners, CEO's, and decision makers have had to quickly adjust to meet consumer's needs. They have leaned on creative thinkers and operationally minded people to ensure their businesses stay afloat during this turbulent time. 
Moving an entire operation online, or repositioning a service to be delivered via online platforms, is no easy feat. Strategic planners and tech-focused specialists have been critical in implementation. 
This shift has meant that many can still continue to hire as their businesses settle in and start to grow their online functionality. 
But what they need are operationally minded, tech savvy, creative thinking experts just like you. 
As the months progress and the need to grow continues, more and more businesses are going to require leaders in all levels of the company who can develop and roll out new online strategies.
They will need experienced people to build and expand these e-businesses and they are going to want people like you with niche-specific skill sets.
A whole new world of opportunity is opening up. Can you see it? Can you pivot into it?
Here is a list of 14 companies/operations, that are also deemed essential services, looking for leaders just like you: 
Amazon
Domino's
GrubHub
Instacart
Outschool (or other online education companies)
FedEx
Walgreens
CVS
Walmart
7Eleven
Medical supply / clothing companies
Security companies
Corporate cleaning companies
Grocers
Take a moment to sit with this information and, if you like, get back to me with your thoughts.
Now is not the time for despair, now is a time to pivot, prepare, and act.
Be well,
Lisa
P.S: Whenever you are ready to start your job search and land more interviews, booking an exploratory call with our job landing specialists is the best way I can help you. Go here to schedule your complimentary call: https://chameleonresumes.com/contact-us/
Lisa Rangel - Executive Resume Writing Services
Chameleon Resumes
Posted:
---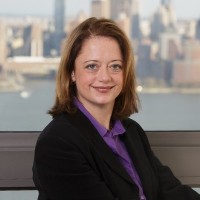 ---