Why Just Updating Your Resume Isn't Enough
If you keep updating your resume by simply adding on to it (instead of being strategic with your positioning and branding) then you not only end up with a very disjointed Franken-resume, but you end up leaving tens of thousands of dollars on the table.
A comment I made on my friend (and job landing expert) Mark Anthony Dyson's LinkedIn post illustrates my point precisely:
"I'm curious as I see #resume services market themselves in such a way where they associate their resume writing with pay increases (e.g., 'Resume writing services, clients garner 10K-50K increase in salary.').
I have seen this more in the last year than at any other time.
I have observations, but I am curious. I would love to hear from resume writers and career coaches of your thoughts on this development."
Here is my response:
A resume alone won't generate a pay increase. But if someone has a resume that is targeting roles not senior enough for their experience (which could happen if someone has just been updating an existing resume and not repositioning themselves for a higher role), they are leaving money on the table.
To start landing a higher paying role, you need to position your marketing materials for the job you want. But, as I said at the beginning of my post, a resume (or LinkedIn profile) alone won't bring in the additional bucks. You need to have branding that supports the higher paying role before you get it. You need to reach out to decision-makers that can influence you getting that higher paying role. You need to interview in a way that shows you are qualified and worthy of the increase in salary. And then when you get the higher paying offer using all the steps mentioned here, you need to be armed on how to negotiate it even higher, if appropriate.
But if you have a resume that targets lower paying roles, when you are qualified for higher paying roles, you could be leaving money on the table and/or making your work to get your salary higher at the end very difficult.
========
Perhaps your resume is underselling you and pre-qualifying you for jobs waaaaaaay under your pay grade? That would be terrible, especially now.
So, in order to ensure you are squeezing every single penny from your resume and positioning yourself for senior leadership roles, I have put together free resume writing training to help you.
This training tomorrow will ensure you have a written resume that positions you for the very top of your salary scale. I'll even share real-life examples of successful resumes that have previously landed 6-figure resumes.
I can't wait to share these strategies with you,
Lisa
Lisa Rangel - Executive Resume Writing Services
Chameleon Resumes
Posted:
---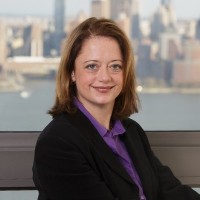 Lisa Rangel and the Chameleon Resumes team have helped over 6,000 executives and senior professionals land the 6-figure positions they deserve.
If you want to work with an elite team of former Fortune 500 recruiters, executive resume writers, and job landing experts so you can win the attention of hiring managers and land more lucrative interviews, sign up for an exploratory call so we can discuss how our 4-stage META Job Landing SystemTM can help you land your next 6-figure position.
---