Written Your Recession Ready Resume Yet?
You can't write your resume like you normally do when there is still a lot of uncertainty out there with volatile conditions for both businesses and job seekers alike. Nope. Right now you need a recession ready resume.
"What's that?", you ask.
Well, this style of resume not only needs to include your measurable achievements (as you have heard me say many times before) but, you must also prove your leadership abilities.
You must be able to show that even during tumultuous times, your leadership was as steady as a rock. You must be able to show your ability to bend and flex. You must prove you can keep the ship afloat during the storm.
Employers want to hire people who know markets fluctuate and cycles happen. They want leaders who anticipate this and will help them navigate successfully through the ebbs and flows.
How do you show this on a resume?
Shift the achievement stories told on the interview to ones that demonstrate how you navigate your department out of a crisis.
Perform a SWOT analysis of your area to identify possible crises resulting from unprecedented or new forces. Those individuals that think in this manner and appear prepared by outlining on their resume when they successfully did this forecasting before will set you apart from those who don't.
In times like these, many companies aren't aware of potentially new crises that could happen: supply chain struggles, workforce depletion, untrained new workers, readjustment to a remote workforce, raw material shortages, etc.
Be the person who isn't afraid of facing the unknown. Depict this in your resume and you will lead the pack of competitors.
So let me show you how to do this during my upcoming executive resume writing Master Class on Tues. 6/8 or Thurs. 6/10.
During this training I am going to show you the key elements you need to create a recession ready resume. Not only will I show you an example of a proven resume that you can model your own resume around, I will also teach you:
How to write attention grabbing achievement bullets no hiring manager or recruiter could ignore.
Which format and layout recruiters *and* recruiter software require so your resume can get straight to the top of the pile.
How to write a powerful resume even if you've never had to write one before and have no idea what a resume needs to look like in 2021.
The most important thing an executive resume should contain but that 99% of people miss entirely.
Register for my next resume writing masterclass which I have built for those seeking to create a recession ready resume and for any executive looking for a job with a salary over $100k.
Reserve your spot for the session of your choice:
See you on the training,
Lisa
Lisa Rangel - Executive Resume Writing Services
Chameleon Resumes
Posted:
---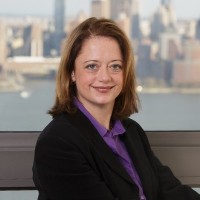 Lisa Rangel and the Chameleon Resumes team have helped over 6,000 executives and senior professionals land the 6-figure positions they deserve.
If you want to work with an elite team of former Fortune 500 recruiters, executive resume writers, and job landing experts so you can win the attention of hiring managers and land more lucrative interviews, sign up for an exploratory call so we can discuss how our 4-stage META Job Landing SystemTM can help you land your next 6-figure position.
---