This is an answer I provided to a question recently posed to me by a client. What? Huh? Yes, I am a Resume Writer and Job Search Coach and I am telling you the traditional resume is dead. He had a beautifully written, task-oriented, result deficient, non-branded, visually uninspiring resume that was completely devoid of technical search terms and vibrant character that would allow him to be found by a hiring manager who would be motivated to pick up the phone to call him for an interview.
There are three main items that differentiate a branded, contemporary resume and a traditional resume: SEARCHABILITY, RESULTS. and SIZE & SCOPE
(1) Searchability—can your resume help you be found?
I initially had this last in the list, but before I published the blog, I moved it to the first item. A job search in today's times has two dimensions: First, which most people understand is to find a job. Secondly, which is what most job seekers fail to see, is their resume searchable—or put another way: Can the right job find you?
In this digital age of Linkedin profiles, Facebook pages, online resume pages, corporate resume databases, and email search functions all driven by various forms of search engine optimization, it is important for your resume to house keywords and phrases used by hiring managers searching for candidates in order for your resume to be found. If it is not found, it isn't read. If it isn't read, you are not getting a call for consideration. It is that simple.
Your resume is part of your employment brand. What it says about you should be reflected in a consistent manner on your LinkedIn profile, Facebook page, online resume page, and your paper document that you hand to someone on an interview. The former options being more important so hiring managers can find you by having you come up in their search results.
(2) Results
Every job seeker out there today needs results of what they did listed on their resume. If anything is missing on a resume (and nothing should be) — ensure it is NOT the results. Results are what your selling to a prospective employer. Everyone has results to actions they perform, whether those actions are operational or project in nature. Here are some questions to pose to yourself for each task on your resume:
– If you upgraded software, what was the end result of the project? Labor cost savings? Time saved?
– If you answered phones in a call center, how many calls? What was your satisfaction ratio? How much did you upsell to each caller?
– If you managed a pharmaceutical drug development department, how many drugs did you bring to market? What revenues did those products generate? How long was the process?
(3) Size and Scope
Traditional resumes often have a list of bulleted tasks under each employer—this is a resume, not a job description. Tell your prospective employer about the environment in which you performed these tasks. It helps the hiring manager determine how you can fit into their organization. Saying you did something without the context to support the statement is just as useful as saying nothing at all—it communicates nothing of substance. Here are some examples of how to put size and scope to each bullet/task on your resume:
– Did you manage a finance department with 4, 40 or 140 people?
– Were you accountable for a marketing budget of $30,000, $300,000 or $3,000,000?
– Did your recruiting team of 10 that you supervised hire 100, 400 or 1000 new hires in the past 12 months?
There is no right or wrong answer to any of these questions, but it starts to paint a picture of the types of environments in which the job seeker has performed.
All of this information starts to tell a story. Ultimately, telling stories are a much more effective way of communicating your story to prospective employers to get that coveted phone call.
 
Written by Lisa Rangel, Executive Resume Writer
If you are interested in working with Lisa Rangel, an accomplished executive resume writer, social media profile writer and job search consultant, to achieve the social media exposure and land the interviews you want, sign up for an exploratory call now and learn about the Chameleon Resumes services that can help you land your next role.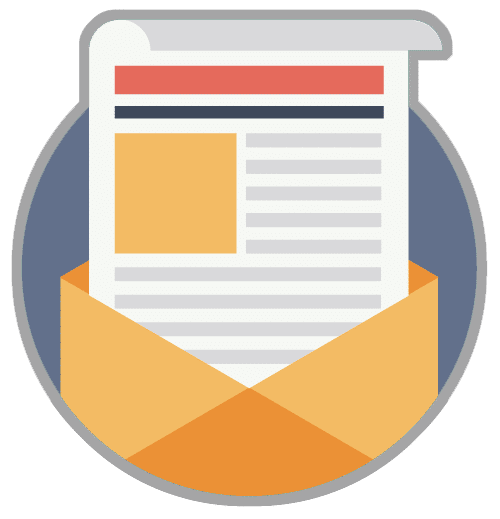 Landing your next job doesn't have to be an overwhelming, frustrating or time-sucking task. Get daily tips on how to find the position you deserve,  delivered right to your inbox:
The #1 addition every resume needs in 2023 and beyond.
How to get prepared for a job change even if you like the job you have.
How to handle a chaotic job market and where to focus your job-seeking efforts (hint, it's not the job boards).
Where to find great jobs without submitting 500 meaningless job applications.
How to slice through the Applicant Tracking System B.S. and land a 6- figure role you love.
How to track down the "unpublished job market" and have your pick of the best jobs out there.
How to write a resume that will hit hiring managers right between the eyes and have them scrambling to book your interview.
How to get up to speed with your online branding and write a LinkedIn profile that positions you as the #1 expert in your field.
How to approach job seeking with the "human touch" so you can keep the bots at bay.
And finally, access to our 4-stage META Job Landing system we've used with thousands of job seekers just like you.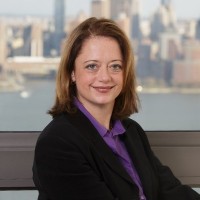 Lisa Rangel and The Chameleon Team are the only executive resume writing, LinkedIn profile development, and job landing consultancy who has been hired by LinkedIn and recognized by Forbes. Our 4-Stage META Job Landing System stems from decades of corporate and executive recruiting experience to position you to land your next 6-figure role faster.

Looking for an article on a particular topic? Use the search below...