Your Pre-COVID Resume Isn't Cutting It
You have to keep ahead of the curve when it comes to resume writing so today I am sharing a resume writing tactic that will tip the scales in your favor.
Look, if you wrote your resume more than a year ago, your pre-COVID resume is already out of date.
Anything you wrote pre-COVID is out of date.
Everything in your pre-COVID resume needs to be updated from the language you use to display your leadership history, to the marketing tactics needed to beat out the thousands of applicants applying for positions you want.
OK, let me get straight to the chase and share this resume knowledge-bomb with you:
To land a job in 2020 and 2021, your goal is to catch the attention of the hiring manager, decision maker, or executive recruiter. If you or your executive resume writing service isn't up-to-date on the latest subject line studies and effective headline writing tactics, chances are your executive resume won't grab the attention of the person granting interviews. 
Yes, you read that correctly. I am asking you to treat your resume like a sales and marketing document.
Over the years I have spent tens of thousands of dollars expanding my marketing know-how. I have hired copywriting experts to show me how to write sales bullets so effectively the reader cannot help but buy.
I have had mentors show me how to create emails and websites so persuasive that people get a severe case of FOMO if they don't buy our services.
I am a veteran marketer and you should be too. You must learn to market yourself and your achievements in order to land your next position.
To help you achieve this, I have taken all my marketing know-how and combined that with all my resume writing know-how and developed a resume writing bundle that is perfect for those who need a highly effective resume that will help them land a job during the next few months.
The bundle has something for everyone and also includes our famous plug and play resume templates. These 3 recruiter-designed resume formats come with achievement and experience bullet-writing instructions and ATS compliant layout.
Between the video training, the eBook, and the templates you can create a resume that will help you stand out from the crowd and show off your hard-earned experience and achievements all while staying within the format that recruiters love to read.
Click below to read more or purchase:
Interview-Generating Resume Package
Be well,
Lisa
Lisa Rangel - Executive Resume Writing Services
Chameleon Resumes
Posted:
---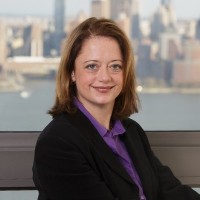 Lisa Rangel and the Chameleon Resumes team have helped over 6,000 executives and senior professionals land the 6-figure positions they deserve.
If you want to work with an elite team of former Fortune 500 recruiters, executive resume writers, and job landing experts so you can win the attention of hiring managers and land more lucrative interviews, sign up for an exploratory call so we can discuss how our 4-stage META Job Landing SystemTM can help you land your next 6-figure position.
---