I did an informal survey of approximately 20 corporate recruiters asking which sources they use to find qualified candidates. Although an unscientific poll, the results were still reflective of the shift occurring in the job search landscape. For each source on this list, ask yourself:
– Will I be found here?
– Am I spending too much time with a less effective source and not enough time with another more effective source?
– Do I use the best strategy when engaging this source? (Tip: each source has a different strategy one should use obtain best results from that source.)
CORPORATE RECRUITER SOURCE LIST
Here is the list of sources used by recruiters to find talent listed in the order of effectiveness and importance for recruiters. Will you be found here?
1 – Social Networks 18%
i.e. LinkedIn –used more often than other social media tools, Facebook, Twitter, and blog searches
2 – Personal Networks 16%
i.e. family, friends, schoolmates from all levels, former co-workers, etc
3 – Employee Referrals 16%
4 – Corporate Website Job Postings 16%
5 – Campus / University Alumni Recruiting 9%
6 – Job Boards (Both Job Postings and Resume Searching) 7%
i.e. CareerBuilder, Monster, HotJobs, industry specific sites like TheLadders.com, Dice.com, and MediaBistro.com
7 – Corporate Alumni 4%
Former Employees and their referrals
8 – Professional Affiliations 3%
9 – Recruiting Agencies 3%
10 – Military, Diversity and Niche Population Resources 3%
11 – User Groups/Message Boards catering to specific industries 2%
12 – Professional Conferences and Conventions 2%
How do you measure up? Will you be found? Do a self inventory of how you measure up using each source to be found by corporate recruiters. Are you in circles to get referred? And if not, how can you connect yourself to be found…? It is not as hard as you think…
Clearly the shift has been and will continue to be for hiring managers to source talent through the many networks they have: personal, social media and employee referral networks. It more than "who you know?" – It's "who do you know that knows someone?" The Six Degrees of Separation concept (which fascinates me by the way) has never come more into play than in today's job search. Also, notice how recruiters are utilizing job postings less frequently than they once did. They are asking around in many pools of talent – "who do you know that would be good for this job? Or do you know someone who would know someone?"
What are your thoughts? Are any sources not included here that should have been mentioned? Leave a comment below…
Get two free job search resources when you sign up for blog updates on the right side of this screen….thanks! 
Written by Lisa Rangel, Executive Resume Writer
If you are interested in working with Lisa Rangel, an accomplished executive resume writer, social media profile writer and job search consultant, to achieve the social media exposure and land the interviews you want, sign up for an exploratory call now and learn about the Chameleon Resumes services that can help you land your next role.
Posted:
---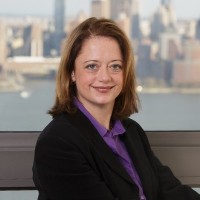 Lisa Rangel and the Chameleon Resumes team have helped over 6,000 executives and senior professionals land the 6-figure positions they deserve.
If you want to work with an elite team of former Fortune 500 recruiters, executive resume writers, and job landing experts so you can win the attention of hiring managers and land more lucrative interviews, sign up for an exploratory call so we can discuss how our 4-stage META Job Landing SystemTM can help you land your next 6-figure position.
---