In today's economy, a successful executive job search embraces both the use of technology and traditional search tactics. Defining your hiring manager audience, identifying where they congregate online and offline, then sending consistent, proactive messaging to those individuals, (with or without a job posting present) gets serious interview traction for candidates at all levels.
Use these 6 methods to land interviews faster within smaller, niche hiring manager populations:


2017 Executive Job Search Trend #1: Use of the R.O.T.H. Method* to land interviews.

Executive job seekers are finally starting to see that applying through job boards and third-party recruiters solely is not effective. Results come from utilizing The R.O.T.H. Method* to land interviews faster.
2017 Executive Job Search Trend #2: Propose your own position to an organization.
Don't wait for the right job posting to surface or the recruiter to call with an opening. Research the company's needs and connect with prospective bosses using The R.O.T.H. Method* at target companies to propose how you can add value in a diplomatic manner. Don't assume the company has a problem in this area–outline how you can contribute in a profitable manner.
2017 Executive Job Search Trend #3: Introduce yourself online. Develop the relationship offline.
According to this article from Weber Shandwick, CEOs and C-level executives embrace social media now more than ever to communicate news and demonstrate influence. Executive job seekers can use this news as leverage to reach out and make an introduction. Networking online for introductions then taking it offline for relationship development—the essence of The R.O.T.H. Method*. Savvy executives use social more precisely and deliberately for branding and lead generation. They are not on social media just to be on it.
2017 Executive Job Search Trend #4: Passive is the new active.
Taking an active approach on social media attracts talent managers. When a hiring manager/recruiter seeks out an executive candidate that is called passive recruiting. However, the more effort an executive candidate puts into branding, they increase the opportunities of being found. Harvard Business Review states C-level executives attract talent using social media. Retained recruiters are also attracted to executives using social media to recruit leaders using progressive tools to communicate a consistent message and attract talent. Therefore, taking an active approach to being a passive candidate generates results. This is The R.O.T.H. Method* in full effect using online media and offline tactics.
2017 Executive Job Search Trend #5: More executive roles are virtual in this global mobile economy.
High-level contract roles and executive freelancing are becoming more prolific in today's job opportunity landscape as this arrangement allows for company resource flexibility. Candidates who are open to this type of work, find work faster. Creating positions and proposing them to companies using The R.O.T.H. Method* vs applying through job boards or responding to posted positions can often get an accomplished executive in the door faster, leading to direct hire work in the near future.
2017 Executive Job Search Trend #6: Participate in online and offline events and land interviews from the engagement.
Attend your profession's yearly conference, make contacts and follow-up after the event. Participate in a google chat or periscope session by your potential next leader, then reach out to the presenter offline after the chat. Comment on blogs and then send an email to the writer with additional insights and questions to land interviews. Each of these tactics have landed executives interviews.
The common theme, with each of these methods, is they use The R.O.T.H Method* as the foundation of the communication.
**What is The R.O.T.H. Method? The R.O.T.H. Method simply means to Reach Out To Humans.
Get away from submitting to job postings and ATS systems. Stop waiting for recruiters to call. Get on the phone and talk to a human. Research an email address of a new contact in LinkedIn and send an email.
Want to improve your existing resume and LinkedIn profile to achieve results in your job search faster?
The Ultimate Job Search Audit combines our highly instructive e-books and video trainings with one-on-one personalized coaching from experienced recruiting and HR professionals with a combined 40 years of recruiting experience. Create your personalized job search plan and land interviews for your next position.
Posted:
---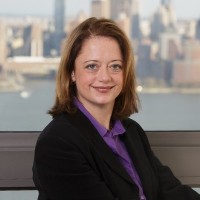 Lisa Rangel and the Chameleon Resumes team have helped over 6,000 executives and senior professionals land the 6-figure positions they deserve.
If you want to work with an elite team of former Fortune 500 recruiters, executive resume writers, and job landing experts so you can win the attention of hiring managers and land more lucrative interviews, sign up for an exploratory call so we can discuss how our 4-stage META Job Landing SystemTM can help you land your next 6-figure position.
---