3 Keys to Job Security for High-Performing Executives
One day during my family's recent Key West vacation, we went kayaking and snorkeling 7 miles off of Key West on the Florida Keys Reef.
Our boat was led by Captain Bethany, a 10-year Key West resident, who left a 12-hour-a-day consulting job in Washington, D.C. and never looked back.
When you are on a boat with someone for 5-6 hours, eventually you are asking about each other's backgrounds and what led you to where you are at now…
Captain Bethany had, as she said, a common Key West transfer resident story:
She was frustrated with work on the mainland and wanted something different.
She always loved the Keys, so she up and left D.C. and came to the Keys to work and live.
But it's not easy living in the Keys. The rents and housing prices mimic those in the US Metropolitan areas (think $2500/mo rent for a one-bedroom apartment) while the jobs in the area do not readily pay that kind of money.
So many of the Key West residents work 2-3 jobs to make ends meet.
What does this have to do with executives and keys to job security?
Everything…the advice Captain Bethany had for Key West residents making a good living in Key West apply to executives gaining some degree of job security, as well.
Here is what she recommended and how I apply it to you, my executive-level audience….
1. Squirrel away money for the slow season.
Captain Bethany said you need to make enough money in the Spring and Summer to budget funds to carry you through the Fall and Winter, when the tourist season slows down and income-producing activities drop. Executives can parlay this advice into living beneath ones means and putting 2-3 months worth of salary aside in case the bonus does not come in as high as expected.
Or if sales commissions drop because a client with an outstanding invoice claims Chapter 7.
Or any myriad of reasons why you might lose income or get laid off…have a safety net for your "career slow season". Having that money put aside will allow you to make sound, rational decisions versus decisions from a place of desperation.
2. Consult on the side to have alternative streams of income.
Captain Bethany said many of the Key West residents have multiple jobs and streams of income, so they are never fully dependent on one income.
Personally, I learned this lesson the hard way when I was laid off in 2009 and my husband was a stay-at-home dad for 6 years. So we lost the one income we had. 2009 has been lovingly termed "the Ramen noodle year" in my house. 
We learned that we need to have multiple streams of income. Now we both work…and within our work lives we have many clients/options where we can make income, so if one option goes away, we have others to capitalize on…I wish I met Captain Bethany years ago!
3. Never think you are all set.
Just when you think you have arrived and you are all set, that is the beginning of the end…Captain Bethany said she is always thinking of the next season now. Not in any worry-all-the-time kinda way, after all, she lives in Key West 🙂
However, she is always thinking through the work flow to see if it will provide what she needs to make sure she is never stuck. Wise woman.
So, in essence, job security lies in the fact that you can always be employed—it just may not be by the same employer. When an executive or a Key West resident thinks they are all set with their current job, that's when they have put themselves in a precarious situation.
Never think you are all set. Always have a Plan B, an escape hatch and options to consider.
You can start by keeping your LinkedIn Profile up and running and ready to go to capitalize on the next opportunity, so you always remain employed.
Be Well,
Lisa
Lisa Rangel – Executive Resume Writing Services
Chameleon Resumes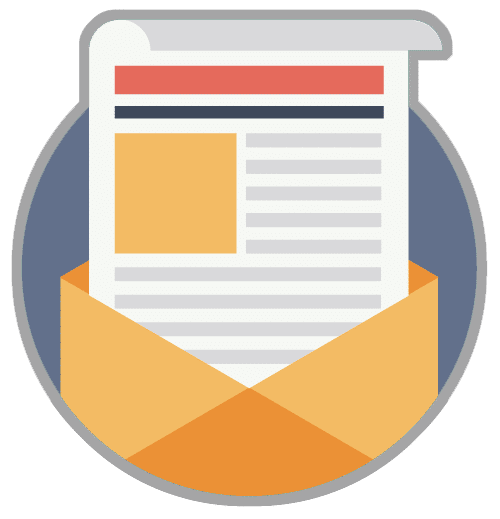 Landing your next job doesn't have to be an overwhelming, frustrating or time-sucking task. Get daily tips on how to find the position you deserve,  delivered right to your inbox:
The #1 addition every resume needs in 2023 and beyond.
How to get prepared for a job change even if you like the job you have.
How to handle a chaotic job market and where to focus your job-seeking efforts (hint, it's not the job boards).
Where to find great jobs without submitting 500 meaningless job applications.
How to slice through the Applicant Tracking System B.S. and land a 6- figure role you love.
How to track down the "unpublished job market" and have your pick of the best jobs out there.
How to write a resume that will hit hiring managers right between the eyes and have them scrambling to book your interview.
How to get up to speed with your online branding and write a LinkedIn profile that positions you as the #1 expert in your field.
How to approach job seeking with the "human touch" so you can keep the bots at bay.
And finally, access to our 4-stage META Job Landing system we've used with thousands of job seekers just like you.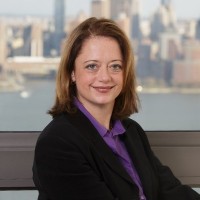 Lisa Rangel and The Chameleon Team are the only executive resume writing, LinkedIn profile development, and job landing consultancy who has been hired by LinkedIn and recognized by Forbes. Our 4-Stage META Job Landing System stems from decades of corporate and executive recruiting experience to position you to land your next 6-figure role faster.

Looking for an article on a particular topic? Use the search below...