3 Keys to Actually Writing a Blog for the Job Search
You've heard that you should have a blog for your personal brand online. But this begs the question, how do you actually write a blog for the executive job hunt? Use our tips below to help you out.
Topic Idea Generation
The purpose of a blog in the online marketing world is to help position yourself as an expert in your field. Therefore it's a lot more than "Hi my name is so-and-so and here's what I did today." Ultimately you must provide value and insight to the reader.
Nowadays blogs are being run by small business owners getting leads. In your case your audience is a little different because you're trying to get the attention of recruiters and contacts.
There are two ways to create content when looking for work. The first is to comment on news and events going on within your industry. This shows recruiters that you're on top of your game. It's also incredibly timely which makes you easier to find.
The second is to address issues that you would see on the job and write about the solutions you would implement. Ask yourself, "What are some issues that may come up as a CFO/CEO/(insert position here)?" Once you've got your answers you can write blog posts with solutions. You can then schedule these based on the order in which they arise.
Scheduling Time to Write
The first step in scheduling time to write is to eradicate any feelings of inadequacy when it comes to writing. You can't "learn" how to write well, you just have to do it. Similarly, you can't get better at writing without actually writing.
The second step is to schedule in some time where you can write. When do you feel most creative? Everyone is different so find the time when you feel most comfortable to get the creative juices flowing. This is much easier than forcing yourself to write when you don't want to.
Deciding Frequency
One of the biggest issues beginning bloggers run into is deciding how often to publish. There really are no rules, but there are a couple schools of thought which are described below. Each comes with pros and cons so we suggest picking the one that works best for you.
Focus on Consistency: You'll find that a lot of popular blogs have new content on at least a weekly basis. For example, online marketing coach Marie Forleo often jokes that if she doesn't publish something every week on Tuesday then something must have happened to her. The key here is to be consistent so you can build trust with your audience. Let them know what to expect and deliver.
Don't Write So Often and Focus on Promotion: This approach comes from Derek Halpern. His theory is that instead of trying to continuously come up with content, you should publish more infrequently and instead be more active with promoting. You can promote via social media, sending direct emails or letting people know that you've got answers to their questions. You can also encourage people to share your content with others who they feel may benefit from the information.
There really is no right or wrong way to consistently run a blog. The trick is keep in mind some tried and true online marketing strategies to build your brand.
Be well!
Lisa
Lisa Rangel – Executive Resume Writing Services
Chameleon Resumes
Posted:
---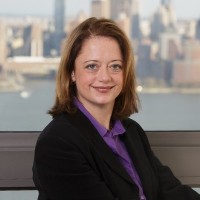 Lisa Rangel and the Chameleon Resumes team have helped over 6,000 executives and senior professionals land the 6-figure positions they deserve.
If you want to work with an elite team of former Fortune 500 recruiters, executive resume writers, and job landing experts so you can win the attention of hiring managers and land more lucrative interviews, sign up for an exploratory call so we can discuss how our 4-stage META Job Landing SystemTM can help you land your next 6-figure position.
---