A successful job search doesn't start with a resume.
Nor does it begin with a LinkedIn Profile.
It starts with the right mindset.
Yes, you can have the most beautiful resume, the most perfectly optimized profile and even a precise list of the right hiring managers to approach.
But if your head isn't in the right way about what you want to accomplish, then you most likely won't see success.
Or it will be really challenging, at best.
Here are 4 signs that you may not have the right mindset to succeed and need to do some work to shift your thoughts:
(1) You think effective tactics won't work for you…and you haven't tried them.
(2) You try something once, it doesn't work, and you never try again.
(3) When given a suggestion to try, your reply begins with "Yeah, but…"
(4) You believe you know everything you need to do… but when you look yourself in the mirror, you sheepishly know you haven't applied what you "know".
There are many more signs that demonstrate you are possibly resisting the change you seek.
If these stories resonate with you and you want to OWN the fact you need to shift to a positive job landing mindset from a sabotaging one, then get my Job Landing Mindset eBook today.
In my Job Landing Mindset eBook, you will learn how to:
** Re-frame what is drains you preventing you from accomplishing your goals to experiences that fuel you to achieve what you want to do.
** Uses specific tactics to see possibility in any situation and capitalize on what's before you.
** Stop waiting for things to be right to start—and move through your discomfort to success.
Yes, it can happen and it has to start here. Grab your copy of the eBook and make today the day you start to shift your mind.
Be well…

Lisa
Lisa Rangel – Executive Resume Writing Services
Posted:
---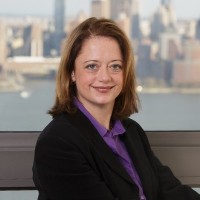 Lisa Rangel and the Chameleon Resumes team have helped over 6,000 executives and senior professionals land the 6-figure positions they deserve.
If you want to work with an elite team of former Fortune 500 recruiters, executive resume writers, and job landing experts so you can win the attention of hiring managers and land more lucrative interviews, sign up for an exploratory call so we can discuss how our 4-stage META Job Landing SystemTM can help you land your next 6-figure position.
---