Reinvigorate Your Job Search: 4 Tips to a Fresh Start
Struggling with your job search? Feel like you need a fresh job search start to get things going again and generate results? Here are 4 tips that blend the old school approach of reaching out to people using today's technology and resources to help you generate contact lists to approach. Commit to using these new tactics and reinvigorate your job search!
(1) FIND NEW COMPANIES TO TARGET: if you need help finding companies to target–outside of companies posting on job boards, here is an article that can help you find companies to target: http://learn.linkedin.com/jobseeker/page-how-to-build-target-company-list.html You may also want to use the CAVAC model to help you expand your target list.
(2) FIND CONTACTS TO APPROACH: Here is a detailed article on how to find the right contacts at those target company and their email addresses:
http://learn.linkedin.com/jobseeker/page-how-to-find-right-contacts.html The key here is to not contact HR or the recruiter first hand. Find and contact a line manager that could be a potential boss. If you are in IT, reach out to the Director of IT. If you are a Controller or Director of Finance, reach out to the Chief Financial Officer (CFO). Yes, you may get some push back, but just keep reaching out to different people. It is a sales process that is inherent with rejection, unfortunately. But if you can reach out to 10 people and get 2 responses, that is a great day…keep your expectations on results in check to help preserve your mental health in this process.
(3) GET YOUR CONTACTS ATTENTION: Here is an article on what to have your email subject line say when emailing these new contacts you find: http://chameleonresumes.com/2012/05/14/what-should-the-subject-line-say-for-job-search-emails/ Keep your emails short and sweet…no long manifestos or prose regurgitation of your resume…just a simple respectful request.
(4) WRITE AN ENGAGING REQUEST: Here is an article on how to write engaging, short, to-the-point cover letters for job postings and for when approaching companies where there is no job posted, and you are looking for an exploratory interview:
http://chameleonresumes.com/2012/08/09/6-ways-to-ensure-the-cover-letter-you-write-is-read/
This is not necessarily the easiest process, but it is very doable by most people with commitment, diligence and resiliency. Believe you can do it and take small steps using the suggestions found in the resources above and I believe you will start to see more hope in your search. Reading this article is a great first step to getting help. Give yourself a pat on the back for that 🙂 Best wishes to you!
If you are interested in working with Lisa Rangel, an accomplished executive resume writer, social media profile writer and job search consultant, to achieve the social media exposure and land the interviews you want, sign up for an exploratory call now and learn about the Chameleon Resumes services that can help you land your next role.
Posted:
---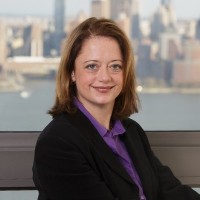 Lisa Rangel and the Chameleon Resumes team have helped over 6,000 executives and senior professionals land the 6-figure positions they deserve.
If you want to work with an elite team of former Fortune 500 recruiters, executive resume writers, and job landing experts so you can win the attention of hiring managers and land more lucrative interviews, sign up for an exploratory call so we can discuss how our 4-stage META Job Landing SystemTM can help you land your next 6-figure position.
---