5 Effective LinkedIn Features You Probably Don't Know About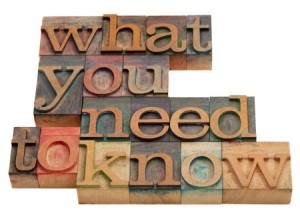 You probably know the basics of making your LinkedIn profile work for you, but did you know that LinkedIn has tons of new features that will help your job hunt?
LinkedIn has come a long way in streamlining the job search process and adding amazing features to their interface. The problem is that often times these features aren't really announced (unless you read the LinkedIn blog) or they get lost in the shuffle.
Below you'll find some effective LinkedIn features you should be using, but probably didn't know about.
 1. Stay in the know with Pulse.
Pulse is the totally customizable news feature on your LinkedIn homepage. It's primary function is to let you in on industry news and show you what some of the top companies are recommending.
Pulse grabs information from your LinkedIn profile and curates your page according to your professional interests. You can then share these industry related articles across social media platforms in order to position yourself as an expert in your field.
2. Get "Introduced" to Connections.
LinkedIn Introductions let you contact members in your extended network through the people you are already connected to.
If you want to contact someone who is two or three degrees away from you, you can request an introduction through one of your connections. Your connection will then decide whether or not to forward the message.
This is a nice way that you can avoid the awkwardness of cold calling or emailing when looking for new connections.
3. Organize connections by adding tags.
LinkedIn already organizes your connections according to company, location, and your relationship to that person. With the "tags" feature you can take it a step further by creating different categories.
For instance, you can create a tag called "Personal Referrals" for people who have referred you for a position. Or, you can create a tag called "HR Managers to Contact" when looking for a job.
In order to create tags simply visit the Network menu and select Contacts . Under each person's name and profession you will find the Tag option. You can choose one of the default LinkedIn options or create your own.
You can also use this feature when adding new connections. After accepting someone's invitation visit their profile and click on "Tag". You will find this option right under their profile picture and basic information.
4. Find commonalities among contacts with the "How You're Connected" tool.
In late January LinkedIn launched a feature that enables you to to see how your contacts know each other. The "How You're Connected" tool aims to help users make it easier to decide who they should request an introduction from.
Let's say a CFO is looking for an introduction to the HR manager of a certain company. This CFO also happens to have two contacts who are connected to that particular HR manager. In this case the "How You're Connected" tool shows that one of the CFO's contacts actually worked for the HR manager, making them the best person to contact for an introduction.
5. Find leads with "Who's viewed your profile."
Whether you have a free or upgraded account, LinkedIn let's you see a select number of individuals who have recently viewed your profile. This is a good way to see if any recruiters have been perusing your page.
LinkedIn has made the job hunt easier by allowing you to connect with professionals in multiple ways. Take advantage of their latest features in order to optimize your search.
Be Well!
Lisa