Do you make these mistakes on your resume?
Being unemployed for seven months sucks. Seeing someone you love suffer hurts my heart.
My friend wasn't getting any interviews from her resume that she was submitting to job boards.
I told her not to submit to job boards, but she didn't listen. And she also wouldn't let me look at her resume to give her feedback for the longest time.
Finally… after struggling for 7 months, she let me look at it. This is what I found on her resume…
<Basically, these are the 5 steps to all but guarantee staying unemployed>
(1) Use phrases like "Responsible for…" for resume bullets that sound like a lackluster job description bullet.
(2) Have a laundry list of duties and responsibilities with no description as to how well you did at each task.
(3) Still utilize a college career center resume format—even though you are now 42 years old with 20 years of work experience.
(4) Fail to tie any of your work to the job description outlining what the potential employer needs.
(5) Assume the potential employer knows what you do from your title… and offer no detail as to how well you do your job to effectively compete with other candidates for the same title.
After I gave her these suggestions and she incorporated the changes, she landed 2 interviews… through submitting the resume to a job board!
Imagine that.
If she just asked for help 7 months earlier.
You don't have to wait that long.
My 'Interview-Generating Resume Templates' eBook contains three unique resume templates catered to what hiring managers and recruiters are looking for in today's market, and focuses on highlighting your achievements with an eye-catching, contemporary layout.
When you use these interview-generating templates you will:
(1) No longer waste hours of frustration trying to determine which template you should use (when you have three proven options to chose from, you can simply pick whichever one you like most).
(2) Remove the angst of wrestling with resume bullets (these three templates include our ChamRes formula for writing resume bullets quickly, easily, and without frustration.
(3) Perhaps most importantly: each template is easy on the eyes, and easy to read. Between being easy to read, and our simple solution for writing bullets you're practically guaranteed more interview calls.
You can grab your copy here:
Three Easy-Plug-In-Info Resume Templates
Be well!
Lisa

Lisa Rangel – Executive Resume Writing Services
Posted:
---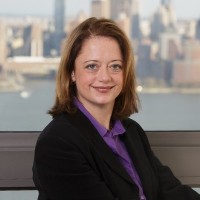 Lisa Rangel and the Chameleon Resumes team have helped over 6,000 executives and senior professionals land the 6-figure positions they deserve.
If you want to work with an elite team of former Fortune 500 recruiters, executive resume writers, and job landing experts so you can win the attention of hiring managers and land more lucrative interviews, sign up for an exploratory call so we can discuss how our 4-stage META Job Landing SystemTM can help you land your next 6-figure position.
---