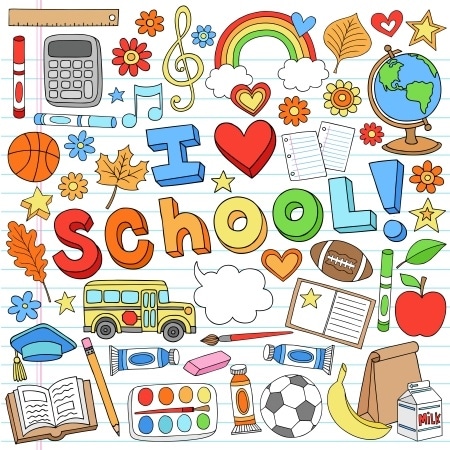 Kids headed back to school? How can back-to-school season inspire your job search? I found the parenting advice I give to my kids to prepare for going back to school is very applicable to the professional job seeker successfully tackling their job search. Employ these 5 executive job search revelations learned from kids going back to school to improve your job search results!
— LIMIT COMPUTER TIME (and smart phone, tablet and gaming system time)
If students spent all their time online, they would not benefit from the social interaction with their peers, mentors, teachers and coaches. Well, the same goes for adults. Executive job seekers that spend all their time at their computer tweaking their resume, applying to job postings and retweeting posts aimlessly are losing out on the benefits of personal interaction and professional networking to advance their job search. People hire people—so go talk to people. Which leads us to the next point…
— GO OUTSIDE AND HANG WITH YOUR FRIENDS
Field trip!! With all that new found time on your hands, go outside and meet with your professional colleagues for coffee or after / before work. Attend a professional networking event or a college alumni get together. When was the last time you met with colleagues from your previous job? Or consider doing something that is personally rewarding and not totally focused on work—such as an organized sport, or volunteering for an arts organization or helping out your community in a way that satisfies you. Through these physical exertion and mentally stimulating activities, you will meet new people, increase your confidence and improve your overall well being—which will all generate positive vibes and measurable results for your job search.
— GET ORGANIZED AND HAVE THE RIGHT SUPPLIES
Ok. I had to get my fixation on school supplies mentioned in here. Love school supplies! But how does this apply to a job seeker? Make sure you have all you need using this Job Search Checklist. Have your branded resume updated and ready to go. Ensure your LinkedIn profile is properly optimized with the right keywords so recruiters can find you. Create a powerful cover letter and networking resume to have ready for interactions with your network. Use a calendar / spreadsheet or a free tool, such as JibberJobber (www.jibberjobber.com) , to help organize your job search activities and follow-up actions. Consider using a job application tracker, such as Startwire (www.startwire.com) , to help you apply to jobs, get updates and track your progress faster and more effectively. Websites like Jackalope Jobs (www.jackalopejobs.com/) can help you make the most of your LinkedIn and Facebook network to help you get connected to open roles more clearly. It is all about having the right tools and supplies for the search—you would never send your kids to school without the coolest backpack and the most blinged-out 3-subject notebook, right? Time to step up on your job search tools and supplies!
— HAVE GOOD STUDY HABITS AND DO YOUR HOMEWORK
The key to being a good student is not necessarily being smart (although that helps)—but it will only carry you so far. Good study habits and diligence will make the difference for many who are not blessed with top-notch smarts or the perfect professional background. Same with job seeking: Having a great resume or knowing the right people will only get you so far in the search. At some point in the interview process, you need to demonstrate that you have the goods the hiring organization wants! You need to demonstrate that you have done your research to equally determine if the job is the right fit for you. Use tools like Glassdoor.com, Payscale.com, Zoominfo.com, Salary.com and, my personal favorite, Linkedin.com to get inside scoops on corporate culture, company news, employee backgrounds and compensation information to make a fabulous interview impression and a well-informed decision.
— HELP YOUR FELLOW CLASSMATES
I always felt when I made myself available to help others, when I needed help, my fellow students were more willing and even eager to help me. I encourage my kids to help students around them who are struggling with an assignment and to be a good friends. Job seekers should follow the same practice. Presented with a job opening that is not right for you, but would be great for your former boss? Pass the information on to your former boss and/or the recruiter presenting the job to you. Both will be grateful. Neighbor shares with you that they are not getting interviews, offer to review their resume or give them a resource who can to do a resume review audit. Join a job search group, or form your own, where each job seeking member provides leads, shares related career topics and supports each other through the job search process. Definitely do not go through it alone.
 
The best thing about back-to-school season, despite the volumes of school supplies needing to be purchased, is the fact that it is a new beginning for students and for executive job seeking professionals. It is a great time to take on new challenges that bring even more exciting rewards.
In fact, we want to reward you with our 'Get Hired Fast!' package which includes 10 updated resources plus 4 new resources to ensure that you are fully equipped to successfully tackle all phases of your job search.
The 'Get Hired Fast!" package includes these 4 NEW components:
— 15-minute Career Catalyst Session [One-On-One Phone Call] ($150 value)
— "Pretend You're Fired Today" Podcast [Directory] ($104 value)
— FAT STACKS: Negotiate a Top Dollar Salary & Compensation Package [eBook] ($27 value)
— Writing Effective Interview Thank You Letters [Letters, Notes and eNotes Samples] ($27 value)
And 10 other tools you can implement immediately to help you avoid sending resume after resume into the job board black hole and actually start receiving interview calls.
You check out the entire 'Get Hired Fast!' package here:
https://chameleonresumes.com/ghf
To your next job!
Lisa
Lisa Rangel – Executive Resume Writing Services
Chameleon Resumes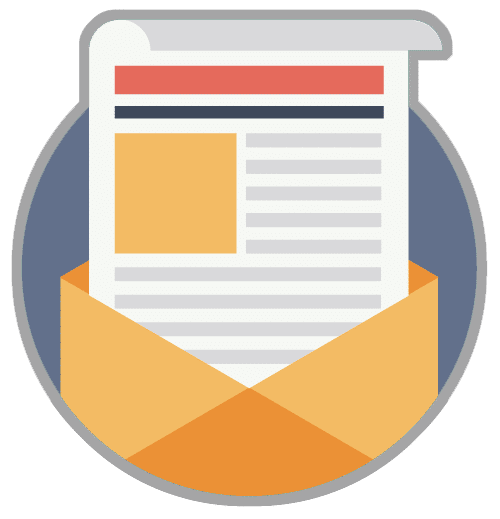 Landing your next job doesn't have to be an overwhelming, frustrating or time-sucking task. Get daily tips on how to find the position you deserve,  delivered right to your inbox:
The #1 addition every resume needs in 2023 and beyond.
How to get prepared for a job change even if you like the job you have.
How to handle a chaotic job market and where to focus your job-seeking efforts (hint, it's not the job boards).
Where to find great jobs without submitting 500 meaningless job applications.
How to slice through the Applicant Tracking System B.S. and land a 6- figure role you love.
How to track down the "unpublished job market" and have your pick of the best jobs out there.
How to write a resume that will hit hiring managers right between the eyes and have them scrambling to book your interview.
How to get up to speed with your online branding and write a LinkedIn profile that positions you as the #1 expert in your field.
How to approach job seeking with the "human touch" so you can keep the bots at bay.
And finally, access to our 4-stage META Job Landing system we've used with thousands of job seekers just like you.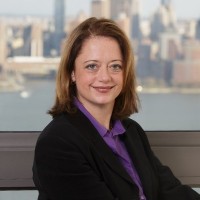 Lisa Rangel and The Chameleon Team are the only executive resume writing, LinkedIn profile development, and job landing consultancy who has been hired by LinkedIn and recognized by Forbes. Our 4-Stage META Job Landing System stems from decades of corporate and executive recruiting experience to position you to land your next 6 or 7-figure role faster.

Looking for an article on a particular topic? Use the search below...