Being able to get a job assignment in China or different areas around the world and produce profitable results, significantly increases your stock as a global executive. International companies are always looking for ways to have their top leadership spread their knowledge, deliver best practices, and adapt new practices throughout their multicultural organizations.
Global leadership assignments are not for the faint of heart – you will be living in a new country, be involved with a different culture, and interacting with new colleagues. However, if you can see past the obstacles, there can be a huge payoff for your executive career trajectory.
As indicated in this Bloomberg article, Goldman Sachs CEO Lloyd Blankfein indicates China is one market that is extremely popular and can provide you with an enriching experience. Being a growing market, you have the unique experience to not only work in a global assignment, but you also have the opportunity to develop long-lasting strategy and connections for your company.
But rotational assignments in China don't just happen – you have to position yourself correctly to be chosen for these types of assignments. Here are five ways to set yourself up for success.
1. Work for a global company with operations in China
Since China is expanding as a business superpower, many companies are going into the China with hopes of being part of their growth. While that may be a good opportunity for someone at the very senior levels, for most positions, you want to be sure your company has existing offices/interactions in China before you explore your rotational assignment, per advice from this Forbes article.
When your company has an existing need for talent in an area, it is easier for you transition into a role there. There are usually set expectations, culture guidance, and actual work ready for you, so you won't be wasting time trying to figure out the transition and be able to get the experience you went to China for.
2. Show an interest in doing a global rotational assignment early and often
If you want to go on an expat assignment, you have to be sure all of the right people know about your interest. Be sure to speak with your current manager and your business Human Resources contact – they are the people who help match people and assignments up.
Official growth plans and annual goals are another great place to show your interest in global assignments. Remember, these assignments don't tend to "just happen," there has to be a need and desire on both ends, to create the opportunity. Simply sitting back and hoping someone will tap your shoulder, isn't a great plan for success.
3. Ensure you skills match a global need
McKinsey & Company believes there are certain skill sets and positions that are easier to transition into a global assignment, and others that aren't seen as valuable. Certain functions in the U.S., such as Regulatory or Compliance, are vastly different from country to country, but there is usually some relevant skills and knowledge that can be applied.
Review the skills and knowledge that you currently have and are using in your position, and figure out what you need to learn and brush up on for a global assignment. Showing that you are willing to work on gaining relevant experience to be applicable for a global assignment, will help others see you as "ready" to take on the adventure.
4. You don't have to be fluent in the language
One of the concerns most candidates have is that they are not fluent in the country's language. Being fluent in Mandarin is not a requirement for most positions, but you should take a few introductory lessons to better understand the language and culture.
Most business transactions will still take place in English if you are working for a U.S. based (or other English-speaking country) company. While you will miss out on some internal on-site interactions, you should still be able to be effective in your role.
5. Position your resume / CV appropriately
When you are under consideration for a global rotational assignment, you will need to provide your resume as you would for any other new position. When creating your resume materials, be sure to leverage directly applicable skills and knowledge that would benefit the company in any geography.
One of the critical decision factors when choosing someone for a rotational assignment, is understanding how their presence in country will impact the business long-term. What best practices can you bring to an expanding location? What knowledge do you have that you can teach as a leave-behind? Those are the skills you should be focusing on.
A global assignment, particularly in China, will not only be an enriching personal experience, it will also be extremely valuable for your long-term career. Many companies are excited and intrigued by candidates who are able to be successful under many different conditions and cultures. In addition, simply being chosen innately indicates that you were a valued performer at that company, and increases your candidate profile immensely for future positions.
Be Well!
Lisa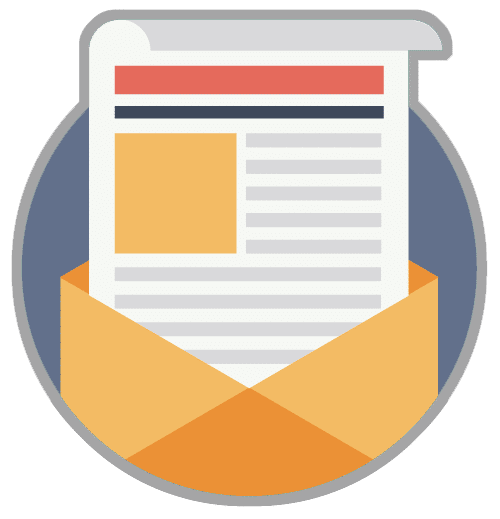 Landing your next job doesn't have to be an overwhelming, frustrating or time-sucking task. Get daily tips on how to find the position you deserve,  delivered right to your inbox:
The #1 addition every resume needs in 2023 and beyond.
How to get prepared for a job change even if you like the job you have.
How to handle a chaotic job market and where to focus your job-seeking efforts (hint, it's not the job boards).
Where to find great jobs without submitting 500 meaningless job applications.
How to slice through the Applicant Tracking System B.S. and land a 6- figure role you love.
How to track down the "unpublished job market" and have your pick of the best jobs out there.
How to write a resume that will hit hiring managers right between the eyes and have them scrambling to book your interview.
How to get up to speed with your online branding and write a LinkedIn profile that positions you as the #1 expert in your field.
How to approach job seeking with the "human touch" so you can keep the bots at bay.
And finally, access to our 4-stage META Job Landing system we've used with thousands of job seekers just like you.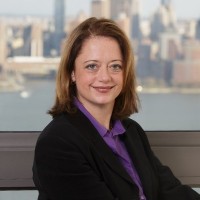 Lisa Rangel and The Chameleon Team are the only executive resume writing, LinkedIn profile development, and job landing consultancy who has been hired by LinkedIn and recognized by Forbes. Our 4-Stage META Job Landing System stems from decades of corporate and executive recruiting experience to position you to land your next 6 or 7-figure role faster.

Looking for an article on a particular topic? Use the search below...