One of the biggest mistakes I see executive job seekers make, is not properly synchronizing two of their most powerful job search tools: your LinkedIn profile and your resume.
Not only do job seekers fail to take advantage of syncing the two materials together to make each of them stronger on their own, they also don't think about how NOT doing this can work against them.
Here are five ways to stand out among your competitors…
1. Think "Extension" … not "Carbon Copy":
Your resume should be an extension of your LinkedIn profile. Don't just copy and paste information from your resume directly into your LinkedIn profile. If you do that, you are missing several opportunities to get noticed by the hiring manager. Your profile should be used as an extension of your resume, not an exact carbon copy.
On LinkedIn, you have several different sections that are not included on your resume that can help you stand out from other candidates, allowing you different ways to present your candidacy – all stemming from your resume.
2. No pesky page limits:
The good news, with your LinkedIn profile, is that it doesn't have the page limit that a traditional resume has. The purpose of your resume is to effectively summarize why you are the best candidate for the position. But you don't have a lot of time to catch the recruiter's attention, so you can only include the very best accomplishments at the highest level.
But these accomplishments don't always tell the complete story. On LinkedIn, you have more space to expand on your key accomplishments and add impact information that you simply didn't have space for on your resume.
While different sections have varying character requirements, in general, your LinkedIn profile allows you to use more words to describe your actions. This is great news for many of you!
3. Make sure voice, tone and point of view are consistent:
LinkedIn is a social media outlet – but it's a professional network, and should be treated as such. So similar to your resume, your LinkedIn profile should be written in the same voice, tone and point of view, as your resume is written in.
Your resume reads as an official document, therefore, so should your LinkedIn profile. Each section should be written to reflect your resume, and void of unnecessary acronyms, inappropriate language, or superfluous details that don't enhance your candidate story.
4. Optimize your headline to help hiring managers find you:
Your headline is one of the strongest search term areas in your LinkedIn profile, which is why your resume's headline should be expanded on your LinkedIn profile. This headline should use keywords, descriptors and deliverables for which you want to be found for by hiring managers and recruiters. Do not let it default to your current job title.
For example, your resume headline may be, "Senior Operations Manager." On LinkedIn, you are able to take your resume headline and turn it into something like, "Operations Manager with Six Sigma Green Belt Certification and $2M Budget Oversight," giving the potential hiring manager more information about your fit while expanding your search terms capability.
5. Tie accomplishments to the position and the summary:
On your resume, you most likely have your key accomplishments listed under the applicable position to help the recruiter understand your responsibilities in each position, which should absolutely be included and adhered to on your LinkedIn profile. However, you also have the capability of inserting your key accomplishments in other areas of your LinkedIn profile such as the Executive Summary, Skills, and Projects sections.
Instead of lumping your experiences by company, you can also put them into a different context with your LinkedIn profile, making them more applicable and making your profile more likely to be found when recruiters do a keyword search.
BONUS TIP … Avoid red flags:
While syncing your LinkedIn profile and your resume creates a strong message for hiring managers and recruiters about who you are, one thing that also often gets missed is that by NOT creating a consistent message between the two, this can often raise a red flag for the reader. If a hiring manager reads a candidate's resume, and then views the LinkedIn profile for the same person and sees inconsistent content, they're going to wonder which information is true, and which is not true… That's never a good way to start off a relationship!
So, save yourself some heartache and make sure there's no question about who you are!
To learn even more about the essentials you need to turn your resume into a powerful career tool that will capture the attention of recruiters and hiring managers, please join us for our No-Cost "How to Design a Powerful Resume to Land Six-Figure Interviews and Get the Offer!" training session.
Click this link now for further details & to register for the session of your choice.
Good luck!
Lisa
Posted:
---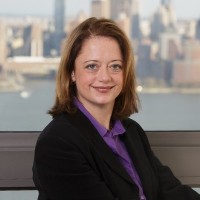 Lisa Rangel and the Chameleon Resumes team have helped over 6,000 executives and senior professionals land the 6-figure positions they deserve.
If you want to work with an elite team of former Fortune 500 recruiters, executive resume writers, and job landing experts so you can win the attention of hiring managers and land more lucrative interviews, sign up for an exploratory call so we can discuss how our 4-stage META Job Landing SystemTM can help you land your next 6-figure position.
---