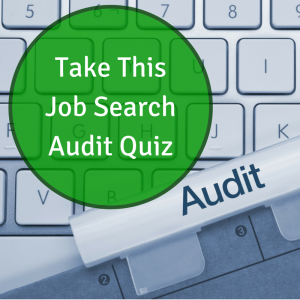 The job search is not yielding what you have hoped up to this point. You feel stale, uninspired and ineffective. Or maybe you are happy with your initial results, but now the activity has weaned a bit and you want to step up your game? Below is a short list of questions to quickly assess the quality of the quantity of your job search activities to help you determine (1) Am I doing the right activities? and (2) Am I doing enough of the right activities? Take this job search audit quiz now and be honest with yourself…it will help you identify the activities that will get your results and ensure you drop the activities that are dragging you down: Here we go:
How many hours are you spending on job boards?
How much time are you spending tweaking your resumes and cover letters?
How much time are you spending researching companies to apply to?
How many companies do you add/modify/delete from your target list each month?
How many hiring managers, line managers or knowledge resources are you speaking to each week?
How many outbound emails are you sending to targeted decision makers or knowledge sources each week?
What does it mean?
**For Questions 1, 2 & 3, if your answer is more than one-two hours per week for any answer, your job search is probably already in trouble.
**For Questions 4, 5 & 6, if you answer was less than 10-20 per week for each question, then your job search can be suffering.
JOB SEARCH METRICS
The first three questions determine how much time you are spending on outbound activities. An outbound activity, in my job search consulting practice, is defined as an activity that a job seeker engages or attempts to engage an actual person who can make a decision on a legitimate open position, offer information about the job search landscape, provide a viable job lead or facilitate a personal connection introduction. Spending time on job boards, even if a job seeker is submitting to job postings, do not count toward this number. Time spent on rewriting and editing job search documents are not included. And research…ah, the time sucking research. These three activities, while they need to take place during the search process, are not activities that allow you, as a job seeker, to engage a person. A real, live, actual person. It is in connecting with people that you can move job searches forward. So the higher the number of hours for questions 1, 2 & 3, the lower your satisfaction will be with your job search—guaranteed. Replace these unproductive activities with constructing a list of target companies, locate appropriately-titled people within these companies and reach out strategically to network.
Now that we have address the quality of the activities needed to advance your search, it now leads to the second part of this equation—the quantity as outlined in Questions 4, 5 & 6. So how many of each activity to you do?
Know what companies you are targeting. This is an organic list that will forever change, but should always have a good 50-100 companies on it that you are pursuing (the number can depend on the level/scope of job you are seek). During any given week, you should be adding new contacts, adding new companies and deleting leads from that list. If you can always be working on a rotating 20% of your list, about 10-20 companies on which you are updating information.
In addition to having a target company list, having a minimum of 10-20 dialogues per week communicating with hiring managers, line managers or knowledge resources in the form of emails, phone conversations or in-person meetings are essential. (the actual number can depend on the level of position you are pursuing). These can be interviews, pre-interview, exploratory or networking conversations. These can be people you know, people are you are referred to by others and people to whom you introduce yourself. Networking events, alumni get-togethers, industry conferences and pure social events can help you build the list of new contacts—an essential part to a successful job search. You cannot only lean on the people you know. You must always be introducing yourself to new people knowing qualitative, helpful relationships will come from a select group of those new connections.
Advancing your job search to yield desirable results requires an active approach engaging people, having informative conversations and making yourself visible to a variety of audiences. Performing the Job Search Audit will help you rid of the activities dragging down your search and add the activities that will generate the results you want.
Written by Lisa Rangel, Executive Resume Writer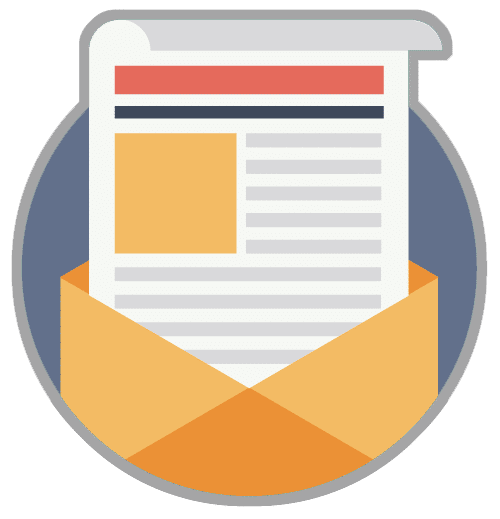 Landing your next job doesn't have to be an overwhelming, frustrating or time-sucking task. Get daily tips on how to find the position you deserve,  delivered right to your inbox:
The #1 addition every resume needs in 2023 and beyond.
How to get prepared for a job change even if you like the job you have.
How to handle a chaotic job market and where to focus your job-seeking efforts (hint, it's not the job boards).
Where to find great jobs without submitting 500 meaningless job applications.
How to slice through the Applicant Tracking System B.S. and land a 6- figure role you love.
How to track down the "unpublished job market" and have your pick of the best jobs out there.
How to write a resume that will hit hiring managers right between the eyes and have them scrambling to book your interview.
How to get up to speed with your online branding and write a LinkedIn profile that positions you as the #1 expert in your field.
How to approach job seeking with the "human touch" so you can keep the bots at bay.
And finally, access to our 4-stage META Job Landing system we've used with thousands of job seekers just like you.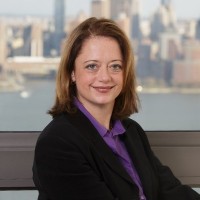 Lisa Rangel and The Chameleon Team are the only executive resume writing, LinkedIn profile development, and job landing consultancy who has been hired by LinkedIn and recognized by Forbes. Our 4-Stage META Job Landing System stems from decades of corporate and executive recruiting experience to position you to land your next 6-figure role faster.

Looking for an article on a particular topic? Use the search below...