Do you only ever log on to LinkedIn when a connection request comes through? Did you barely copy and paste basic resume details into your profile after signing up, then forget about it altogether?
While a great LinkedIn profile can get you noticed by recruiters and employers, having a lackluster profile can actually hurt your professional image. When someone views your page for the first time, you want them to be wowed by your skills and experience–not turned off by an incomplete or dull profile. Unfortunately, many people don't put in the time to really make their LinkedIn profile shine. Are you making any of these common LinkedIn mistakes?
1. Not using key words in your LinkedIn profile
Your LinkedIn profile should be optimized with relevant key words in all sections.  Identify key terms that relate to your job, or to jobs you'd like to be doing, and weave them into your profile's tagline, summary, work experience, and list of accomplishments. For example, your tagline could read: Chief Financial Officer | Bringing Expanded Profit Margins to Consumer Products Companies. Likewise, use those key words in the title and body of the experience sections and in your professional summary.
Key words woven naturally into the LinkedIn profile content will boost your profile in search results, increasing your odds of being seen by hiring managers, recruiters or clients. If you're stuck for ideas, take a look at job postings in your industry and look for words that are most frequently used in the descriptions.
2. Not getting qualitative recommendations
LinkedIn recommendations exist as social proof, so third parties can see at a glance what a high achiever you are from all aspects of your work relationships. A few glowing references could be the tipping point that leads to an interview, so aim for at least 4-5 recommendations from your bosses, clients, staff or colleagues.
The best recommendations tell a story of transformation. A few choice adjectives will make your recommendation more compelling, but overcoming challenges and demonstrating results is the most powerful endorsement of all. Did you go above and beyond? How much did you increase traffic/sales by? How much did your cost-cutting measures shave off the bottom line? How do you develop your people to go on to better positions?
Be sure to only ask for recommendations from contacts who've had a positive experience working with you and will vouch for your talents first-hand. Note that you must be connected to the person you request a LinkedIn recommendation from – and consider returning the favor for them.

3. Having fewer than 100 connections
This is where social proof comes into play again. You don't necessarily need to be rocking 500+ connections, but if you've got fewer than 100 connections to your name, it's time to start making networking more of a priority.
Relationship building is a crucial skill in today's business world. Your personal network is a valuable thing, and if you come across as somebody who doesn't know anyone in the field, that can be a red flag. The more people you connect to on LinkedIn, the more second and third degree contacts you'll have, expanding your reach significantly.
4. Not joining LinkedIn groups
You can join up to 50 LinkedIn groups, although quality always beats quantity.
Being active in groups and contributing to discussions is a great way to show off your expertise and passion as well as further your own learning. It's also an opportunity to build new connections and increase your reach on LinkedIn.
LinkedIn will automatically suggest groups you may be interested in joining. You can also search for groups–simply type in a keyword or two to look for some that are relevant to your industry or target market. Some groups are open, meaning anyone can join, while others require approval for new members from the moderators.
5. Not creating a custom URL
LinkedIn's default profile links are clunky and unmemorable. Build your personal brand by editing your public profile URL and eliminating those random numbers. Try to create a URL that includes your first name and last name, if possible.

6. An unprofessional headshot (or no headshot at all)
A picture is worth a thousand words, and first impressions do count. Your LinkedIn profile picture should be a current headshot taken in work attire. A thousand-watt smile isn't required, but you should aim to look approachable as well as professional. Casually elegant is what professionals should strive for in their photo.
People connect with faces–LinkedIn profiles with photos are up to seven times more likely to be viewed than profiles without one! Plus, if you meet someone at a networking event and follow up with a LinkedIn connection request, it will be much easier for them to remember you if they see your picture pop up.
 7. Too much information (or too little)
Your LinkedIn profile should reflect your experience and work history without being a 100% clone of your resume. Avoid overwhelming visitors with long sentences–short paragraphs and bullet points work best.  Keep in mind, this is the first document a recruiter can often see, so keep it resume-like in its achievement-based presentation while weaving in your personality.
You can add links directing people to your website, blog, portfolio, social media accounts or other online profiles for further information. LinkedIn also offers the option to upload or embed examples of your work to your profile page, such as slideshows, published writing or design projects, which you should take advantage of.
If you are interested in working with Lisa Rangel, an accomplished executive resume and LinkedIn Profile writer, LinkedIn Job Seeker Group Moderator and job search consultant, to achieve the social media exposure and land the interviews you want, sign up for an exploratory call now and learn about how Chameleon Resumes can help.
Posted:
---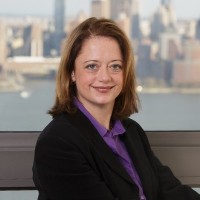 Lisa Rangel and the Chameleon Resumes team have helped over 6,000 executives and senior professionals land the 6-figure positions they deserve.
If you want to work with an elite team of former Fortune 500 recruiters, executive resume writers, and job landing experts so you can win the attention of hiring managers and land more lucrative interviews, sign up for an exploratory call so we can discuss how our 4-stage META Job Landing SystemTM can help you land your next 6-figure position.
---